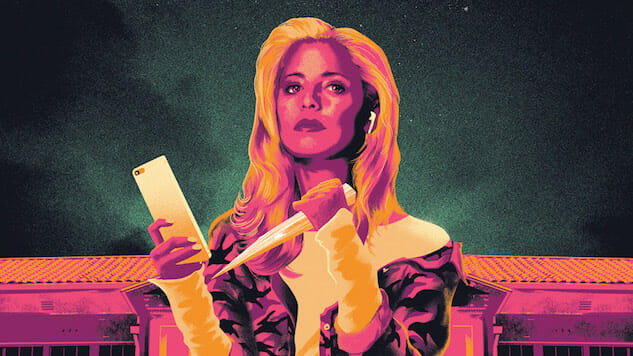 After a long run of chasing vampires at Dark Horse Comics, the Buffy the Vampire Slayer comic license is swapping over to BOOM! Studios, per IGN. BOOM!, now in partnership with 20th Century Fox Consumer Products, hopes to revitalize the character with a monthly series, a line of limited series and original graphic novels. The publisher will be ready to launch the new line in 2019, though creative teams and titles have yet to be announced.
Buffy's made a home in the Dark Horse wheelhouse for 20 years now. This announcement follows closely on the coattails of Dark Horse's final Buffy issue in December of 2018, as well as fellow Joss Whedon creation Firefly's similar shift from Dark Horse to BOOM! Studios. That soon-to-end Buffy series took up the slayer's story right where the TV show left off, and was even curated by Whedon, although at this point, it's unclear whether Whedon will join Buffy at BOOM! in any capacity.
Buffy the Vampire Slayer, a franchise that's seen a movie, TV show, videogames and comics, has an interesting role in 2018. For many young girls who grew up with her TV show, she was an inspiration. When the show began airing in the '90s, Buffy was one of the few women leading an action show. Now, as women continue to fight against misrepresentation in media, Buffy has the potential to be just as important as ever.
See Matthew Taylor's Buffy teaser art below.