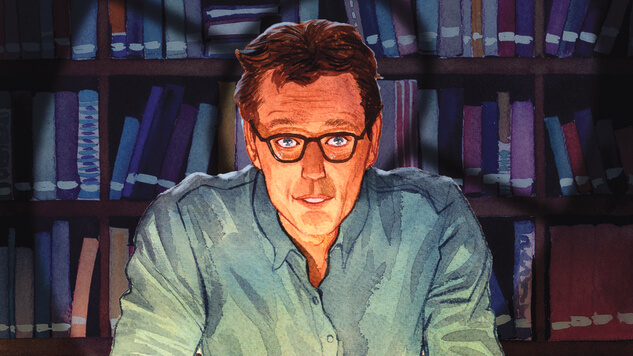 Last week, BOOM! Studios showed off the clearest look yet at what to expect from their upcoming Buffy the Vampire Slayer "reVAMP," with a full roster of artist Dan Mora's designs for Sunnydale's famous residents. Written by Redlands' Jordie Bellaire and overseen by series creator Joss Whedon, this new take on the franchise resets the clock to the Scooby Gang's high-school years, but with more contemporary flair. Following years of additional "seasons" at longtime publisher Dark Horse Comics, this more accessible pitch stands to attract both lapsed fans and newer generations who didn't grow up with Sarah Michelle Gellar and company.
Frequent Mondo poster designer Matt Taylor is providing gorgeous, likeness-perfect primary covers for the launch, along with variants from illustrators like Matt Smith and Scott Buoncristiano, but few artists capture style and attitude like Kevin Wada, who has lent his painted style to everything from Marvel's She-Hulk and Iceman to Rainbow Rowell book covers to The Wicked + The Divine's fashion issue.
"There's a lot of important lessons in Buffy, but one of the most resonant and truest ones is this: librarians are total badasses," BOOM! Studios Executive Editor Jeanine Schaefer said in a statement. "And, as Kevin Wada dreamily illustrates, they're pretty easy on the eyes, too. Rupert Giles has a huge role to play in this series and we'll learn that he's much more than he appears—and we don't just mean the fact that, if you haven't heard, he's quite good at playing an acoustic version of 'Stairway to Heaven.'"
Wada contributes variant covers for Buffy's initial arc, and you can check out an exclusive first look at his artwork for Buffy the Vampire Slayer #3, on shelves March 13th, 2019, below. Be sure to check back at Paste in the coming months as Buffy picks up her wooden stakes once again.