Check Out a Trio of Covers for Fight Club 3 #3
David Mack, Colleen Coover & Eric Wilkerson Cover the Next Installment of Tyler Durden's Tale
Main Art by David Mack
Comics
Features
Chuck Palahniuk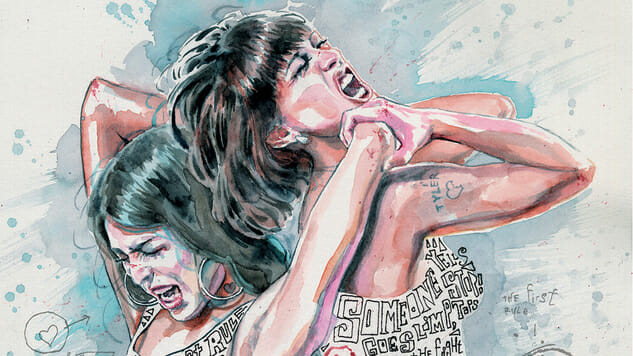 Chuck Palahniuk's Fight Club is irrefutably enshrined in the annals of modern literature, even if its themes flew over the heads of much of its bro-ier readership. Fight Club 2, Palahniuk's unexpected comic follow-up with artist Cameron Stewart, massively expanded on the original text, giving the unnamed protagonist a name (Balthazar!) and transforming Project Mayhem into Rize or Die. Now, as Fight Club 3 kicks off, Balthazar, Marla and their first child eke out an existence in a rundown motel. Marla is pregnant with her second child, only this time, Balthazar isn't the father…Tyler Durden is. And with a new group of deviants planning to "fine-tune" mankind, Balthazar must form an unlikely alliance with Tyler to stand in their way.
The first issue of Fight Club 3 hits stands from Dark Horse Comics on January 30th, 2019, but Paste has a special advance look at a trio of covers from the series' third issue. David Mack, the primary cover artist for Fight Club 2, returns to those duties for this follow-up, with Colleen Coover and Eric Wilkerson providing variants for the third issue. Other artists contributing variants throughout the series include Francesco Francavilla, Steve Morris, Kirbi Fagan and Duncan Fegredo. Check out Mack's, Coover's and Wilkerson's covers below, and be sure to nab Fight Club 3 when it launches early next year.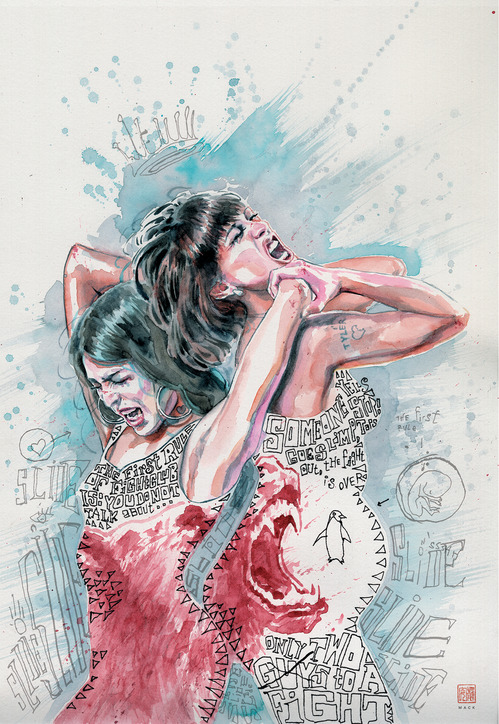 Fight Club 3 Cover Art by David Mack
Fight Club 3 #3
Writer: Chuck Palahniuk
Artist: Cameron Stewart
Colorist: Dave McCaig
Cover Artist: David Mack
Variant Cover Artist: Colleen Coover, Eric Wilkerson
Publisher: Dark Horse Comics
Release Date: March 27, 2019
The movement that's replaced Project Mayhem wants to recruit Marla Singer, and all hell breaks loose for Tyler Durden's screwed-up family. Tyler is determined to be a father to the child Marla carries, and they're just starting to learn the truth about the new group's ruthless and deviant plan for paradise. Tyler Durden Lives!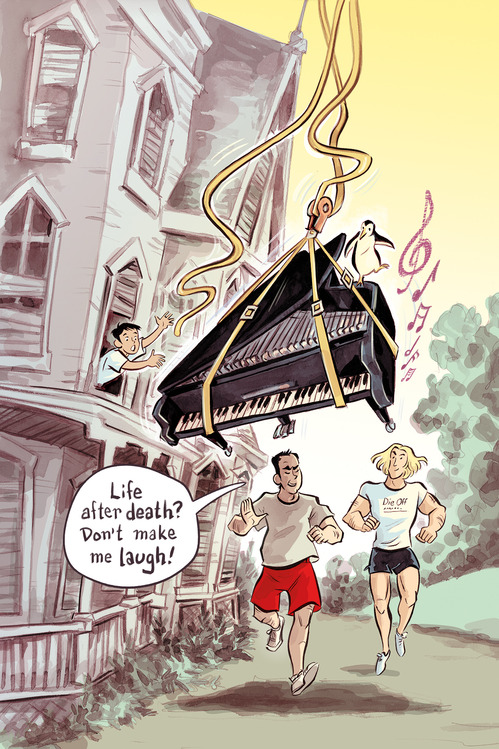 Fight Club 3 Variant Cover Art by Colleen Coover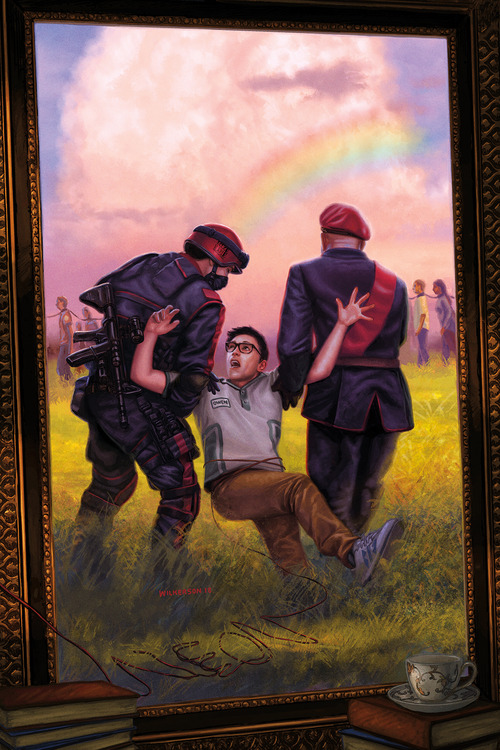 Fight Club 3 Variant Cover Art by Eric Wilkerson