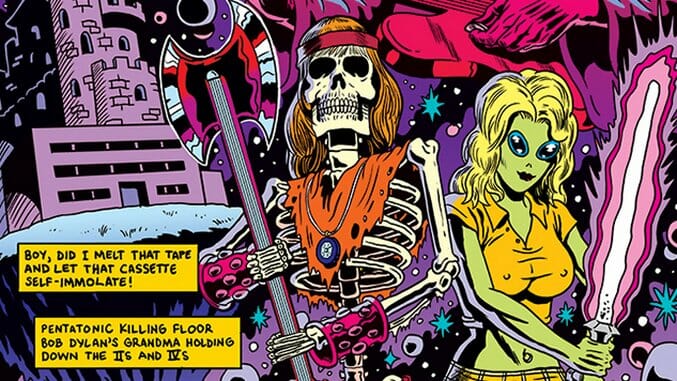 In Songs Illustrated, we enlist our favorite comic book artists and cartoonists to translate songs into sequential art.
Benjamin Marra and Diarrhea Planet have no love of subtlety.
Marra's Traditional Comics label embraces themes of "power, individualism, a personal code of justice, justice, the right to carry a gun, the right to fight, imposing your will upon the world, revenge, lust, sexy, desire, drug use, prostitution and gambling." This formula for sequential art testosterone reached a new zenith in last year's Terror Assaulter: O.M.W.O.T., the best '80s exploitation pornographic action film that's actually a comic book. American Blood, a collection of self-published and out-of-print material, will also debut from Fantagraphics this fall.
We named Nashville's DP our favorite live band of 2014, assaulting stages and eardrums with a four-guitar onslaught of serrated riffage and contagious melodies. Their new album, Turn to Gold, releases on June 10th and already has a hell of a single, "Let It Out."
In our latest Songs Illustrated, Marra turns new track "Bob Dylan's Grandma" into a sci-fi/fantasy magnum opus of one skeleton and his alien girlfriend's domination over wizards, minotaurs and androids. It's the perfect marriage between the first artist to illustrate writer Grant Morrison's new run on the iconic Heavy Metal and a band whose lead singer watched the Heavy Metal animated feature daily for an entire summer.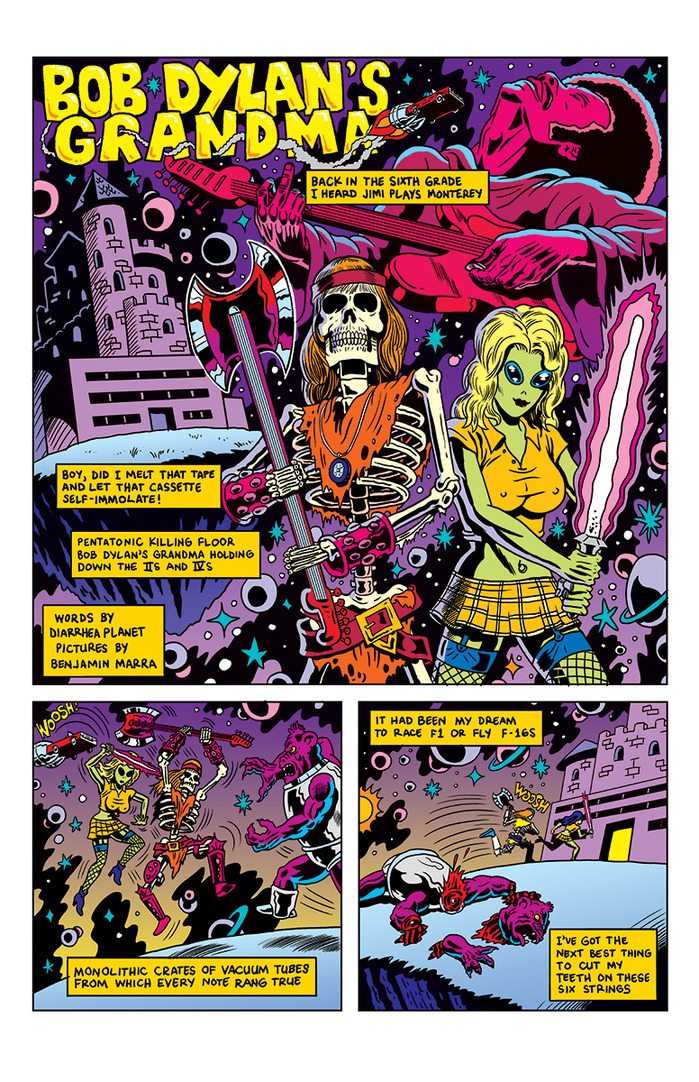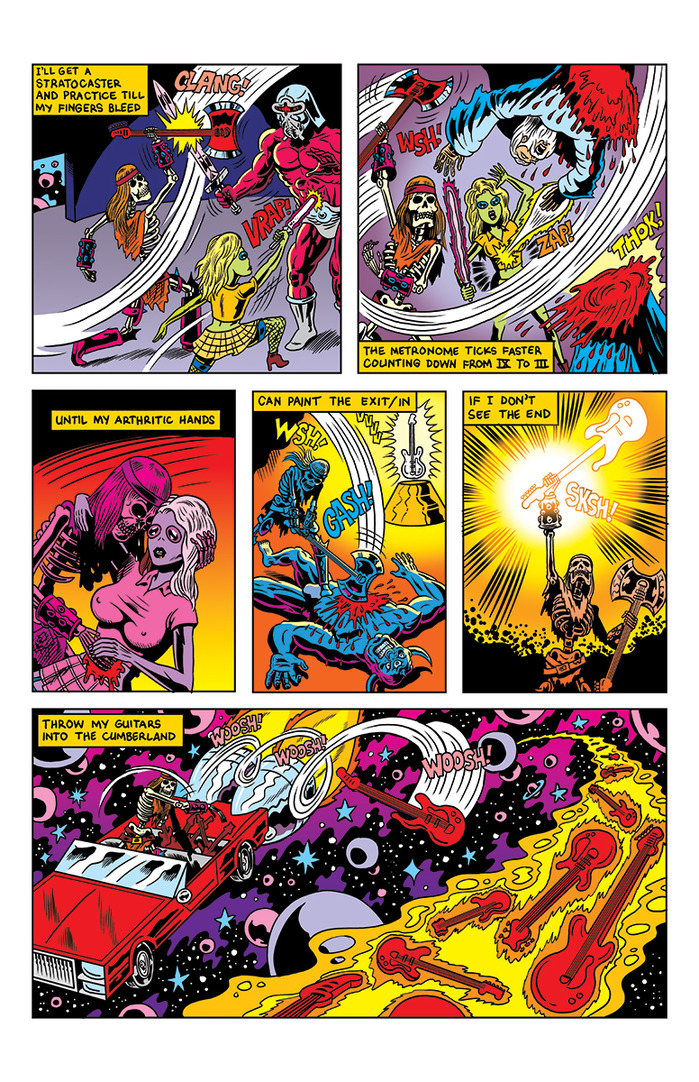 More Songs Illustrated
Deafheaven's "Gifts for the Earth" by Beck Cloonan
Josh Ritter's "Henrietta, Indiana" by S.M. Vidaurri
Bear in Heaven's "Demon" by Tula Lotay
Saintseneca's "Bad Ideas" by Julian Dassai
The Good Life's "How Small We Are" by Noah Van Sciver
Neko Case's "Wild Creatures" by Emily Carroll