Exclusive: Woo Your High School Sweetheart with Wirt's Over the Garden Wall Poetry Cassette
Comics
News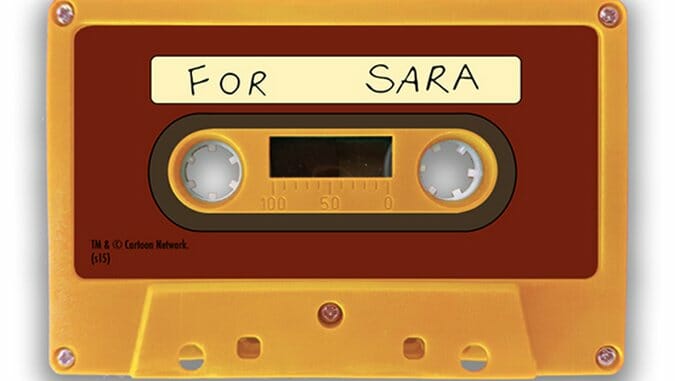 Is the dove never to meet the sea/for want of the odious mountain?
Teenagers have few resources to embrace their inner casanova. Rusted '99 Corollas and minimum wage jobs have historically done an awful job to help passionate high schoolers lose their bachelorhood. Cartoon Network and Mondo would like to help. How? Poetry and Clarinet.
Inspired by Patrick McHale's delicious folk/fairy-tale miniseries Over the Garden Wall, the "For Sara" Cassette touts over 20 minutes of spoken-word stanzas from Elijah Wood and unreleased woodwind ecstasy from original composers Josh Kaufman and Justin Rubenstein, aka The Petrojvic Blasting Company. Fans of the show know this McGuffin helped Wood's character, Wirt, snare the attention of adorable school mascot Sara from the interloping Jason Funderberker, who totally has his act together. The limited edition cassette will be available next month on Mondotees.com. Tape players are available at your local thrift store or parent's basement.
And if you're haven't seen Over the Garden Wall—which Paste ranked as one of the 10 Best Animated Shows of 2014—then we pity you. Following his stint as writer and creative director on Adventure Time, Patrick McHale wove a 10-chapter miniseries of two brothers—Wirt and Greg—tripping through a whimsical nether-realm built on a foundation of old-timey Max Fleischer cartoons, morbid fairy tales and turn-of-the-centry nostalgia. In the pair's journey, they encounter crazed woodsmen, schools populated by clothed animals and river boats full of singing bullfrogs. Of note, the show features fantastic original folk music from Chris Isaak, Jack Jones, Blind Boy Paxton and Frank Fairfield. (And yes, the man who sings "Wicked Game" absolutely nails a pastoral ballad sung by a black cat hiding inside a giant maypole pumpkin.)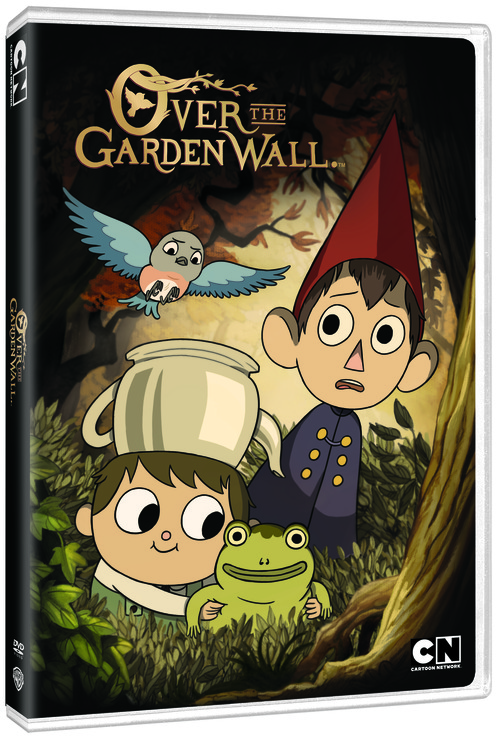 Fortunately, newcomers can catch up with a DVD set for release on September 8. Aside from including the series, the disc also includes such bonus goodies as alternate title cards, deleted animatics, original pilot Tome of the Unknown and a featurette with McHale, The Petrojvic Blasting Company and voice actors Wood, Collin Dean and Melanie Lynsey.
For not-newcomers, McHale and series storyboard artist Jim Campbell will showcase some of the lost adventures of Wirt and Greg with a new four-chapter comic miniseries from publisher KaBOOM! The first chapter debuts next Wednesday. Check in next week when Paste talks with McHale about this new series and the lasting impact of this work. That's a rock fact.