Exclusive Preview: Jason Shiga Concludes his Statistical, Sociopathic Comic, Demon, with its Fourth Volume
Comics
Features
Jason Shiga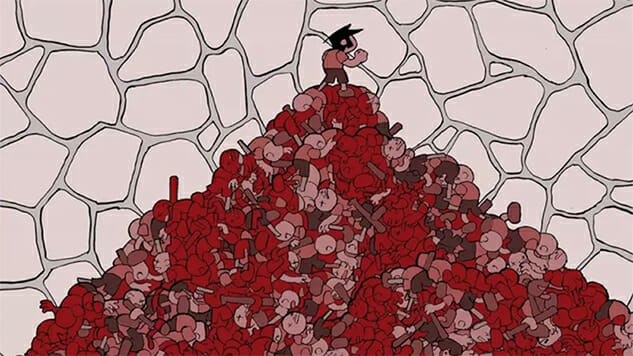 It would be easy to describe Jason Shiga's Demon as a relentless murder buffet, the story of a "man," Jimmy, whose infernal soul possesses the nearest victim if he meets an untimely end. But calling the four-volume series an '80s tongue-in-cheek B-movie would ignore what makes it so very, weirdly special: equally brutal math and nihilism.
From our previous chat with Shiga, we can discern that the cartoonist is very, very smart and probably (definitely) doesn't believe in a higher moral power, and those two factors highly flavor the soul of Demon. For those catching up, well…a lot has happened, including searches for lost fathers, a nefarious plot for Jimmy and his fellow demons to inhabit world leaders and inadvertent zygote possession. We'll miss the syncopated, unapologetic intelligence of Demon, but before it takes a bow this week with its fourth volume, publisher First Second has a hefty 10-page preview of the final installment. It aptly presents the physics and smarts of a comic that features a dude in a short-sleeve Oxford straddling a mountain of dismembered bodies. Also: inter-species camel fornication.
Demon Vol. 4 by Jason Shiga releases tomorrow courtesy First Second.



Demon Vol. 4 Cover Art by Jason Shiga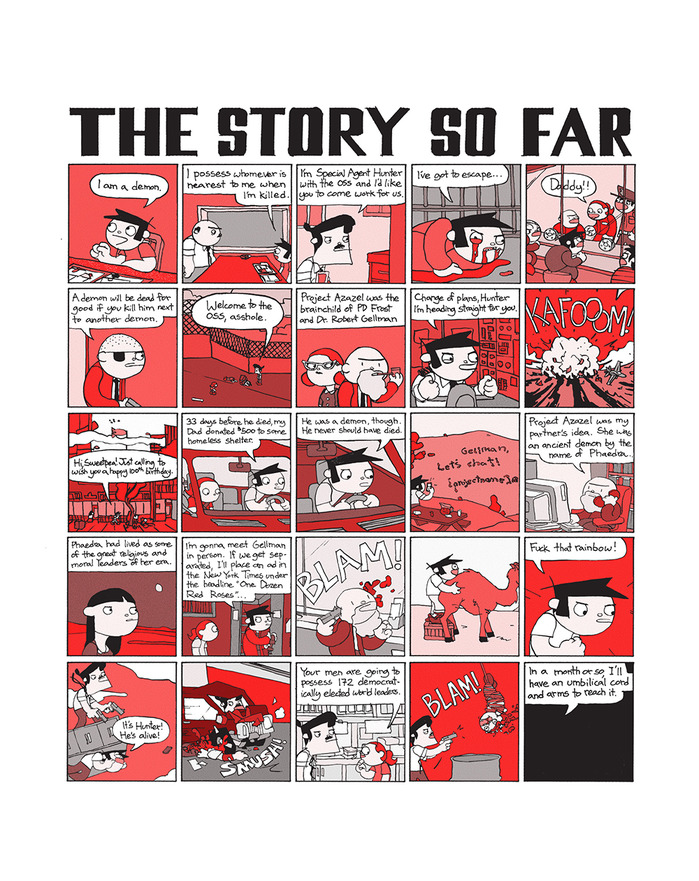 Demon Vol. 4 Interior Art by Jason Shiga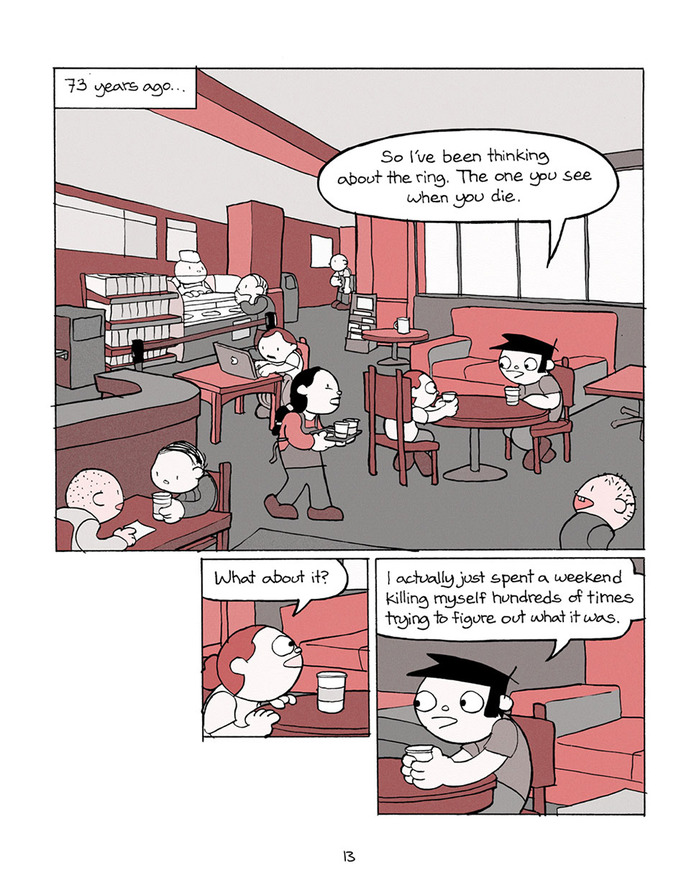 Demon Vol. 4 Interior Art by Jason Shiga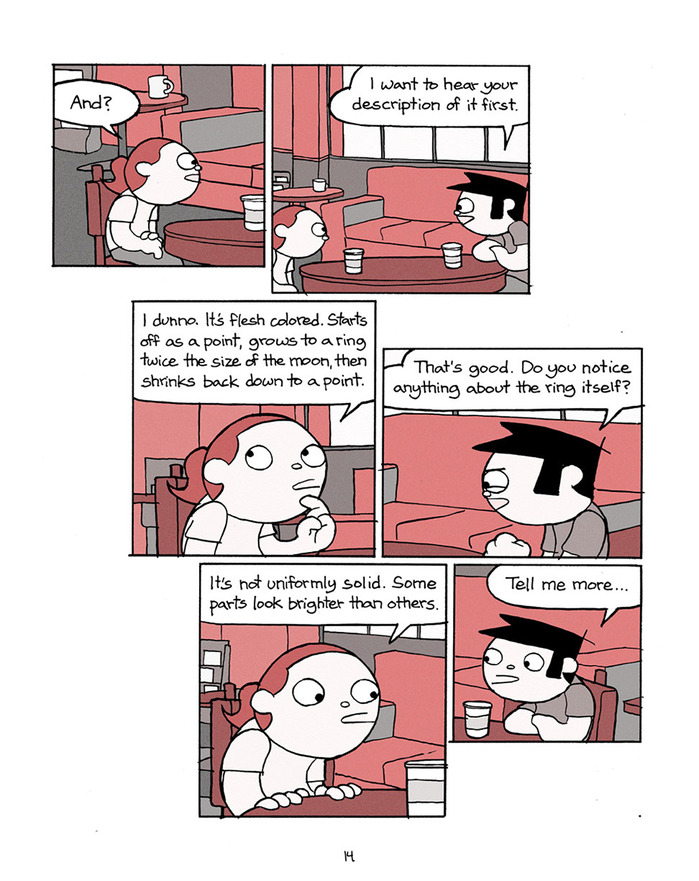 Demon Vol. 4 Interior Art by Jason Shiga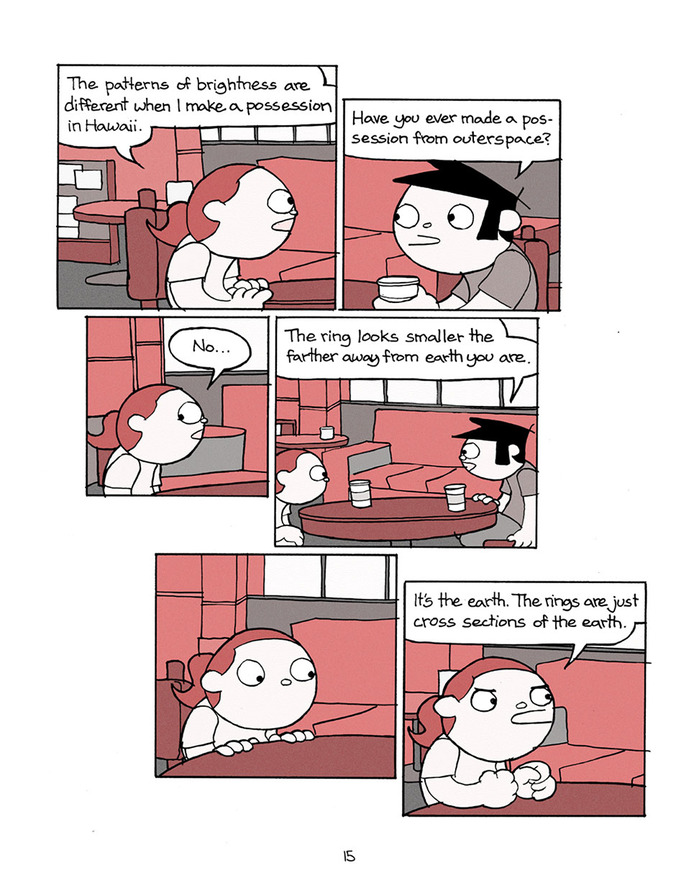 Demon Vol. 4 Interior Art by Jason Shiga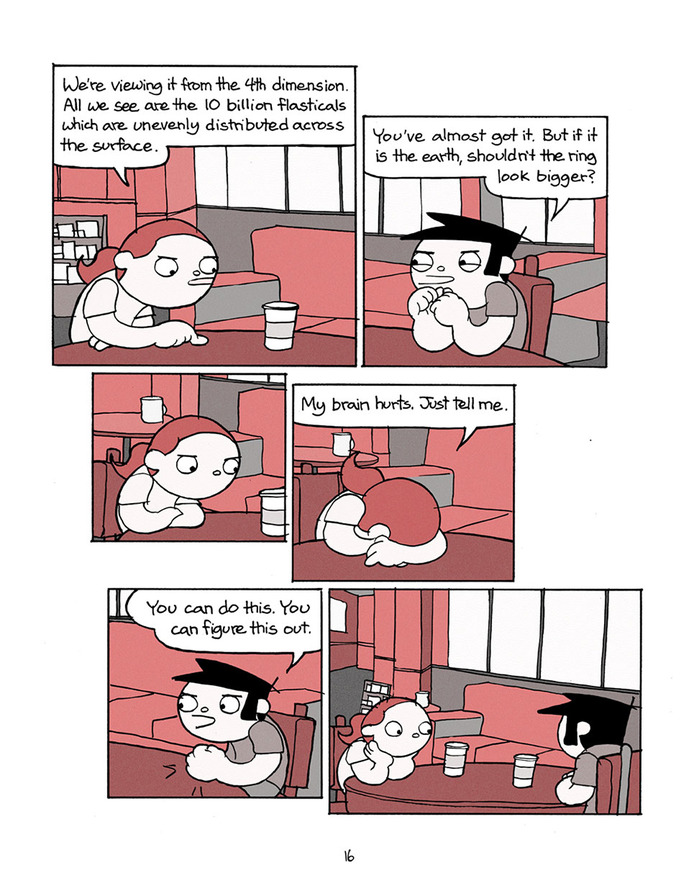 Demon Vol. 4 Interior Art by Jason Shiga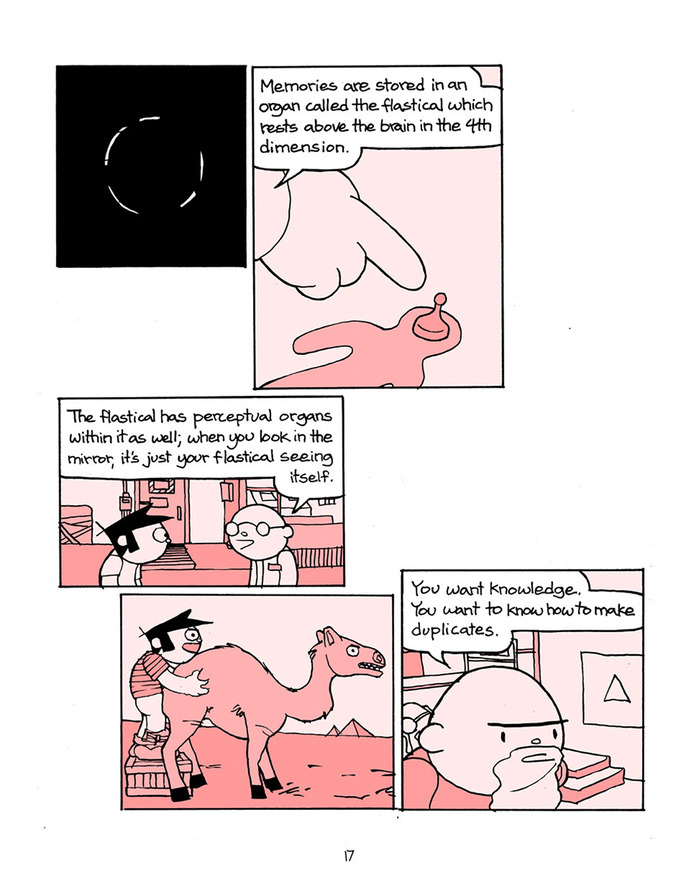 Demon Vol. 4 Interior Art by Jason Shiga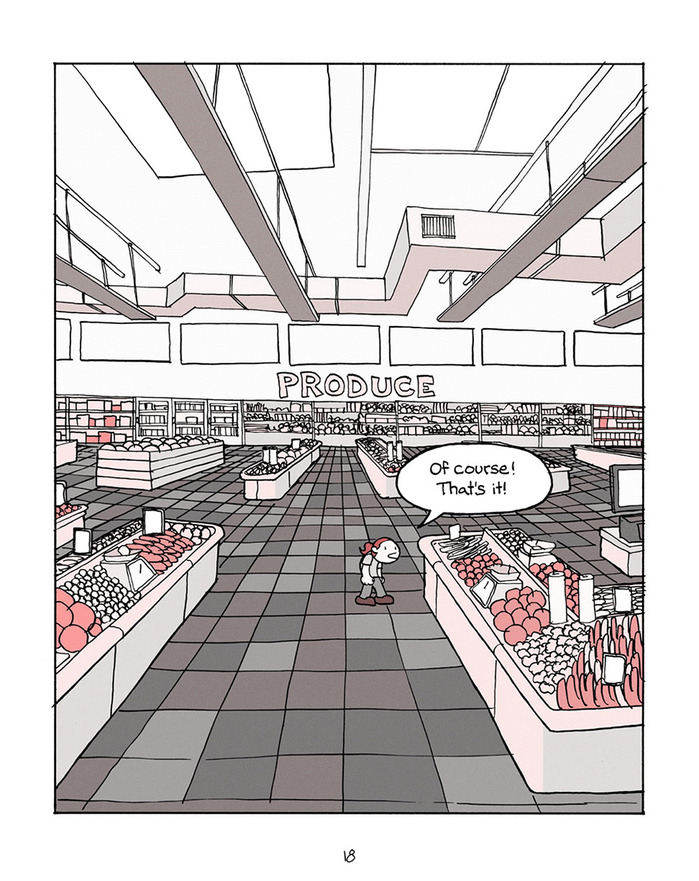 Demon Vol. 4 Interior Art by Jason Shiga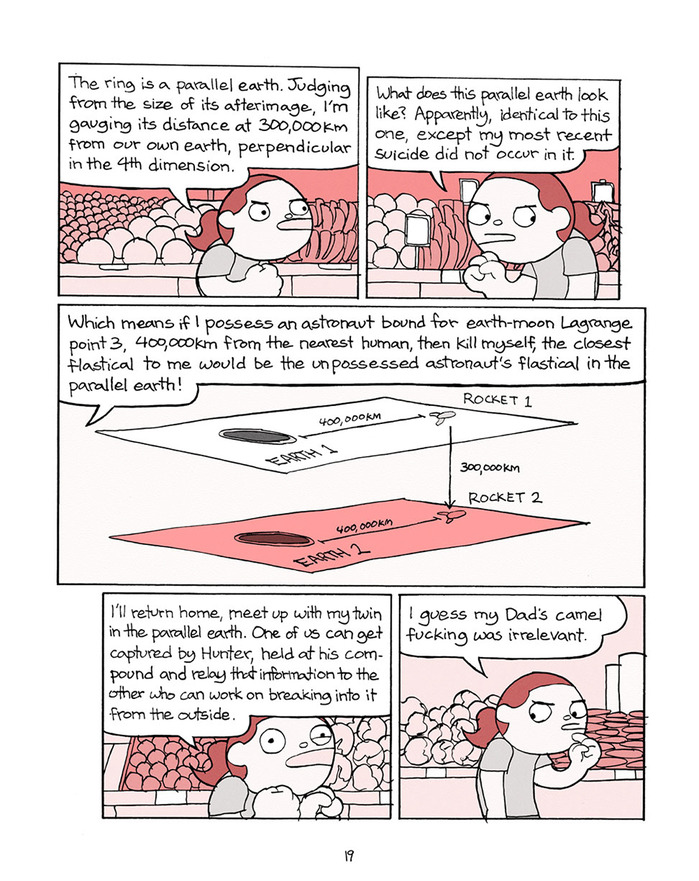 Demon Vol. 4 Interior Art by Jason Shiga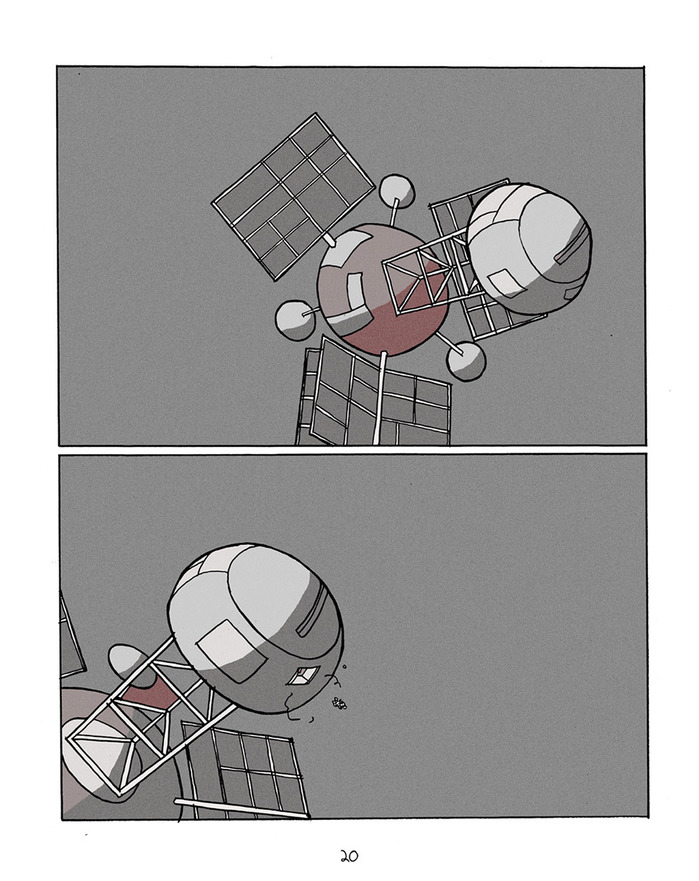 Demon Vol. 4 Interior Art by Jason Shiga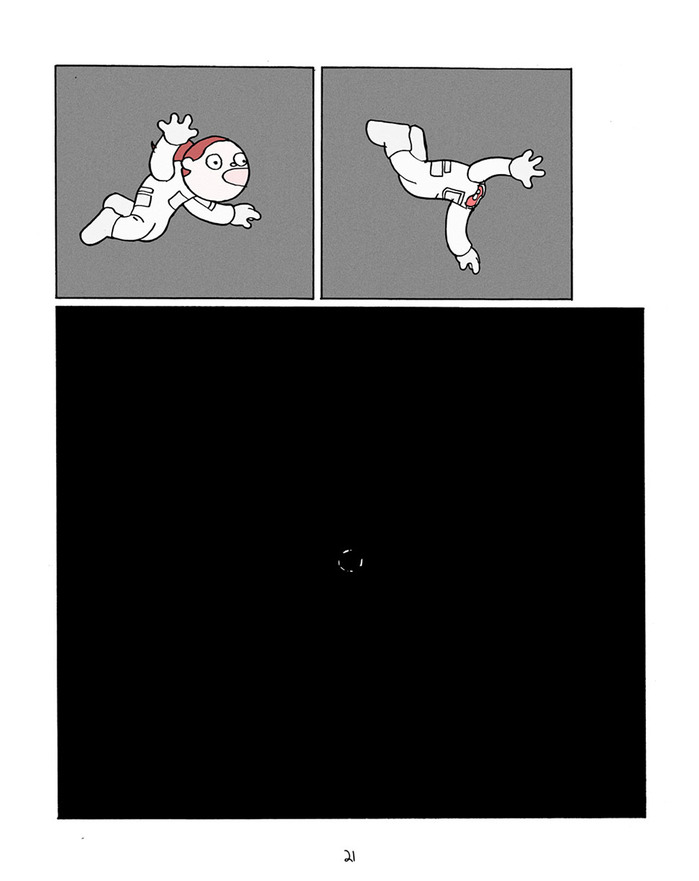 Demon Vol. 4 Interior Art by Jason Shiga