Exclusive: Mike Mignola & Christopher Golden's Joe Golem: Occult Detective Returns in The Drowning City
Main Art by Dave Palumbo
Comics
Features
Mike Mignola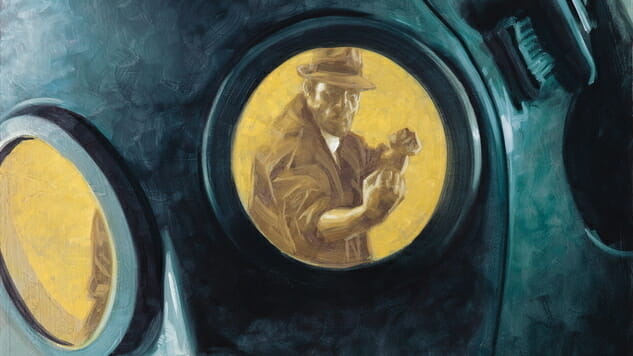 While prolific creator Mike Mignola's best-loved creation may be a demon with a red right hand, not all of his projects are set in the world of Hellboy and his B.P.R.D. pals. Joe Golem: Occult Detective, created with novelist Christopher Golden, takes place 50 years after earthquakes and flooding submerged Lower Manhattan under 30 feet of water. The "Drowning City," as it became known, evolved into a maze of canals populated by those too poor to flee uptown. The titular character works with a paranormal investigator to confront threats that stalk the waterways, all the while contending with strange dreams in which he is a man made of stone and clay, brought to life hundreds of years ago by unknown forces…
Joe Golem first made the leap to comics a few years ago, in volumes now collected by publisher Dark Horse Comics as Joe Golem: Occult Detective—The Rat Catcher and the Sunken Dead and Joe Golem: Occult Detective—The Outer Dark. This September, Mignola and Golden reteam with their Baltimore collaborator Peter Bergting for Joe Golem: Occult Detective—The Drowning City, a new mini-series that finally adapts the original illustrated novel into sequential art.
"I came up with the original plot for Joe Golem years ago—originally planned as a graphic novel but shelved after 9/11," Mignola said in a statement. "Years later I handed that original plot over to Chris Golden and he fleshed it out into the original novel. All the comic up to now has been prequel to that now so now, finally, it's exciting to see that original story as a comic at last."
"It's been a thrill to tell some of the occult detective history of Joe Golem," Golden added. "Our plan was always to build to the events of the novel, but now that we know the characters and their world so much better, the story has changed and grown into a new continuity. I love every page!"
Joe Golem: Occult Detective—The Drowning City #1 hits stores September 12, 2018. Check out the first solicit below, along with an exclusive look at the series' first three covers from painter Dave Palumbo.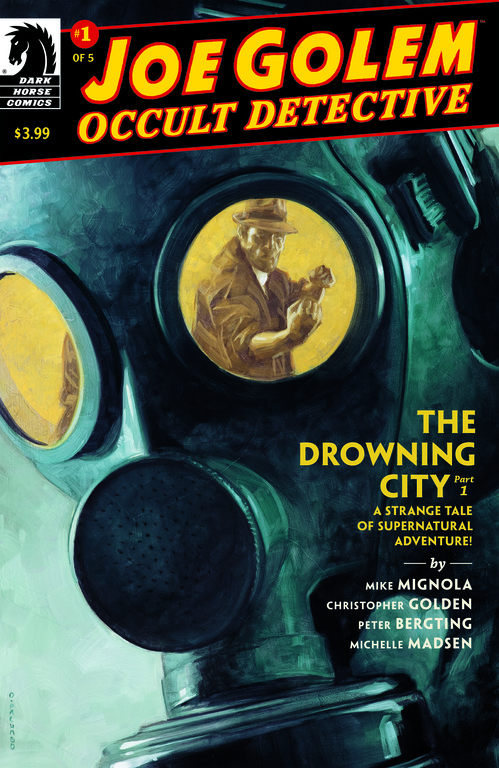 Joe Golem: Occult Detective—The Drowning City #1 Cover Art by Dave Palumbo
Joe Golem: Occult Detective—The Drowning City #1
Writers: Mike Mignola & Christopher Golden
Artist: Peter Bergting
Colorist: Michelle Madsen
Cover Artist: Dave Palumbo
Publisher: Dark Horse Comics
Release Date: September 12, 2018
A psychic medium is captured by a crazed scientist desperate to find an occult object that will connect him to worlds beyond the veil, and paranormal investigator Simon Church and his hardy detective race to find the artifact with the help of the medium's assistant before its supernatural side effects can destroy the city. But another mystery looms more than ever, as the occult detective searches for answers about his real identity and his past that's been kept secret for so long.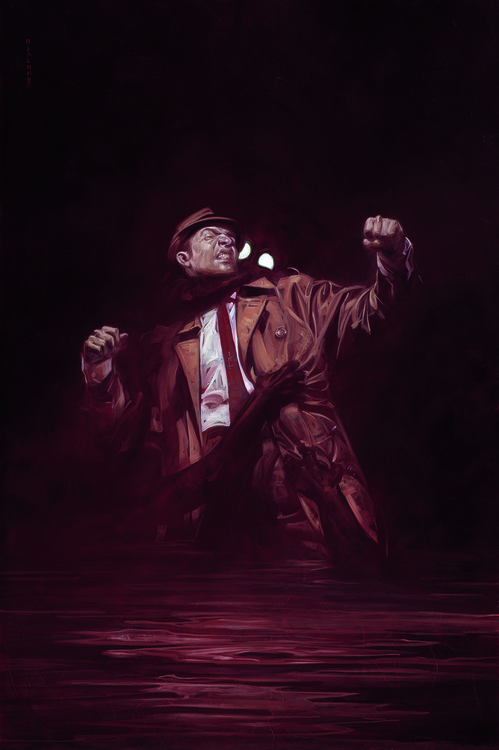 Joe Golem: Occult Detective—The Drowning City #2 Cover Art by Dave Palumbo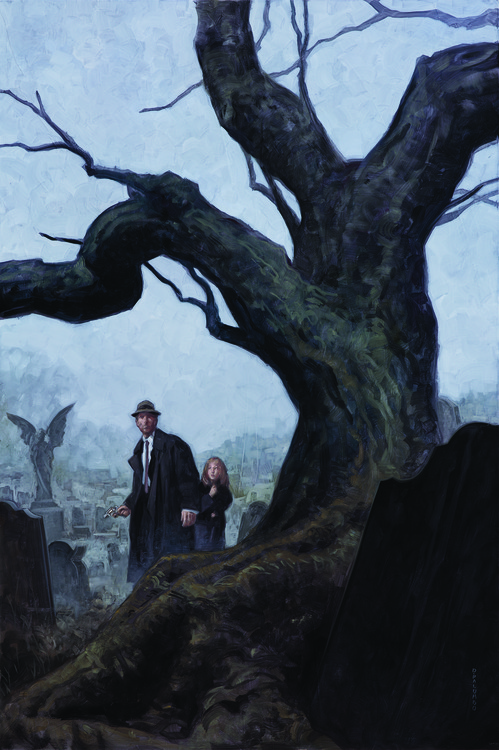 Joe Golem: Occult Detective—The Drowning City #3 Cover Art by Dave Palumbo