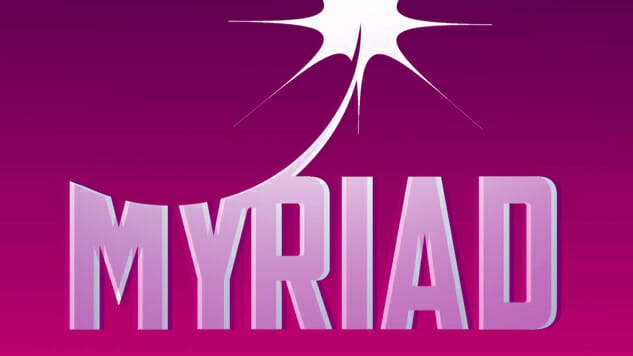 Tuesday, Vault Comics announced a new imprint called Myriad Comics. Featuring a wide array of formats and genres, the new line will expand Vault's readership to include young adult and middle grade readers.
To do that, Myriad will publish titles as "original graphic novels, one-shot novellas, prestige-format graphic albums and serialized graphic stories packaged in robust formats beyond the traditional 22-page floppy comic book," according to a press release.
Behind those titles, Vault hopes to continue hiring new and established creators. Editor-in-Chief Adrian Wassel describes the line as a mirror to Vault. It has the same goals of telling uniquely diverse and relevant stories, whether hilarious, dramatic or uplifting—the only difference is the target audience. Whereas many of Vault's current titles touch on more mature themes, Myriad's comics will be for everyone.
Tim Daniel, Vault's Vice President of Branding & Design, sums up the purpose of Myriad and its namesake in a statement: "Young readers want to make their own heroes—so our heroes must be equally reflective of all of us, representing who we are broadly and as individuals. The name of our new line expressly conveys our goal, and what we we are delivering to readers."
More details on creators and titles are coming soon. Until then, you can sign up for the new imprint's newsletter here.