The best thing about beer is definitely drinking it, but true enthusiasts know that beer culture extends beyond the actual brew. We collected 10 beautifully designed products that transport, open and celebrate the design of one of our favorite beverages (often with a bit of wit).
1. Craft Beerds
An homage to craft beer and, you guessed it, facial hair. The book is a collection of craft beer label art that features beards, mustaches, and sideburns. Finding enough beer labels was no hairy feat for author Fred Abercrombie. At around 300 pages, the book includes a "well-groomed collection" of labels from nearly 200 different craft breweries.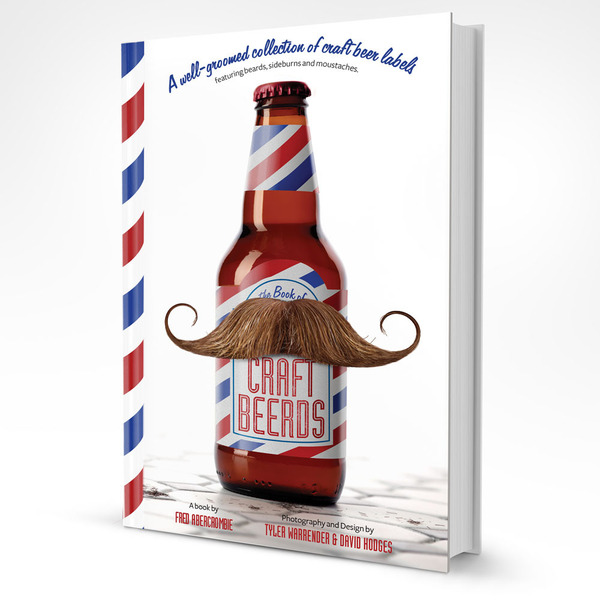 2. The Very, Very Many Varieties of Beer Print
From the Brooklyn-based Pop Chart Lab, this poster claims to be "the world's most comprehensive beer taxonomy." It's a pretty convincing hyperbole when you consider the 89 varieties of beer and more than 200 quaffs represented on this print. For the sake of being thorough they also include glassware recommendations for each variety of beer.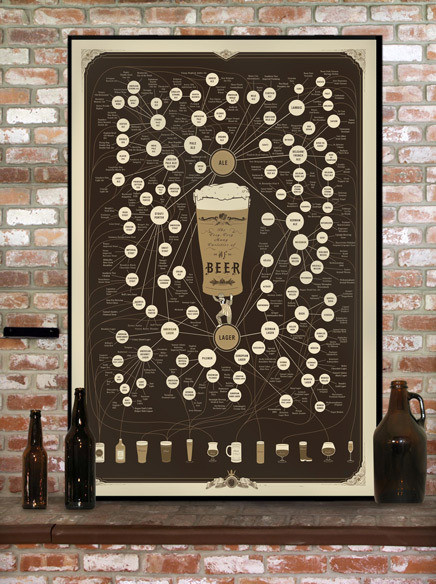 3. Typographic Beer Growler
A growler has become an essential addition to the beer enthusiast's collection. This typographic growler is etched with reminders of the different varieties of beer you can fill it with. It also includes a glass handle to make carrying your favorite beer from brewery to home that much easier.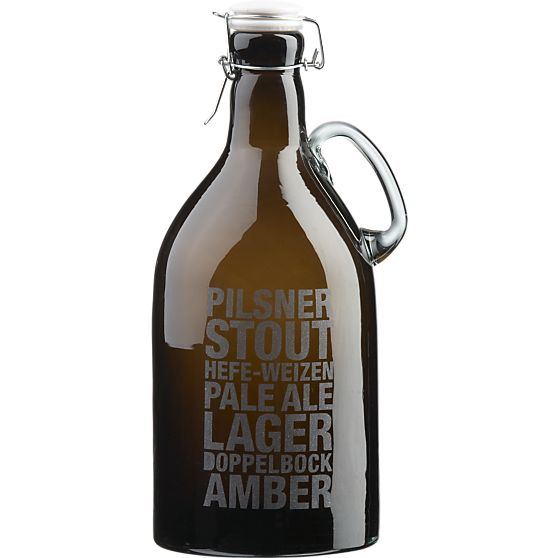 4. Beer and Food Pairings Calendar
If you were busy enjoying your favorite beer and forgot to buy a 2013 calendar, then this is for you. Each month includes an illustrated seasonal beer and food pairing. July suggests an IPA and burger combination for your summer barbecues, while February pairs an amber ale with chili to help keep you warm through the winter.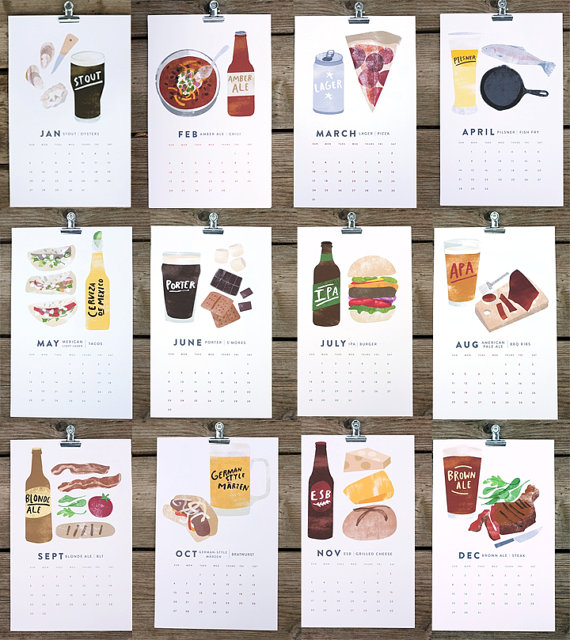 5. Periodic BeEr Glass
Beer geeks and home brewers rejoice! This pint glass encourages "better brewing through chemistry" by displaying the word 'beer' spelled out with two elements from the periodic table. For the record, neither beryllium nor erbium should be found in any pint of beer.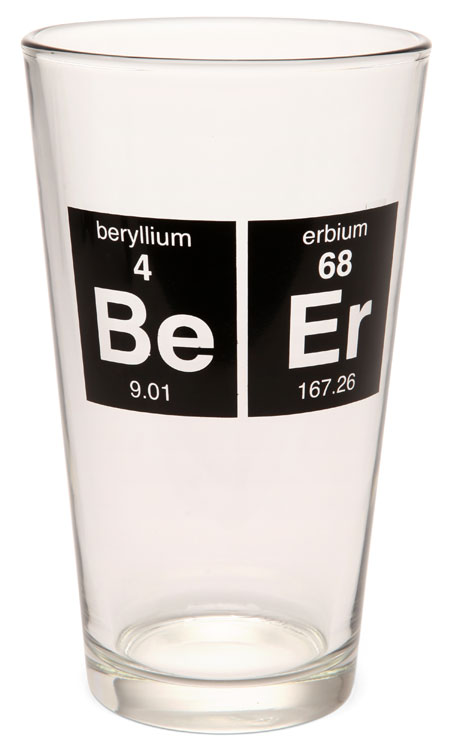 6. The iPhone Case That Opens Beer Bottles
There may not be an app for opening a beer bottle, but there is an iPhone case for that. The hard plastic shell provides phone protection, while the stainless steel bottle opener built into the back of the case does what no app can do—opens your brew.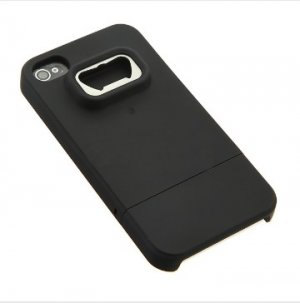 7. Hopside Down Beer Glass
In the battle over how a beer is best enjoyed, straight from the bottle or out of a glass, the Hopside Down beer glass attempts to make happy drinkers out of both teams. The hand-blown glass offers the best of both beer worlds with its two-in-one design.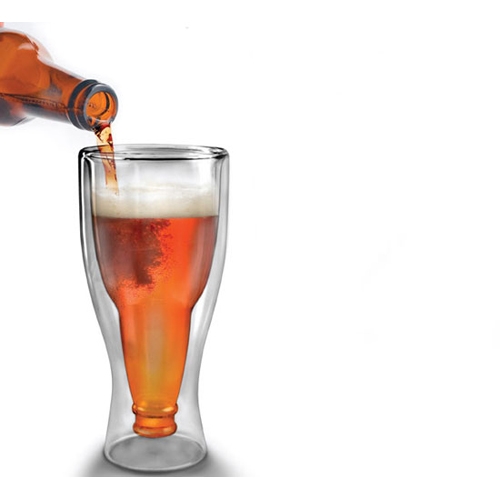 8. Craft Brewery Notebooks
There are a lot of breweries and even more beers out there—these notebooks contain 30 pages for keeping track of them all. They're made out of upcycled six-pack carriers from craft breweries around the country. You can use the notebooks to remember your favorites, record tasting notes, or keep a running list of the beers you want to try.

9. Six-Pack Bike Cinch
Bikes and beer have long shared a following. Walnut, a Portland-based architecture and design studio, has created a series of leather goods for both bike and beer fans. Their leather cinch is the perfect means for transporting your six-pack home on two wheels.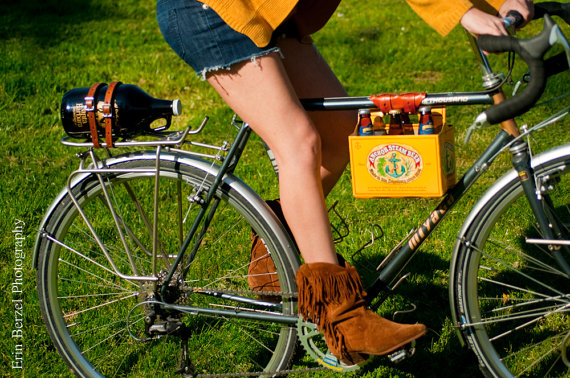 10. Hermetus Bottle Opener and Resealer
Unlike wine, beer doesn't typically taste better with a bit of breathing time. Beer drinkers know that the best sip is often the first. "This fleeting moment is the wedding of wet to whistle and, for the true beer enthusiast; the honeymoon should last as long as possible." The Hermetus Bottle Opener and Resealer does what any good bottle opener should do, then goes one step further. It slides over the mouth of the beer to reseal and preserve that first-sip goodness.