As fun as it would be to line your whole living room with that palm frond wallpaper you fell for, it isn't always practical. We rounded up some ideas to put a roll of lovely paper to work.
1. Highlight a Small Accent Wall
Photo via Instagram.com/mathouchou
Make good use of a tight stair landing or another quirky corner with a graphic print.
2. Swap it in as a Drawer Liner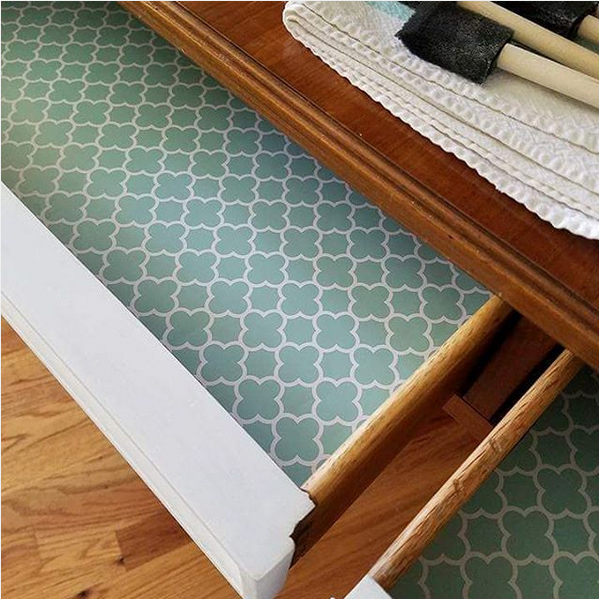 Photo via Instagram.com/ninelivesdesign
Pretty up drawers (and encourage organization) by adding pattern inside.
3. Install it as a Backsplash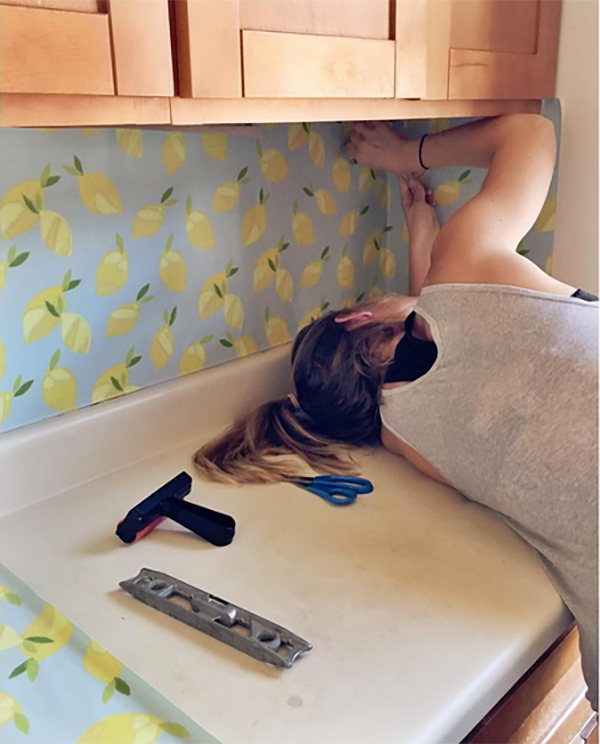 Photo via Instagram.com/katekiraly
Give a kitchen a lively makeover. Just make sure to cut a piece of tempered glass to layer on top because fire safety.
4. Call Attention to Open Shelves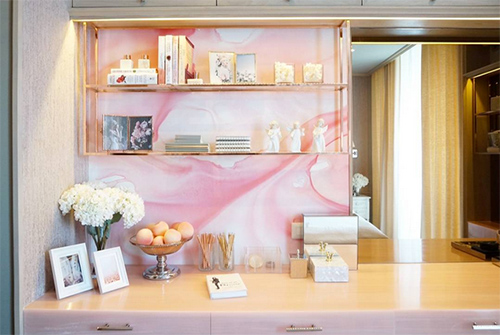 Photo via Instagram.com/pinpinabkk
A dreamy watercolor-style swirl helps the eye zero in on a charming little corner.
5. Highlight Door Panels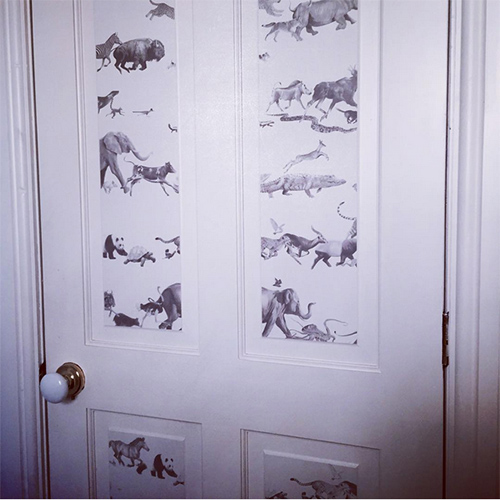 Photo via Instagram.com/bewarethemoonwallpaper
Draw attention to detailed doors with wallpaper strips in a fun print.
6. Make Over Stair Risers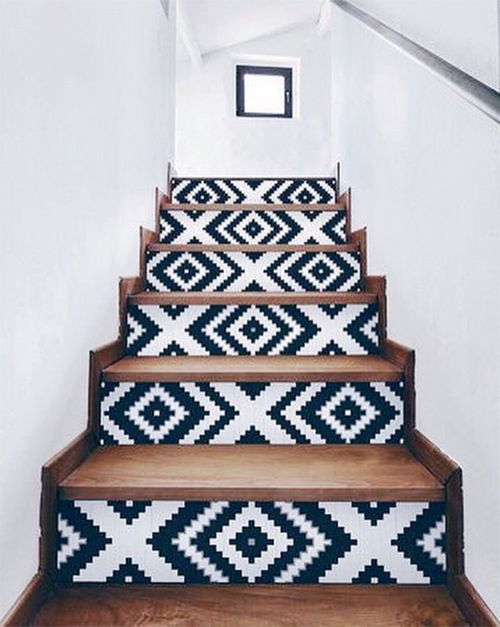 Photo via Instagram.com/betapetwallpapers
Take the transitional space a step up with bold patterns that line up from afar.
7. Line Above the Tile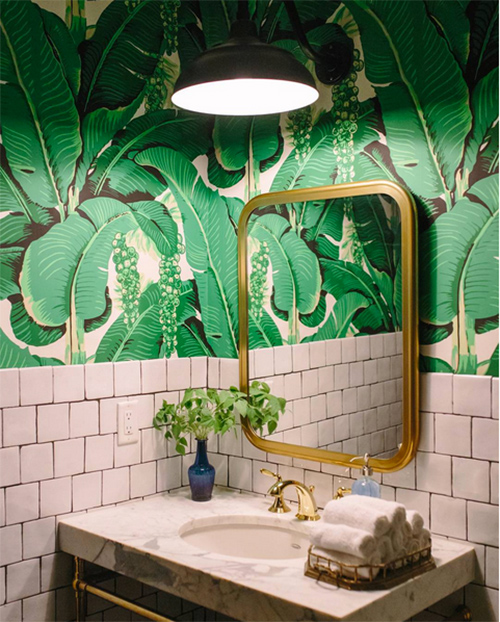 Photo via Instagram.com/socialhowlw

Pair a half wall of plain tile in a small bath with something bright.