Justina Blakeney Collaborates with Selamat on Must-Have Bohemian Home Decor
All photographs courtesy of Justina Blakeney
Design
Features
Justina Blakeney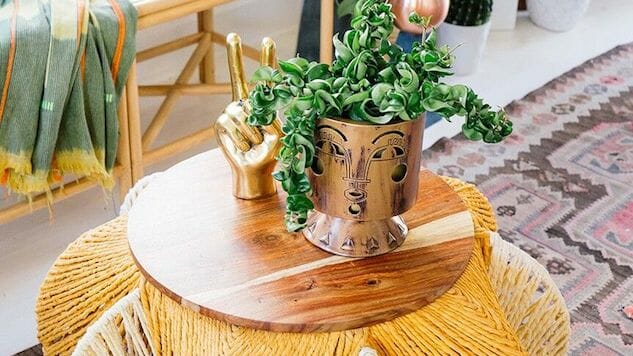 Justina Blakeney, originator of The Jungalow (a bohemian lifestyle blog), is an artist that has traversed the blogosphere and created an entire "jungalicious" brand, all her own. The jungalow look is eclectic, alive and fresh with botanical patterns and prints. This lovely, imaginative lady can also add New York Times best-selling author to her repertoire. As if there needed to be any further reason to be inspired by this creative visionary, she has also recently co-created a line of eco-friendly, jungalow-themed furnishing alongside Selamat Designs. We sat down with this earthy babe and wound up wishing she were our fairy (jungle) godmother. Read on to find out how this LA-based design mama finds inspiration.
Paste: How did this line come about?
Justina Blakeney: I met Shannon, Thatcher and the team at Selamat at a trade show and there was an immediate synergy. We are both from the Bay Area and have a similar approach to design. I loved that they use primarily sustainable materials in their production process and they appreciated my wacky design aesthetic so we decided to work on a collection together.
Paste: How did you choose these particular 37 designs for the line, over others?
Blakeney: Designing and manufacturing case goods is a pretty complex process. I gave them sketches of each piece, and then their team's engineers worked with their production partners to manufacture. We started with a ton of pieces and then some designs were dropped along the way — some because they were proving too expensive to produce (it was important to me that the price-points of the collection remain accessible) others because the when the pieces came out of production, they didn't fit with our vision for the line. The 37 pieces that remained in the line were the strongest most fun pieces of the bunch — and we will be adding more pieces to the collection in the coming months.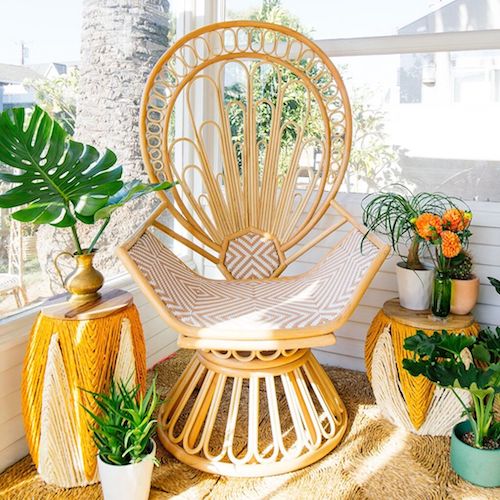 Paste:Tell us about the process of that fela tassel chandelier! The technique that went into it…
Blakeney: Isn't it fun? Probably one of my favorite pieces in the collection. On the design side, I provided the team with my sketch of the lamp and they realized the design. I think we went through about 50 tassel options before finding the perfect one. We actually had spec'd a really colorful version of the lamp too but when it came back it looked really crazy (and not in a good way!).
Paste: We're also curious about the creation and thought behind the Vela Cumulus Pendant.
Blakeney: Each one of the Vela pendants is named after a different cloud formation. The Vela Cumulus is the round one — named for the fluffy cumulus formations. The lamps are made of wires that are twisted and coiled into intricate lace-like designs. I love how light-weight and airy they are.
Paste: Have you always lived and dreamed a Jungalow dream?
Blakeney: I've always been drawn to color, pattern and plants! In each phase of my life (so far) that has meant slightly different things but these days I certainly am living the Jungalow dream!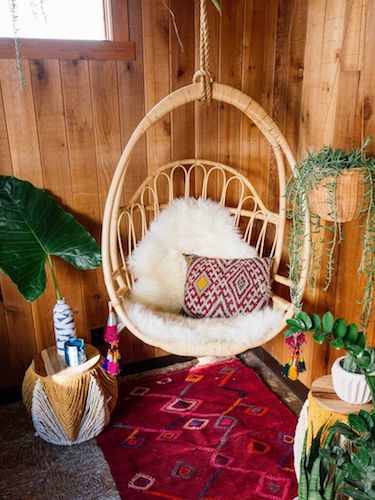 Paste: You have a magical design touch (I have been re-pinning your pins for years, nerd alert), what inspires you? How do you stay inspired? Who inspires you?
Blakeney: Thank you! It's always hard to pinpoint exactly what (or who) inspires me. I think that I am always watching and listening taking notice of things (colors, plants, patterns, odd combinations etc.) and then recreating these observations in my own way, in my own voice. There are certainly a ton of artists and designers that keep me inspired — my dear friend Dabito always keeps me inspired with his design work and photography. Frida Kahlo, Matisse, Patricia Urquiola, Bjorn Wiinblad, Josef Frank and India Mahdavi are a few people who I often look to for inspiration.
Paste: What's next for you?
Blakeney: I have a new book coming out in the fall, which I'm really excited about. The New Bohemian Handbook: Come Home to Good Vibes is now available for pre-order. We are (finally) launching an online shop with all of my designs. That's launching next week. Woot woo! And we are also working on several new collections that will be rolling out over the next year or two. Lot's more jungaliciousness in store!