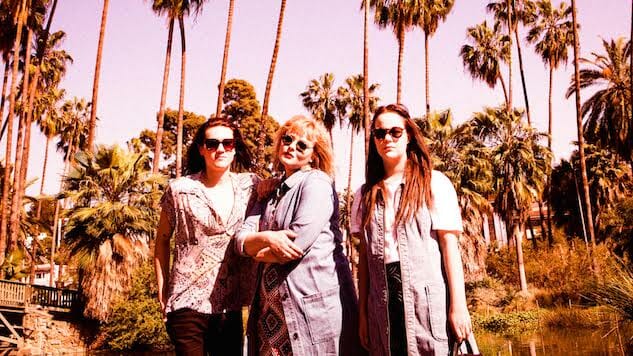 Stefanie Blondal Johnson of Mise en Scene knows her style, and her music. The Winnipeg-based band released their first album, Desire's Despair, in 2012. Now, five years later, they're releasing their sophomore record, Still Life On Fire. But while some time has passed between the two, Mise en Scene has not stopped for a moment. And their tireless tour schedule has only honed Johnson's already stellar style, something she's been in touch with since kindergarten.
Recalling the first time her style was censored after toting home a note asking her mom to not let her wear party dresses to school anymore, Johnson knew that her style was just that—hers. And now, whether touring or not, she dresses for herself. And while it doesn't so much include pink panty hose or white frilly socks anymore, it does showcase a hell of lot glitter jackets and pointy black boots.
"Just like when I was as a kid, I wear my clothes into the ground," Johnson told us. "I'm not precious with my clothes. They are meant to worn and rocked out in. When I'm wearing my glam and glitter on stage I feel free. I feel like a kid. I feel like me."
And that's a rock 'n' roll sentiment we can get behind. With Still Life On Fire slated for a June 30 release, we caught up with Johnson to talk about everything from her inner kid to where she finds her one-of-a-kind wardrobe pieces. Read on below.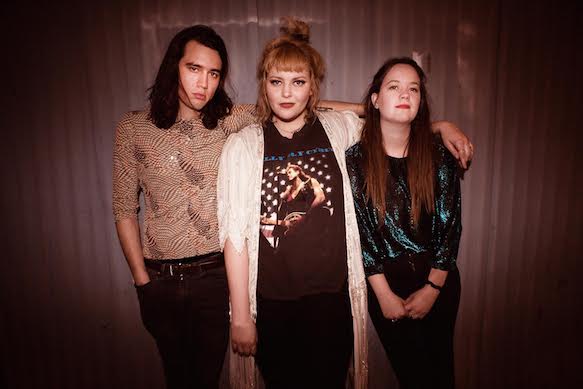 Paste: Tell us a little bit about your style and how it influences you and your performance on stage.
Stefanie Blondal Johnson: Well, my style is a mix of vintage bohemian items with some menswear and lots of glitter sequin jackets. I really like to dress up, but in an eclectic bohemian way—I prefer gold over silver 9 times out of 10 and I like the "effortless" look, but also like to look "not of this time"… not in the past, not the present. I like to do that with mixing different pieces from different decades. I'll tell you this story about when I was a kid, that might explain my style a little better. I was in kindergarten and I was growing up in a time when little girls wore "party dresses" to birthday parties. It was quite the ritzy event. However, I loved dressing up everyday of the week in those party dresses, pink panty hose, patent leather shoes and white frilly socks. I wore the best of the best in my little wardrobe to kindergarten class everyday. I refused to let anyone dress me but myself and I wouldn't brush my blonde curly hair. One day I was sent home from school crying with a note in my hand from my teacher. I gave it to my mom who read out loud: Stefanie is no longer allowed to wear her party dresses to school. We are afraid she is going to wreck her beautiful dresses when she climbs on the monkey bars and paints in art class. I was absolutely devastated. That was the first time I felt I was being censored for who I was. I had quite the sense of style back then… what a modern day tragedy, punished for fashion expression! But that urge to dress in beautiful things has always been within me, I've always been attracted to anything glamorous and luxurious. I think I've been trying to get back to that little girl ever since I was banned from wearing my "first choice" outfits. Since I've grown up and started performing, I've always loved vintage glitter jackets and glam in any sense of the word. But I'm also not interested (at all) in sexualizing myself on stage. I'll never do that. So I like to wear jackets paired with high waisted jeans, pointy black boots and a old ratty Mariah Carey t-shirt. I love being glamorous without objectifying myself. I love red lips and smoky eyes, but I like pairing that with a messy "Gibson girl" style bun and ghetto hoops. But just like when I was as a kid, I wear my clothes into the ground. I'm not precious with my clothes. They are meant to worn and rocked out in. When I'm wearing my glam and glitter on stage I feel free. I feel like a kid. I feel like me.
This is the "I dress myself" attitude I was sporting since I kicked out the womb in the late 80s. Still got the 'tude… look at those pulled up socks, obviously an intentional choice… and repping the Elvis "blue suede shoes." I was ahead of my time [ Laughs].
Paste: What do you think makes up an ideal stage outfit?
Johnson: In general an ideal stage outfit makes you feel great, makes you feel like a grander version of yourself. Sometimes all that means is a great pair of shoes that make you walk like you own the place. For me, it's something that makes me feel alive, that makes me feel like a kid again. Something comfortable but glamorous.
Paste: How would you say your on-stage style differs from your off-stage style?
Johnson: There is less glitter in my day to say outfits, and I barely wear make up when I'm not performing.
Paste: What's your go to summer outfit?
Johnson: A pretty bohemian flowing dress, past the knee. I feel a flowing line along the leg makes a woman's body look magical. A vintage leather purse, round sunglasses and pointy shoes.
Paste: Are there any specific artists who have influenced your style?
Johnson: Dolly Parton, Stevie Nicks, John Lennon.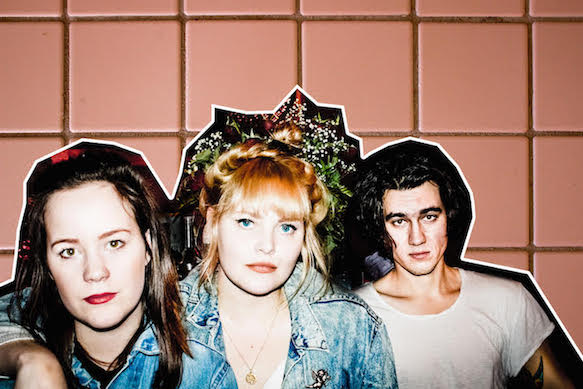 Paste: Any favorite places to shop or find one-of-a-kind wardrobe pieces?
Johnson: My performance closet is filled with vintage finds from when the band travels around the world on tour. But I also have some special Etsy items (sometimes a vintage sequin cape with fringe has to come from Australia via snail mail, ya know?) and I love pretty much everything Free People sells. But nothing beats the value village finds, like a $10 gorgeous blonde suede fringe jacket with bright peach silk lining.
Paste: Do you have any beauty essentials?
Johnson: Oh, yes! I love mario badescu's skin care line, jane iredale's BB cream and press powder, great skin is the first step to anything. And I gotta say, Kylie Jenner is killing it with her lip kits. Great colours, lip liners and it doesn't smudge on stage when I'm singing on the mic! It's actually really hard to find lip colour that stays on your lips no matter what without drying out your lips or leaving that awful ring around your mouth after you eat or drink something. There's nothing worse than coming off stage to find that your lipstick is all over your face and you look like you've made out with a clown.
Paste: If you had to sum up your personal style in three words, what would they be?
Johnson: Renaissance gypsy tomboy [ Laughs].