Over the last decade, TV shows like Project Runway, films like Valentino: The Last Emperor, and even our own First Lady, have made us more interested in fashion design than ever. Designing clothing is a form of visual art that's often overlooked, and a true sign of life in culture. Here, we celebrate the best designers of the last ten years.
10. Christian Siriano
This 23-year-old won Project Runway Season Four. He's got all kinds of celebrity clients, from Heidi Klum to Whoopi Goldberg, and he can go from high fashion to completely accessible—he's currently designing for budget shoe company Payless.
9. Sweet P Vaughn
Though this Season Four Project Runway contestant didn't make it to the finals, she's our favorite PR designer. We love her edgy, feminine looks and her visual artist husband's contributions to her designs. Fun fact: She used to be in an all-girl motorcycle club.
8. Vivienne Westwood
Tartan was quickly making a comeback, and who better to herald its coming than the Queen of Crazy British Ladies, Vivienne Westwood.
7. Stella McCartney
In the last decade, through her work as Creative Director of Chloé, partnering with Gucci, and costume designing for Madonna, the Beatle progeny has earned a name for herself independent of her famous father.
6. Jason Wu
Wu got the only nod anyone needed at the end of the decade—one from our brand new, chic First Lady, who wears stuff we'd actually like to (oh, and possibly can) buy and wear.
5. Thakoon
With the iron-clad praises of Anna Wintour, Thakoon soared into success, complete with a GAP line.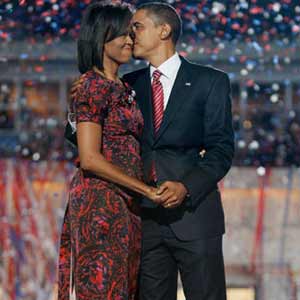 4. Zac Posen
Young Hollywood, especially Natalie Portman, has embraced Zac Posen's old-world elegance and curve-hugging garments, making him a true red-carpet staple.
3. Diane Von Furstenberg
DVF completed her comeback with her effortless and complementary style, putting a wrap dress in every girl's closet.
2. Alexander McQueen
The revival of edgy, rock-inspired clothing has made Alexander McQueen's bold and controversial designs a powerhouse in high fashion.
1. Marc Jacobs
Designing for Louis Vuitton and creating his own lines, the award-winning Jacobs has gone from courting celebrities to becoming one himself, and over the last decade he's featured the likes of Stephen Malkmus, M.I.A. and more in his provocative ad campaigns.