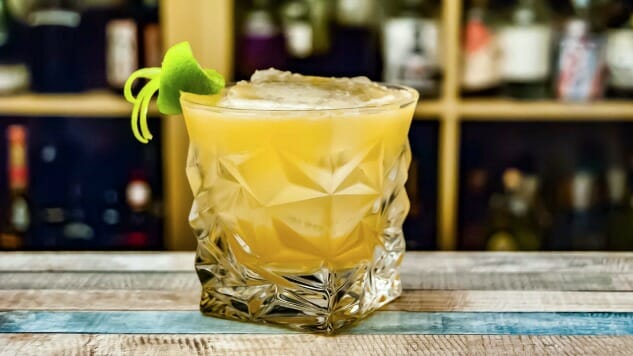 I'm not sure how it happened, but at some point in American history, tequila got relegated to a base liquor best suited for shooting quickly or drowning in overly-sweet margarita mix. But this export from our neighbors to the south is a surprisingly versatile spirit capable of shaking up some of your favorite traditional cocktails.
When it comes to tequila, there's a lot more out there in the cocktail world than just margaritas. While those certainly get the most press, tequila can make a delicious highball, martini, and more.
If you're looking to add a few more tequila-based drinks into your repertoire here are a few great options.
Casa Bellini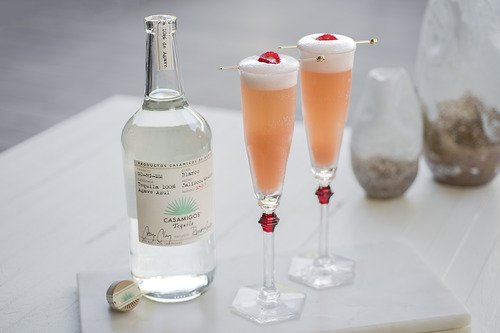 Ingredients:
1 oz. Casamigos Blanco Tequila
1 oz. Peach Puree by PerfectPuree
2 Red Raspberries
Top off with Chilled Prosecco or Champagne
Directions: Combine all ingredients into a tin shaker, except Prosecco. Muddle fruit and add ice. Shake vigorously for a few seconds and strain into champagne flute. Top off with chilled prosecco or champagne. Garnish with 1 raspberry through a skewer.
---
Riazul Rita
By Riazul Tequila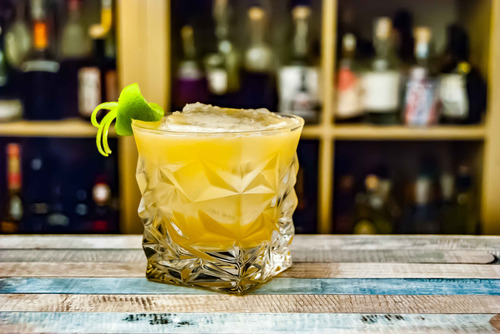 Ingredients:
2 oz. Riazul Tequila Plata
1 oz. Cointreau
1/2 oz. Fresh Lime Juice
Directions:
Shake ingredients in mixing glass with ice, then strain into a cocktail glass.
---
Watermelon Margarita
from Casa Bocado
Ingredients:
2 oz. Blanco Tequila
1 oz. freshly pureed watermelon
.75 oz. honey
.75 oz. lime juice
2-3 drops rose water 
Directions: Combine ingredients in shaker with kold-draft ice, shake and strain into rocks glass. Granish with a dehydrated lime wheel & mint sprig.
---
Tequila Herradura 19° North
Created in honor of the home of hand-crafted tequila and scorching chili peppers, 19 degrees above the equator.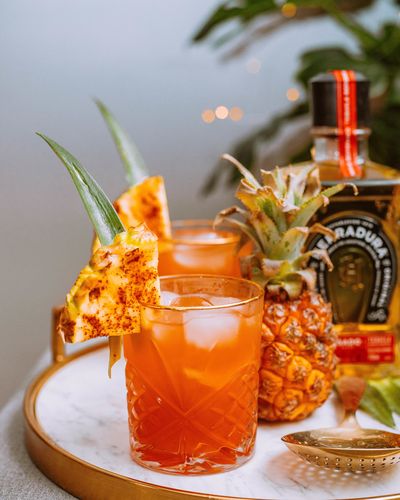 Ingredients:
2 parts Herradura Reposado
1 part fresh squeezed lime juice 
½ – ¾ part agave nectar (to taste)
1 tablespoons of sriracha sauce 
½ part of pineapple juice
Directions: Combine all the ingredients in a shaker with ice, shake hard so that some of the ice melts, then strain over fresh ice. Garnish with a lime wedge.
---
Mexican Negroni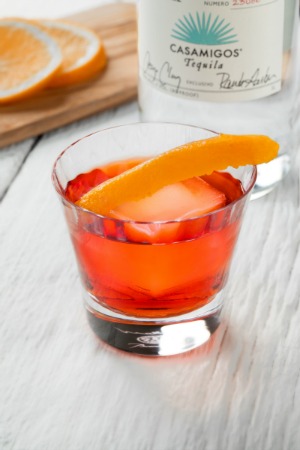 Ingredients:
1 oz. Casamigos Blanco Tequila
1 oz. Campari
1 oz. Italian Sweet Vermouth
Casamigos Mezcal Rinse
1 Large Orange Peel
Directions: Combine all ingredients into a glass mixer. Add ice and stir quickly for 30-40 seconds. Strain into a rocks glass that has been rinsed with mezcal and add one large block of ice. Garnish with a large orange peel.
---