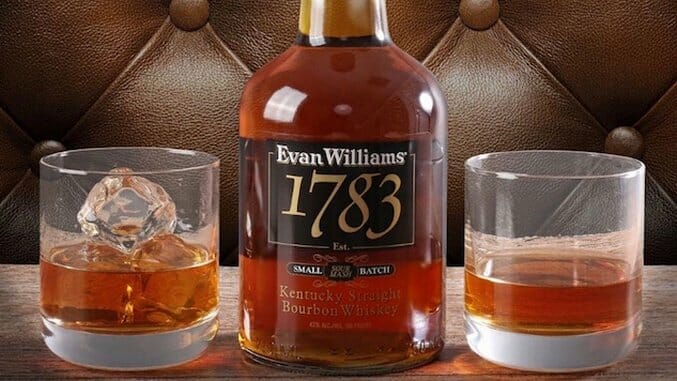 Think you need to spend big bucks to get a good bottle of whiskey? Think again. There are exceptions to this rule, of course, but the reality is that there are plenty of good bottles of bourbon, Canadian whisky, and blended scotch that drink splendidly on their own or in cocktails that don't cost more than $25. Here's a hint: check the lower shelves at the liquor store, and if you see a bourbon that says "bottled in bond" on the label, give it a try – it's at least four years old and it's 100 proof, two promising signs. What follows here is a list of some dependable whiskey picks that you can actually afford (with some words from Heaven Hill American Whiskey Brand Ambassador Bernie Lubbers). Some may be hard to find, and some may begin to get more expensive as whiskey fans catch on, so get them cheap while you still can.
Mellow Corn – $12.99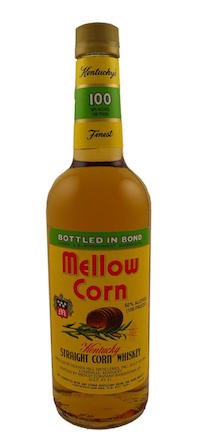 Bartenders have been won over by this bottled in bond corn whiskey, which clocks in at a whopping 90 percent corn in the mash bill. It's smooth, grainy, and sweet, but at 100 proof it still packs a little punch. "It's a one of a kind, it's the 'T-I-G-G-E-R or T-I-Douber-Gah-ER' of whiskey," says Lubbers. "If you want to look like you know what you're doing, just ask for Mellow Corn and watch the bartenders' faces light up!"
---
Evan Williams Bottled in Bond – $15.99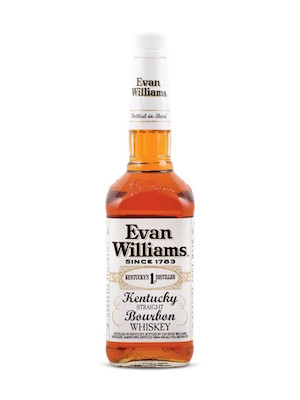 Regular black label Evan Williams should not be ignored – it's fine, inexpensive bourbon – but the Bottled in Bond version is even better. It's the same recipe, but with a higher 100 proof. "It's what many cocktail bars use as their house bourbon for making classic cocktails since it's bottled in bond," says Lubbers, "and stands up in cocktails better than lower proof offerings for their needs."
---
Evan Williams 1783 – $16.99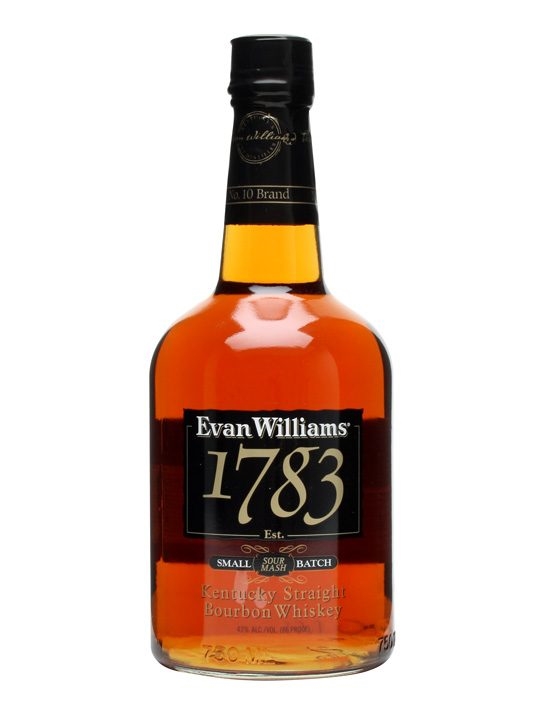 Personally, this is my least favorite Evan Williams expression, but you would be hard-pressed to find a cheaper small batch bourbon. Granted, "small batch" is an unregulated term that can mean a host of things, but presumably in this case it means this particular Evan Williams is pulled from a limited number of barrels. "This is one of the best valued sipping bourbons you'll ever taste," said Lubbers. "The vanilla and caramels are plentiful in this pour, and you'll find it mixes well in your favorite drinks."
---
Old Granddad Bottled in Bond – $24.99

This well regarded bourbon has been around in one form or another since well before Prohibition. Beginning in 1987, Jim Beam has been making Old Granddad, and the bottled in bond version is your best option – it also comes as 86 proof or 114 proof. This is high rye bourbon, and you can taste the spice. Out of all the budget bourbon on this list, this one is my favorite.
---
Fighting Cock Bourbon – $18.99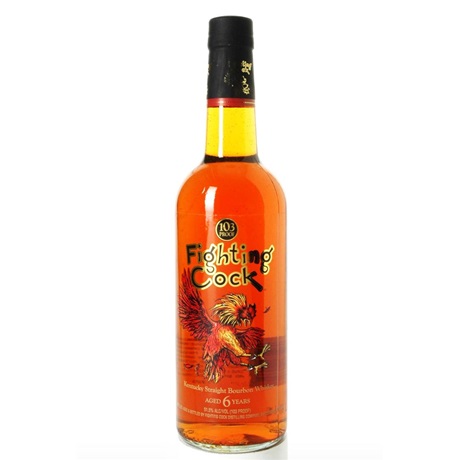 This six-year-old bourbon can be hard to find, but it's another Heaven Hill product that satisfies beyond its cheap price tag. It's a little higher proof than bottled in bond, coming in at 103, but as Lubbers says, "Don't let the name fool ya… this is a smooth bourbon." People often compare this to Wild Turkey because both drink a little hot (and possibly because both are named after unruly fowl?). I prefer Wild Turkey to this, but I'm glad to have gotten to know this pugnacious rooster.
---
Canadian Club 100% Rye – $19.99
One of the few Canadian offerings on this list, Canadian Club is owned by the Beam Suntory company. The 100% rye is a blended whisky that fits right in with what you'd expect from Canadian rye – smooth, a little vanilla, and a little bit spicy. At only 80 proof, this will work in a classic cocktail like a Manhattan, although you might choose to go for something a little stronger. Still, this should offer Rittenhouse and Old Overholt some competition…
---
Old Overholt Rye – $16.99

Well, speak of the devil. In New York City, Old Overholt usually costs over $20 a bottle. But the SRP is $16.99, which seems much more like it. This has been my go-to rye for making Manhattans for years now. It's fruity, slightly spicy, and just works perfectly with sweet vermouth and a Luxardo cherry.
---
Old Crow – $11.99

This is the cheapest bourbon on the list, and also one that's been around forever – although the liquid now is apparently nothing like it once was. Check out Reid Mitenbuler's book Bourbon Empire for the full story, but this bourbon has been the favorite of presidents and authors throughout the years. Now, it's most likely not anyone's "favorite," but it'll do the trick in a pinch.
---
JP Wiser's Rye – $20

And here's the other brand from our neighbors up north. J.P Wiser's is another blended Canadian rye, and the best that I can say is that it is completely inoffensive. Not exactly a ringing endorsement, but I wouldn't turn down a glass either.
---
Teacher's Highland Cream—$24.99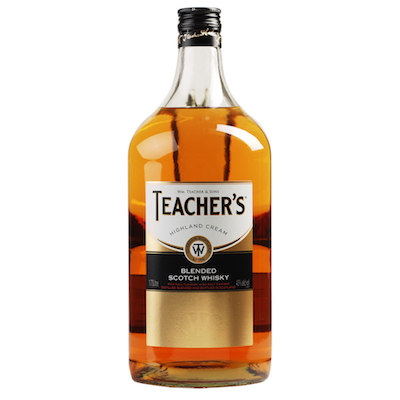 This is one of Beam Suntory's cheaper offerings from across the pond, and it's a light, slightly peaty, blended scotch that combines single malts with Scottish grain whiskey. It's a nice sipping scotch, best taken with a few cubes of ice. Bourbon drinkers may shy away from its smokiness, and single malt snobs will scoff, but for the price this is most certainly a suitable scotch and soda whisky.
---