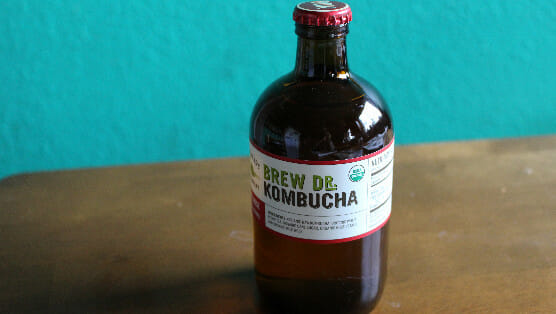 It's easy to dismiss kombucha as a silly, hippie fad for people who chase hot yoga and kale salads. But if you're a fan of craft beer—particularly sours like berliner weisses or goses—you might be pleasantly surprised by the fizzy fermented tea.
That said, not all kombuchas are created equal. The most readily available, mass-produced brands tend to be packed with sugar and fruit juice. Instead, go for smaller-batch kombuchas that are packaged in glass bottles and are made with just a few organic ingredients. If kombucha's live bacteria and health benefits are important to you, choose dark bottles in particular, since light damages those probiotics that keep your digestive system happy. Here are five excellent, West Coast brews to hunt down at your local health foods store.
White Rose, Brew Dr. Kombucha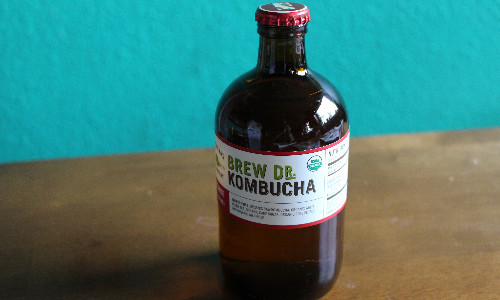 Portland's Townshend's Tea Company takes tea very seriously. That means only the finest organic leaves get used for its kombucha brand, Brew Dr. All of Brew Dr's flavors are excellent, but the White Rose definitely offers a little something different: White Peony tea with rose water. The mellow, grassy notes in the tea play well with floral flavors, making White Rose a lovely exercise in effervescent subtly.
---
The O.G., Revive Kombucha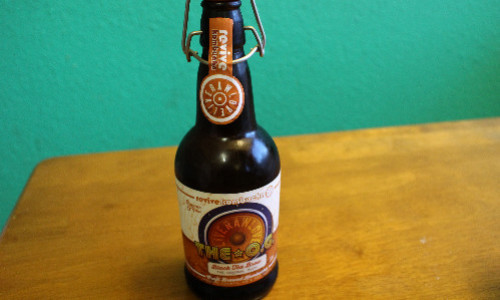 Everything about Revive Kombucha is bold, from the funky labels to its reusable growler program. That goes for flavor, too. The O.G. is the Northern California brewer's first kombucha, made with organic black tea, lemon juice and vanilla and almond extracts. The result tastes like an adult version of root beer or coca cola, without the syrupy mouthfeel or sugar bomb. Unlike mainstream kombuchas, the O.G. doesn't hide its fermented funk, giving the finish an extra-pleasing oomph.
---
The Original, Health-Ade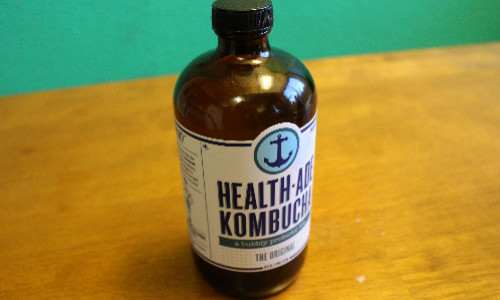 If you're looking for no additional anything, Los Angeles-based Health-Ade crafts some of the purest-tasting kombucha around. The Original flavor gets its complexity from its mixture of organic black and green teas—and that's about it. The green tea gives it a bright, lemony kick, and the sweetness is remarkably restrained.
---
Ginger Root, Lev's Original Kombucha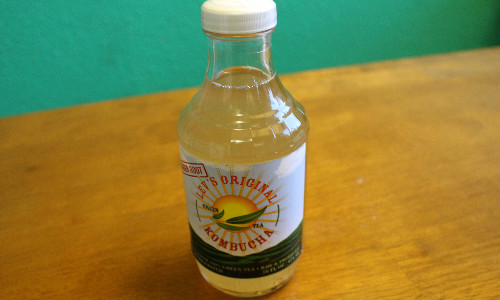 Think of Lev's as the summer shandy of kombuchas. It's super light and refreshing, brewed with 100 percent whole leaf green tea. That's the case with all of these San Francisco brews, but this one benefits from an assertive jolt of ginger and tart finish.
---
Tropical, TheBu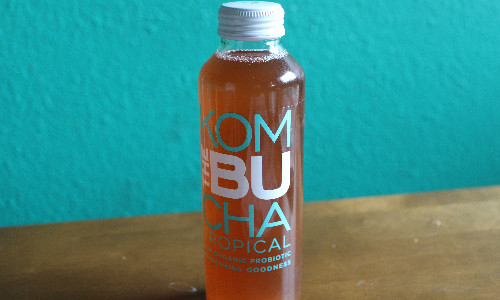 It figures that TheBu's surfer biochemist founder would create a kombucha that genuinely tastes of the tropics—and not in a cloyingly sweet way. There's a little hibiscus, but surprisingly, no mango or passion fruit juice adjuncts. Those flavors come naturally from TheBu's blend of organic black teas, which is undeniably rad.