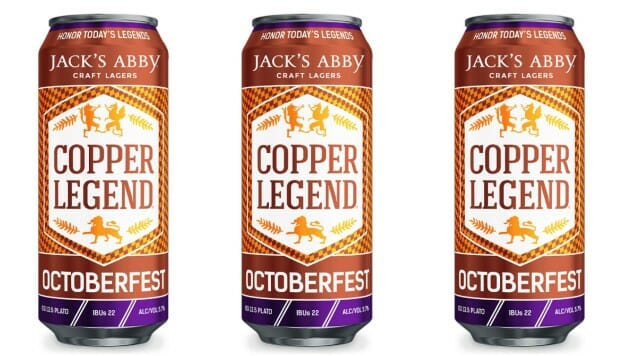 It's all too easy to complain about the state of the craft beer world without making any real attempt to support those beers we claim to desire to see more of in the marketplace.
Look, there's a lot of us out there who are frustrated by a landscape dominated by poorly made hazy IPAs, sugar-addled pastry stouts and 10-ingredient, gimmicky kettle sours. Take a gander through Beer Twitter and you'll see that unrest percolating at a steady pace; a dissatisfaction with how much the beer world has been pigeonholed into only a few bombastic styles that are nearly universally lacking in and kind of subtlety or refinement. We've watched as the average craft beer geek has seemingly gone from someone with at least a healthy interest in historical beer styles to the guy standing in line for $20 4-packs of beer with breakfast cereal in it. It's not exactly encouraging.
So, what are we to actually do about it? Well, from a publishing standpoint, one of the few things we can do is to not simply cast dispersion on the styles that are currently popular, but instead highlight beers in less on-demand styles that deserve your attention. After all, how is someone who's never bothered to drink a festbier before supposed to know why the style is great, unless you can adequately explain it?
Today, that means giving some recognition to the perennially reliable Jack's Abby, the Framingham, MA institution that went "lager only" long before the current lager revival made that an aspect worthy of many geeks' attentions. This is a brewery that should be praised for their ceaseless efforts to expose additional lager styles to many drinkers who have only experienced the likes of pilsner and helles. And unsurprisingly: They make a great Oktoberfest beer as well.
Oktoberfest beers, as we've written about in the past, are a somewhat more complicated style than they initially appear. Indeed, it's an overall term that contains two of what might be considered distinctive substyles: Märzen and "festbier." The two were once one, as malty sweet Märzen lagers were considered the appropriate beer for annual Oktoberfest celebrations, but a lighter, crisper "festbier" style slowly supplanted the heavier, maltier Märzens from the 1970s onward, blurring the lines between "festbier" and traditional Munich helles. Ultimately, we're left with two fairly well established substyles:
— Märzen: Modern beers labeled as Märzen tend to be dark amber in color, with a strong malty profile, plenty of toasted bread qualities and some degree of caramel flavors, although the idea of Märzen as a "caramel"-laden style is more of an American invention than a German one. They're a bit stronger and more assertive than most festbiers, with a substantial malt presence, but are still drinkable enough to be consumed in quantity.
— Festbier: The less well defined "festbiers," on the other hand, tend to be slightly lighter in ABV and coloration, as well as a bit less assertive and easier drinking. Many feature light, crisp grain and malt flavors, with wheat-like graininess and perhaps a hint of noble hop presence as well, although less than one would find in a Munich helles or pilsner. This is still meant to be a malt-forward style, but it is drier, more subtle and easier to quaff in bulk. It's a lager designed to be drunk from liter mugs.
Jack's Abby labels their own Oktoberfest beer, Copper Legend, as "fest bier" on the can, but in actuality it pretty much splits the difference between Märzen and festbier in terms of profile. It feels like its brewers were aiming for a "best of all worlds" profile, and achieved just that.
In the glass, Copper Legend pours a lovely, ruddy orange color, not unlike burnished, well … copper. Or bronze, take your pick. It's brilliantly clear, with a lightly toasty nose, hinting at notes of bread crusts and floral hops. It's predominantly of the toasty/bready profile, rather than a caramel driven one, although it's not too assertive on the nose overall.
On the palate, this beer has a nicely rounded mouthfeel, and no shortage of malt flavors, displaying notes of toasted sourdough crust, slight toffee and hazelnut. Dark honey gives it a touch of sweetness, but this is still a fairly dry and malt forward beer, with only tiny hints of grassy/herbal hop bitterness for balance.
Ultimately, Copper Legend has more heft and deeper toasty elements than many "festbiers," but is free from the over-caramelized nature of many American lagers labeled as Märzen. It's a lovely synthesis of styles, and exactly the sort of beer we should be talking about as a beer community, especially at this time of year. So let's give it the respect it deserves.
Brewery: Jack's Abby
City: Framingham, MA
Style: Oktoberfest lager/Märzen/festbier
ABV: 5.7%
Availability: Seasonal, 16 oz cans
---
Jim Vorel is a Paste staff writer and resident beer guru. You can follow him on Twitter for more drink writing.