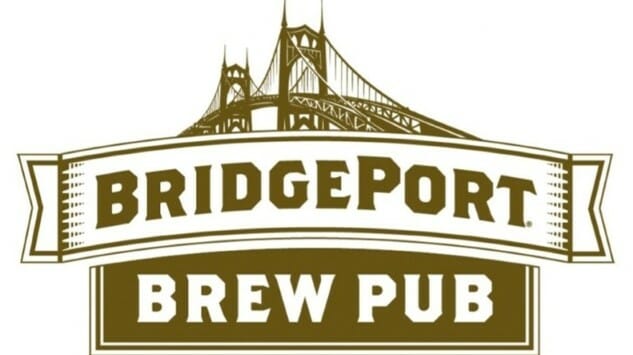 This is undoubtedly a sad day for craft beer residents of "Beervana," as Portland, OR has so often been known. We've gotten word this day from local sources that Oregon's oldest operating brewer, Portland's 35-year-old BridgePort Brewery, has closed up shop for good. The announcement came pretty much out of nowhere, via owners Gambrinus. As Jeff Alworth reports via his own Beervana blog:
"Today we unfortunately announce that the BridgePort Brewery will cease brewing operations effective immediately, while the BridgePort Brew Pub will close effective March 10, 2019. We communicated this news earlier today to our employees and all are being provided with comprehensive severance packages."
Truly, this a blow as far as the craft beer OG's are concerned. BridgePort was only the second brewery in Oregon when it was founded 35 years ago, and following the closure of Cartwright Brewing it became the state's oldest operating brewery. Climbing into national distribution via the strength of its BridgePort IPA in the late 1990s and early 2000s, it was one of the major forces that helped establish Portland—and Oregon in general—as a craft beer destination.
As Alworth observes, 1996 was the year original owners Dick and Nancy Ponzi sold the business to the Texas-based Gambrinus, who he asserts "had absolutely no idea what to do with the most Portlandish brewery in Portlandia." But during the craft beer boom days, such things didn't really matter—everyone was doing well, even as BridgePort began to lose some of its local street cred, particularly after a 2006 remodel of the brewery's iconic pub in Portland's Pearl District. But still, sales stayed strong for a long time—as recently as 10 years ago, BridgePort was the #3 brewery in Oregon in terms of volume sales. In the last eight years, however? Production decreased by more than 76 percent, leaving BridgePort as the state's 21st largest brewer. With statistics like that, the fate of BridgePort was clearly written in stone, especially as the general beer market continues to stagnate.
Still, this is a sad state of affairs for a brewery so intimately connected to Oregon's brewing history, and just one more casualty of a more saturated beer marketplace. RIP, BridgePort. Thanks for the 35 years of memories. Below, we've embedded the brewery's public acknowledgement of the closure, via Facebook.
Hopefully, the guy searching for the brewpub's mac and cheese recipe will find it before it disappears forever.