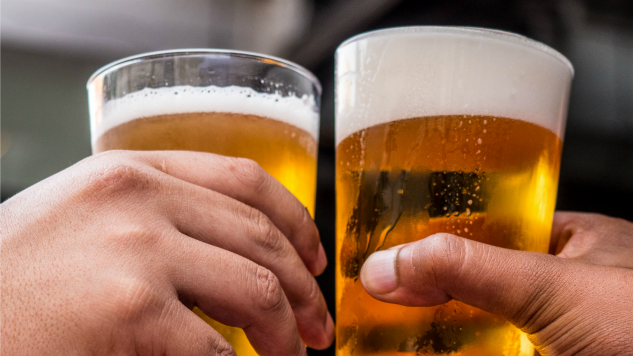 On Sunday the New England Patriots are battling it out on the field with the Atlanta Falcons in Super Bowl LI. To celebrate, I thought it would be fun to create a different kind of battle between the two teams: a beer battle.
Below is a rundown of what I believe to be the ultimate taster from each team's home state. In order to keep things fair, I picked the beers based on the current Beer Advocate rankings for each state (Georgia, Massachusetts) , with one beer per style making the cut. For styles, I was limited in part by what types of beers had made it into the top 100. If both states didn't have a brew in the top 100 in that style, I didn't include it. That means I left out some amazing stuff from both sides but kept this a relatively fair fight.
When researching beers for this list I learned one big thing about beer in Massachusetts: Tree House is killing it. The brewery owned nine of the top 10 spots, and a good number of the top 100 (as did Trillium, and Georgia's Creature Comforts). For that reason, this list would have been pretty heavy with just a few breweries if I didn't limit the number of times they could appear, so I restricted the list to just two beers each. Also, I clearly need to plan a trip to Tree House and Creature Comforts soon because these guys are clearly making some amazing stuff.
I made a point to describe the beers using the brewery's own words whenever possible. I haven't had the opportunity to try a lot of these, and I didn't want to influence anyone's decision one way or the other. For the one beer I couldn't find an official brewery description for, I went with one of the most descriptive reviews found on Beer Advocate.
Sooo, without further ado, here's a rundown of the best beers from the Falcons and Patriots' home turf. Take a look, and let us know which beers you prefer.
---
Pale Ale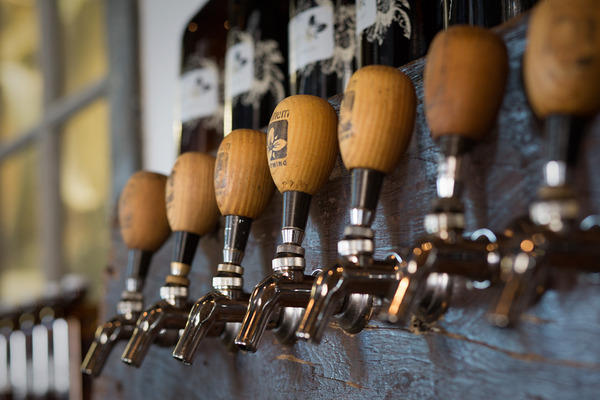 Trillium Brewing Company Galaxy Dry Hopped Fort Point Ale
This version of our signature American pale ale is dry hopped with the pungent Galaxy variety. Enticingly hazy and blonde in appearance with frothy carb, the nose erupts with strong citrus, passion fruit, and pineapple aromatics. Upfront and resinous hop-derived flavors of grapefruit pith, peach, and mango are balanced with a subtle, bready malt character and mild, subdued bitterness.
vs.
Red Hare Brewing Company Cotton Tail Pale Ale
Zythos hops scent this ale with a refreshing citrusy aroma which translates into floral, orange notes on the tongue. A sweet malty backbone balances the slight bitterness of the hop profile making this a refreshing brew with a clean finish- the perfect companion for any activity!
---
IPA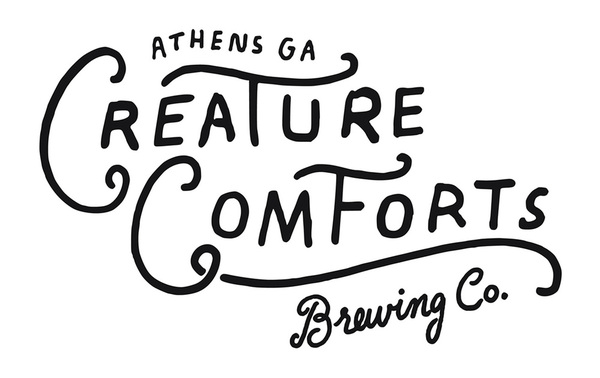 Trillium Brewing Company Headroom
Simply put, Headroom is the hoppiest beer we've ever brewed with more than seven lbs. per barrel featuring heavy doses of Galaxy & Mosaic. This is a truly special Double IPA brewed only once a year, released during the last two summers to celebrate Hop Jam; Vermont's annual lupulin-centric beer fest. Headroom embodies our hoppy coup de grâce (for now)- we hope you enjoy!
vs.
Creature Comforts Tropicalia
A balanced, soft, and juicy IPA. Ripe Passion fruit and citrus hop aroma lead to a full, fruit-forward hop flavor that washes over the palate, ending with subtle bitterness. Some folks say they don't like hoppy beers, and to that we say that hops do not equal bitterness. To us, hops offer a plethora of flavors, not just bitterness; and in Tropicalia it's a beautiful, luscious, fruit journey for your palate to enjoy without fatigue.
---
Imperial IPA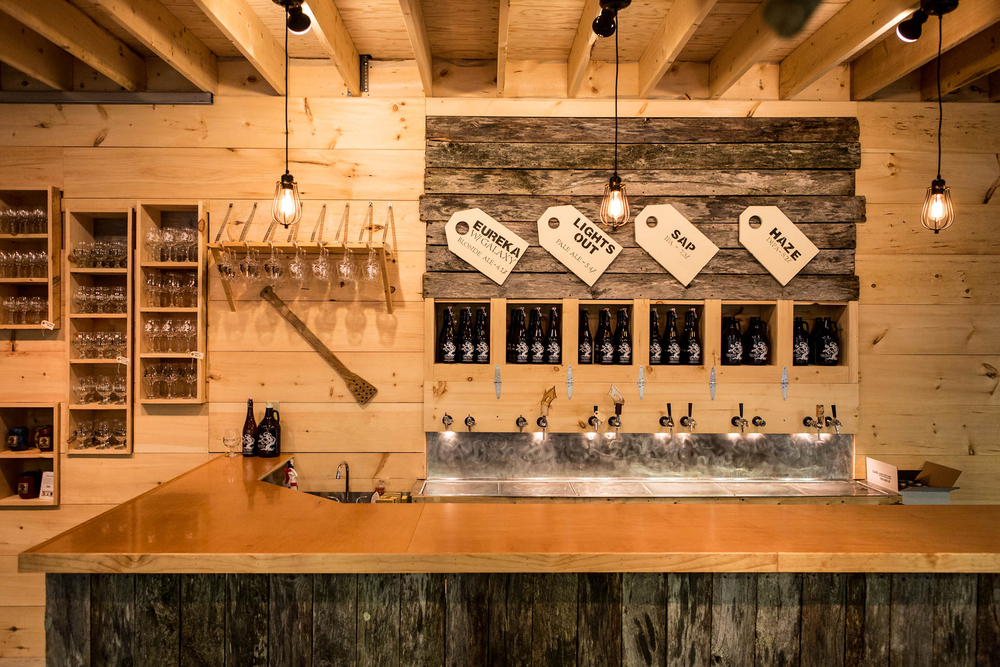 Tree House Brewing Company Very Hazy
We constructed this beer around hops we currently have plenty of access to, allowing us to re-brew it on a (relatively) consistent basis. We smell a ton of orange on the nose, with complimentary notes of peach and passionfruit. The flavor is similar with a blast of citrus fruit & orange quickly followed by spicy grapefruit, and earthy dankness. A lingering, but pleasant hop oil finish awaits.
vs.
Creature Comforts Cosmik Debris
Cosmik Debris is a golden, brilliant Double IPA with a relatively dry flavor and assertive hop aroma. Intense aromas of melon and citrus zest, lead to a soft palate featuring a carefully struck balance between firm bitterness and malt. The beer is brewed using Simcoe, Eureka, Idaho 7, Mosaic, and Cascade hops, which create beautiful notes of starfruit and orange marmalade on the palate.
---
Imperial Stout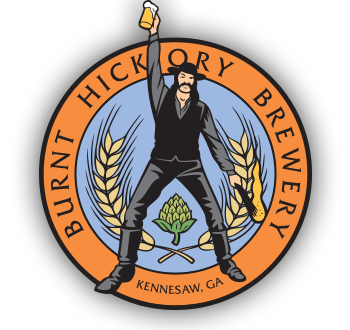 Tree House Brewing Company's Good Morning
Brewed with Monson's own Maxwell Road Maple Grade A Dark Amber Maple syrup, Good Morning pours pitch black in the glass with a creamy mousse-like head. The bubbles give way to aromas of rich milk chocolate, cocoa powder, and dark amber maple syrup. The flavor starts as a blast of milk chocolate, sweet maple syrup, and rich fresh coffee as deeper complexities are uncovered as it warms. The crew here at Tree House tastes "chocolate covered maple candy", "vanilla", "chocolate cake", "brown sugar", and "fresh roasted coffee". A super decadent treat, Good Morning begs to be shared and contemplated!
vs
Burnt Hickory Brewing Burial Truce
Burnt Hickory doesn't have anything about this beer on its site, but BobZillaBrew says "The base beer Kolb's Farm Russian imperial stout is already awe[s]ome beer. The base beer has notes of coffee and chocolate from the malt that are very prominent. This beer actually has two different coffees, cocoa nibs, ancho Chile, habanero, vanilla, and a few other goodies blended in. Mind blowingly good. Absolutely put it right there with Mexican cake, Hunapu, or any other great spiced Imperial Stout.
---
Strong Ale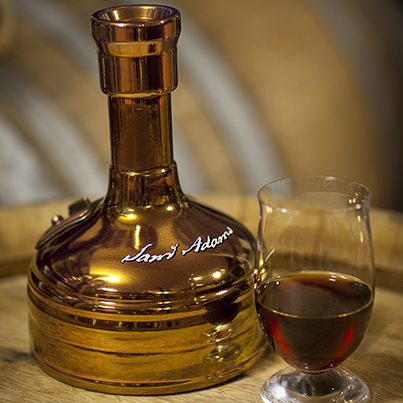 Samuel Adams Utopias
If you're a fan of vintage ports, fine Cognac or aged Sherry, this beer is right up your alley. This year's brew is flavorful and slightly fruity, with a subtle sweetness and a deep rich malty smoothness, yet still light on the palate. Carefully timed brewing and blending was key to this year's Utopias. Some of the batches we blended had been aged up to 22 years in a variety of barrels in our Boston Brewery. This process adds flavors like nutty oak, toffee, honey notes, fig, chocolate, raisin, vanilla, & spice to the beer.The 2015 blend was aged in single-use bourbon casks from the award-winning Buffalo Trace Distillery. A portion was also aged in hand-selected finishing barrels which bring out notes of wood, molasses, tobacco, and spice. We also used Madeira, Carcavelos, Cognac, and Armagnac barrels, which gave this brew dark fruit aromas.
vs.
Wild Heaven Craft Beers Invocation
We brew our Strong Golden Ale all-grain, giving it a deep and complex taste. Belgian aromatic malts add hints of dried fruit, while generous Noble and West Coast hops deliver an earthy spiciness. It finishes semi-dry with lingering tropical fruits and spicy notes from Belgian yeast. Suggested food pairings: Roasted chicken, grilled pork chops, salmon, Portobello mushrooms, Gouda or Gruyere cheese.
---
Porter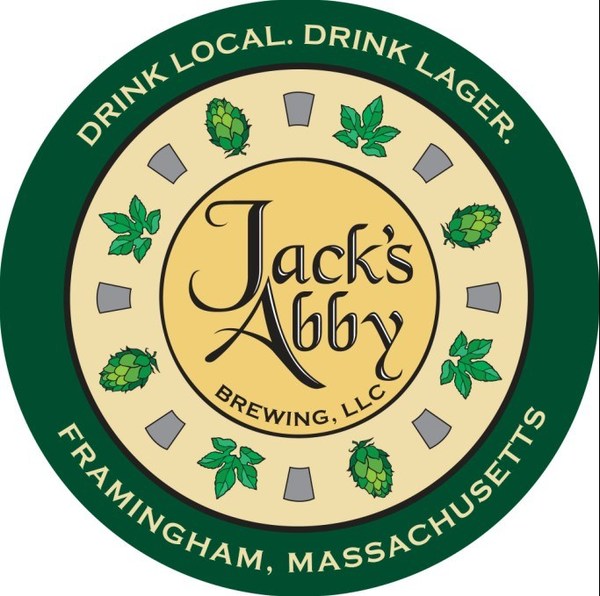 Jack's Abby Brewing Cocoa-Nut Barrel Aged Framinghammer
Big, bold, black, and aged in bourbon barrels with coconut and cocoa nibs. The lengthy conditioning period in the barrels creates a silky smooth chocolatey mouth feel enhanced by the use of oats and brown sugar. Noticeable sweetness gets balanced by roasted malt and hop bitterness. Additional flavors include bourbon, vanilla, and oak.
vs
Burnt Hickory Brewery Courageous Conductor
The General , steam engine extraordinaire, was hi jacked by Union spies. It took it?s conductor William Fuller to chase them down and bring the train home. Our tribute to his bravery and balls, is a "courageous" take on the fruit porter. Raspberry. Cherry. Vanilla. This chocolate hero will chase you down too!
---
Barleywine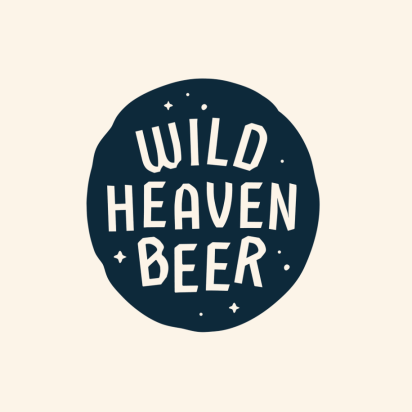 Cambridge Brewing Company Blunderbuss Barleywine
Barleywines are generally the strongest style of ale, with an alcohol content to rival most wines. In fact, it is this high alcohol content coupled with extensive aging which contributes to the very complex nature of our Blunderbuss. A beverage such as this is meant to be savored and appreciated much like a fine brandy or cognac, or, in the world of wine, a fortified sherry or vintage port. (But a barleywine is all beer!)
vs.
Wild Heaven Craft Beers Civilization
Civilization is an English-style barley wine made resplendent with the addition of dried Prussian lemons, tart cherries, cranberries and cocoa nibs. Dark fruit flavor abounds with roasted goodness in each sip with hints of melon and tropical aromas. A long, lingering finish evokes fresh bread and mellow pit fruit. Suggested food pairings: Game, dessert, chocolate, candied fruits.
---