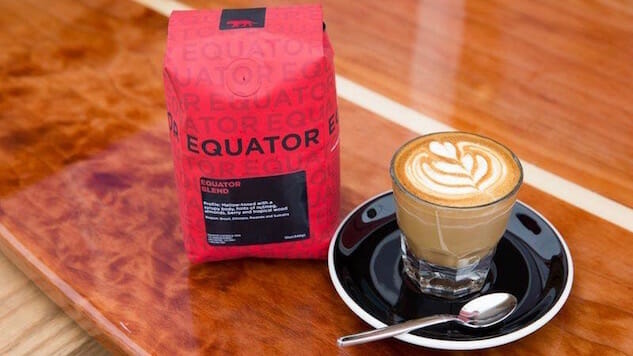 San Rafael, California-based coffee roaster Equator Coffees & Teas has five cafes in the Bay Area and a national reputation for exceptional coffees. With the philosophy that, "every cup of coffee yearns to tell a story," Equator finds the right mixture of region, climate, altitude, soil, and production method to bring out a wide range of flavors.
Started in 1995, this sustainability-focused company was named the 2016 Small Business of the Year by the U.S. Small Business Administration. Over the years, Equator has built strong relationships with coffee producers, providing incentives and micro-loans to help farmers innovate. The result is a rotating selection of some of the best beans from Latin America and Africa.
Here are five coffees from Equator's stellar line-up.
Panama Elida – Green Tip – Gesha Natural
I have now tasted the holy grail of coffees: the elusive gesha! This beautiful, delicate gem lives up to its $90/lb. hype. The flavor has complex layers. It's sweet and vibrant with notes of strawberry, passion fruit, jasmine, and rose. Grown in the Alto Quiel, Boquete, region of Panama, the carefully cultivated beans smell like fresh strawberry jam in the bag.
I brewed the sample with a Chemex (weighing, measuring, and timing the process). While it was brewing, the coffee smelled like melting chocolate and then strawberries again in the cup. Magical! Equator's gesha coffees are only available on rare occasions. Keep an eye out and pounce.
---
Costa Rica – Finca Genesis
This delightful coffee from Costa Rica's Lourdes de Naranjo region smells like vanilla and cinnamon and tastes like a spicy combo of plum, vanilla, brown sugar, and a hint of chocolate. This lot was "white honey" processed, which means that some of the mucilage was left to dry on the bean to create a more textured flavor. It's sweet, mild, and a little bit tangy. The Finca Genesis is perfect for a morning cup (pour over or drip) or an afternoon coffee break.
---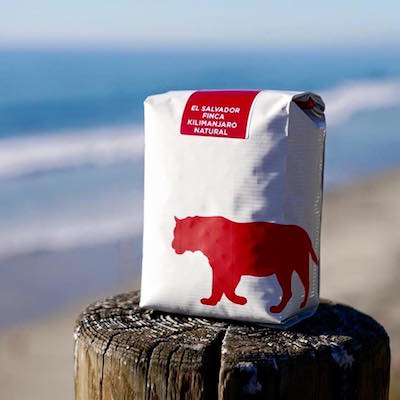 Ethiopia – Sidama Ardi
This rich and robust coffee is great for getting your day off to a bold start. For lovers of strong, dark coffee this is good choice. Grown in Southern Ethiopia at an elevation of 5,800ft, this coffee boasts flavors of dark chocolate, vanilla, and raspberry. Perfect for pairing with a chocolate croissant or a raspberry or cherry Danish.
---
Kenya Gitigi
Another full-flavored coffee, this one is grown in Kenya's Kiambu County and has tasting notes of plum, papaya, and nutmeg, according to the description. I taste brown sugar and tarty fruitiness. This is an all-around solid coffee.
---
El Salvador – Los Pirineos Bourbon
This bright, sweet and fruity coffee comes from the Berlín and Usulután Department regions of El Salvador. Flavors of nuts, cherry, and honey round out this coffee, which is just right for a morning cup. Not many companies are selling coffees from El Salvador in large quantities, but that will soon change. If you haven't tried it, here's a one to taste.
---