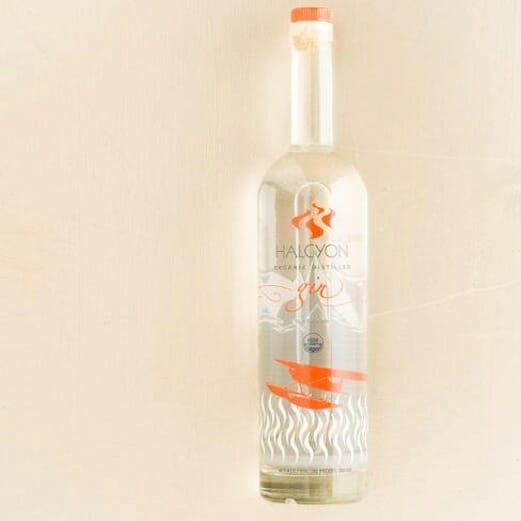 As its name suggests, the Everett, Washington-based Bluewater Organic Distillery is dedicated to using only organic ingredients in their gin and vodka. Developed after five years of trial and error, their Halcyon Organic Gin is brewed in small batches in hand-hammered copper kettles, which the distillery claims give the gin "an uncommon smoothness."
I don't know the science behind these claims, but I can tell you this: Halcyon is smooth as hell.
Drinking it neat, Halcyon starts with a strong juniper note, followed by a soft citrus that takes over at the end of the sip. There's a moderate heat from the alcohol throughout, but it never overwhelms the juniper and citrus flavors. Mix Halcyon into a cocktail, and that heat begins to shine.
Many gins tend to sit in the driver's seat of every cocktail, but Halcyon is comfortable riding shotgun. In various cocktails and martini combinations, the gin's dry bite was present, but it served to emphasize each of the mixed drink's components, rather than overshadow them.
Bonus: Bluewater Distilling is a supporter of 1% for the Planet, meaning that they pledge 1% of their sales for the preservation and restoration of the environment. So the more you drink, the better it'll be for the environment. Right?
Distillery: Bluewater Organic Distilling
City: Everett, Washington
Components: Blend of orange, juniper, lemon, coriander, angelica root, orris root, licorice root, and cassia bark, organic wheat.
ABV: 46%