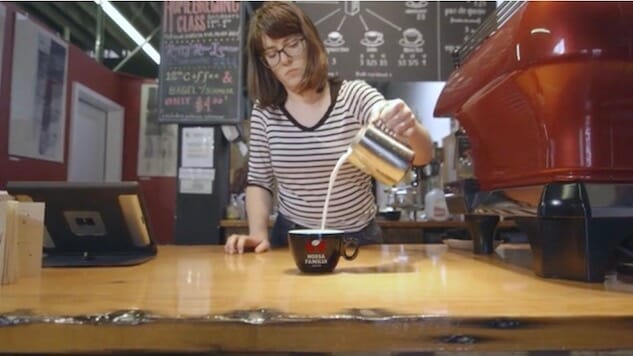 Portland, Oregon-based roaster Nossa Familia, whose name means "our family" in Portuguese, has coffee-producing roots in Brazil that date back for more than a century. A lot of companies talk about relationship-driven coffee but Nossa Familia takes the practice to heart. The company's Family Line of Brazilian coffees are named after the founder's family members with blends created to reflect the namesake's personality.
They also source coffee through relationships with farmers and friends in Cameroon, Ecuador, Guatemala, Nicaragua, and Peru who focus on sustainable practices. Each coffee comes with its own story detailing the harvesting, milling and bagging process, and producer relationship.
Guatemala Geisha – Finca San Jerónimo Miramar
This Gesha from Guatemala has a sweet candied citrus fruit flavor. I detected hints of roasted orange, malt candy, and nutmeg, but the description lists notes of bergamot, clover honey, jasmine, and cascara. Either way, the taste is sweet without being too delicate. It has some weight to it. This coffee is perfect for manual brewing and taking your time enjoying the experience. It's grown on the Bressani Family farm where the producer is described as a friend of the family.
---
Medium Full Cycle
This is Nossa Familia's signature blend, which includes Brazilian and Guatemalan beans. Full-body flavor without too much sweetness or bitterness with a warm, nutty flavor and chocolate aroma. The blend is designed to be used for drip or espresso and it makes a strong, weighty espresso shot. Part of the coffee's sales will benefit local community cycling organizations.
---
Brazil Fazenda Recreio Seletivo Natural
Mild and sweet, I taste brown sugar and notes of raspberry. It's great for a morning cup or drinking on the go. I really prefer this coffee as an espresso shot because I think more of the flavors come forward when I tried it this way. Fresh from the Fazenda Recreio farm in Brazil's São Sebastião da Grama region (at an altitude of 1,135 meters), the Brazilian Bourbon varietal was handpicked from the vine. The producer, Diogo Dias, is a cousin.
---
Augusta's Organic Breakfast
This is a breakfast coffee that you can enjoy all day. Great when brewed with a French Press, it's easy to drink with no harsh bitter flavors or cloying sweetness. I don't like overwhelmingly nutty coffee flavors and this provides a good balance with notes of walnut, toast, and a bit of a smoky flavor. Named for Grandmother Augusta. The beans are from Peru.
---
Kenya – Oreti Estate
This is a clean, flavorful coffee with a smooth flavor that is even without being bland. The tasting notes describe sweet tomato, grapefruit, orange rind, and caramelized pineapple but I just get an overall fruity crisp flavor. Good for a morning cup and an afternoon jolt. Produced in Kenya by a new Nossa Familia family friend.
---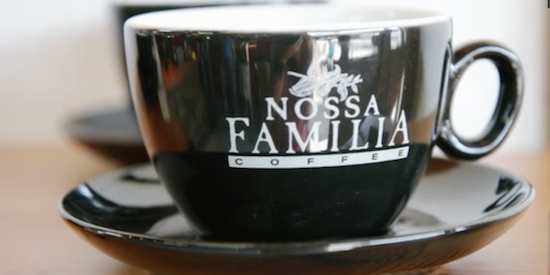 You can visit the Nossa Espresso Bar in Portland (811 NW 13th Ave), take a coffee education class, tour their roasting facility, or order a couple bags for home.