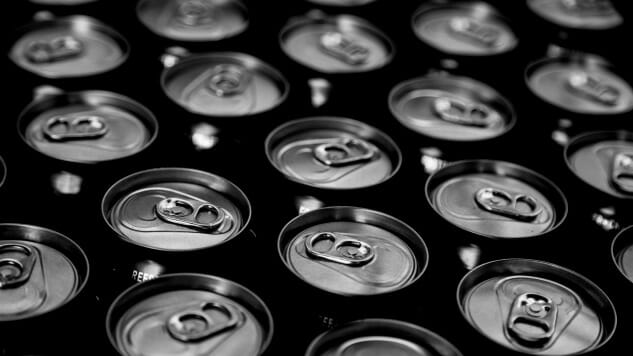 When it comes to beer, there are a ton of choices out there, with more being added everyday. This year we're rounding up some of our fave new finds each month. Some of the brews we did full reviews on, while others are just special gems we found on tap while we were out and about that we think you should know about.
Check out our favorite beers from May here.
By no means a comprehensive list of everything new that came out in June (we can only drink so much!), here are some of our favorites that we'd recommend you grabbing a pint of while you're out with friends, or picking up a few bottles of at your local bottle shop.
Discover something new this month that you absolutely love? Be sure to tell us about it in the comments!
---
Lagunitas Lucky 13
Style: Imperial Red Ale
ABV: 8.8%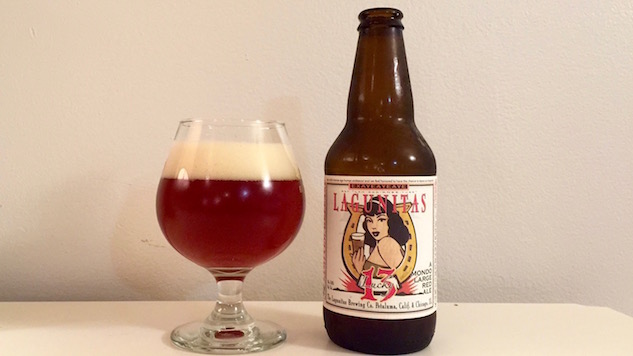 Lagunitas does what Lagunitas is known to do with this one and creates a big, bold beer that delivers plenty of flavor, style be damned. Lucky 13 is packed with kilned malts, loaded with large doses of Yakima hops, and comes in at a meaty 8.8% ABV. In short, this isn't a red that gets lost in the shuffle. Lucky 13 is surprisingly rich and has some enticing sweet notes. The first sip actually delivers a ton of milk chocolate, which got lost as we dug deeper into the beer and waves of biscuits and crackers took over.
---
Magnolia Brewing Jubilee Pal Ale
Style:Pale Ale
ABV: 4.7%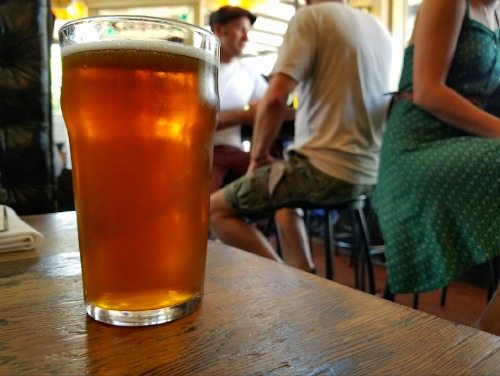 Magnolia brews its Jubilee Pale Ale each year for the Haight Street Festival, an annual street fair in the iconic Haight-Ashbury neighborhood in San Francisco where the brewery is located. Magnolia has been brewing the beer for the festival since 1998. It only brews a seven-barrel batch of the single-hop pale, which means there's not a ton of its cascade goodness to go around. To score a pint, you have to hit up one of Magnolia's two SF locations, or one of the few bars on Haight Street where it distributes kegs for the festival.
---
Sierra Nevada Stout of the Union
Style: Robust Stout
ABV: 7.3%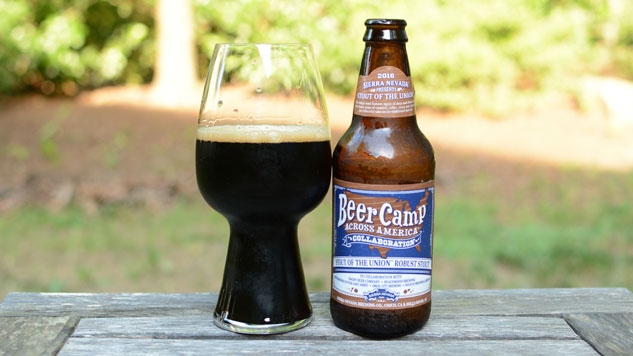 This month we tasted through Sierra Nevada's entire 2016 Beer Camp Sampler Pack. All six beers in the pack are definitely worth a try, but Stout of the Union, the Southwest's contribution to this year's 12-pack was one of our faves. Robust is certainly an accurate description of this beer. It drinks like a higher ABV stout to me, mostly due to its silky smooth creamy body. There's plenty of roast and maltiness here, with a good amount of bitter chocolate flavor as well.
---
Maui Brewing Imperial Coconut Porter
Style: Porter
ABV: 6.0%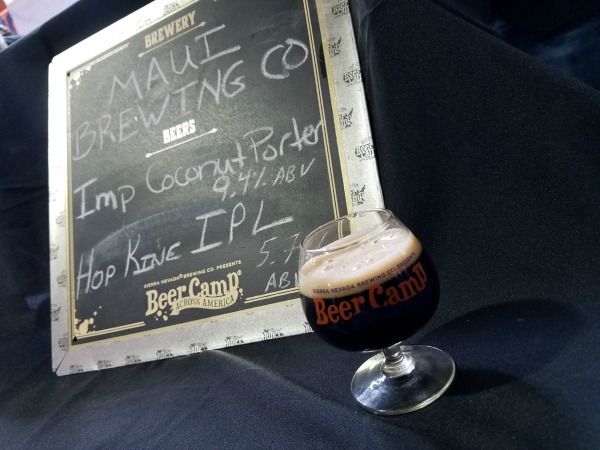 We had Maui Brewing's Coconut Porter at Sierra Nevada's Beer Camp this month. Mocha and toasted coconut make this the perfect dessert beer, and one we found ourselves coming back to over and over again.
---
Dry Dock Sour Apricot
Style: American Fruited Sour
ABV: 5%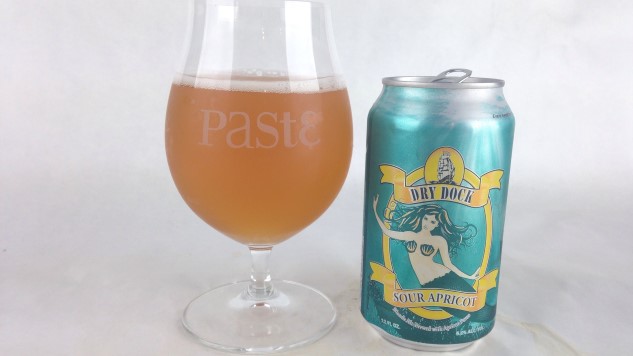 This is a pretty delightful, sessionable sour that would surely appeal to the masses, and proof that not every fruited sour needs to be a huge production like one of Wicked Weed's Angel series. Here, the peach pit-like note lingering after each sip is simply an invitation to come back for more, and maybe reach for another.
---
Mad Tree Joon
Style: Barrel-aged Kolsch
ABV: 4.7%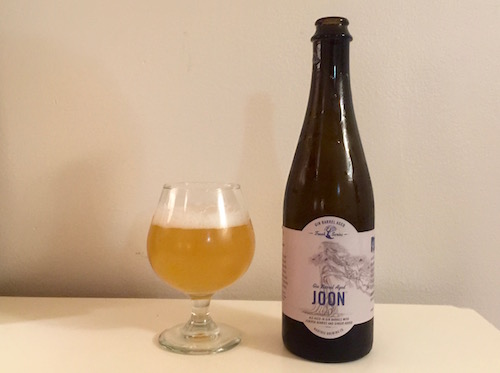 If Shade is a light take on a traditional beer, then Joon is straight up experimentation gone right. Part of MadTree's limited Trunk Series, Joon is a Kolsch aged in used gin barrels with juniper berries and ginger. The beer pours a hazy, light straw with a puffy head and has that floral, herbal gin nose. The mouthfeel is light and effervescent, just a little heavier than champagne, and disappears on your tongue in a wave of bubbles.
---
Allagash Little Brett
Style: American Wild Ale
ABV: 4.8%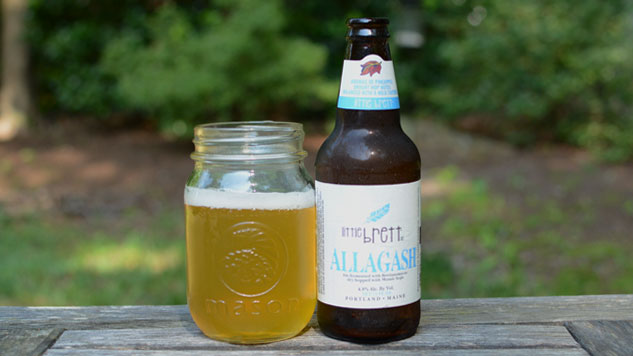 If you're looking for a fresh take on what a low-ABV beer can be this summer, you'll want to give this a shot. The complexity will pair well with grilled meats and veggies and the body is super light and drinkable as the temperature climbs. Try something new this year as you head out on the porch or down to the water for some R&R, starting with this beer.
---
Big Boss Monkey Bizz-Ness
Style: Farmhouse
ABV: 9%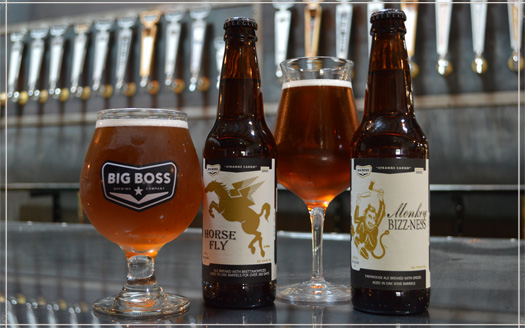 North Carolina's Big Boss Brewing recently released a few new brews as part of its Strange Cargo Series. One of our faves from the group is Monkey Bizz-Ness, an outstanding farmhouse ale brewed with spices and aged in oak wine barrels. Monkey Bizz-Ness has been the core of the seasonal line up at Big Boss since the earliest days of the brewery; however, this is the first time a barrel-aged version has been available. The Strange Cargo series includes limited-release bourbon, wine, tequila and brandy barrel-aged beers.
---
Urban Chestnut Stammtisch
Style: Pilsner
ABV: 5.4%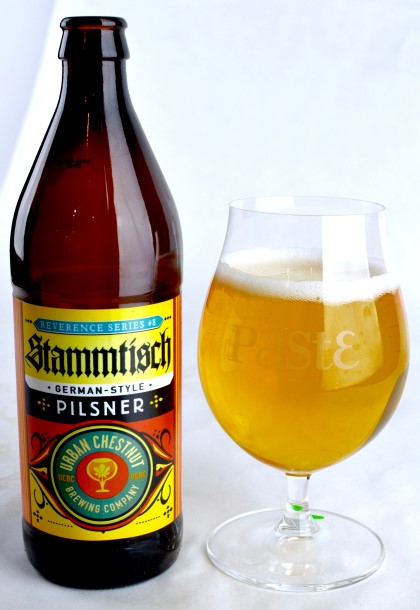 Urban Chestnut Stammtisch won our side-by-side Pilsner tasting this month. What this brewery manages to do on the regular is wring unique flavor out of ingredients that literally everyone uses. What are they doing to get this kind of perfectly balanced bready, grainy flavor profile out of simple pilsner malt? I have no idea, but there's a degree of malt complexity in most of their German beer styles that makes those beers pop. In Stammtisch, that maltiness is balanced by wonderfully floral, perfumey, evocative hops that dominate the nose before slowly ceding to malt on the palate. It's an extremely clean, crisp German pilsner that strikes the ideal balance between drinkability and character—a hoppy beer that would never overwhelm the palate of a hop-averse drinker, and provides a little bit of something for everyone. It's just a delicious pilsner.
---
Summit 30th Annversary Keller Pils
Style: Pilsner
ABV: 5.1%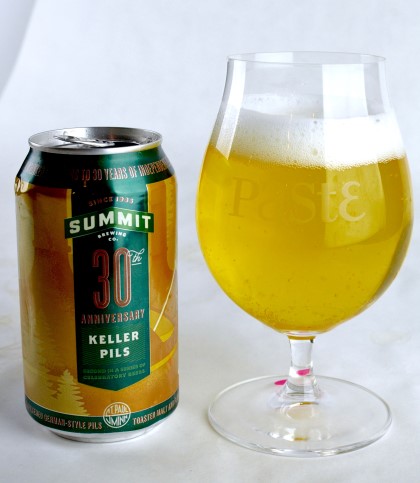 Summit's 30th Anniversary Keller Pils came in second in our blind tasting of 62 Pilsners, but definitely deserves a mention in this post. Summit easily wins the award for biggest surprise of this particular tasting. They were the only brewery to enter more than one pils, because apparently they knew something we didn't—that they're cranking out some seriously underrated lagers. This just feels like one that a lot of thought went into, which would make sense for a nontraditional anniversary brew. It's complex in every area that we want to see complexity—clean maltiness with bready and toasted notes, coupled with floral and distinctly lemony citrus hops, in excellent balance.
---
Emily is Paste's Assistant Drink Editor, and currently contemplating successful ways to line the walls of her apartment in these beer. You can follow her progress in real time on Twitter @Emily.