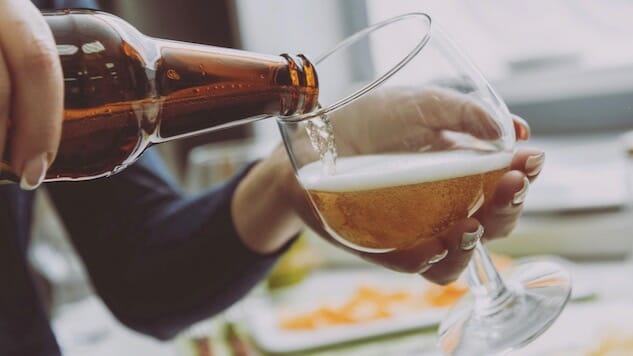 I've attended the last two iterations of The Festival, a traveling beer trade show orchestrated by the, uh, mercurial folks over at Shelton Brothers Imports. It truly is one of the most competently run, well-curated festivals of its type; all the brewers themselves are on hand to pour and discuss the beers, the space is thoughtfully laid out, and the location is chosen with the potential for local tangential beer events to pop up.
The beers on offer at The Festival are posted beforehand, but there's always an air of unpredictability: last year, Arizona Wilderness was offering on-the-down-low samples of their Fantome collaboration; the year before that, I somehow found myself in a line for the Cycle/3 Sons imperial stout that kicked in about 15 minutes. But beer geeks gonna beer geek and, without fail, the busiest lines of every session were at Cantillon, Grimm Artisan Ales, and Side Project. All of which are phenomenal, god-tier breweries, and worth your precious time. But that's just the beginning of great beers we found at this year's iteration of The Festival. Here are 10 breweries we fell in love with this year.
Foreign Breweries
Brasserie Dunham – Canada

Dunham very quietly released one of last year's standout beers in Tropicale, a 100% brett-fermented IPA with guava, mango, tangerine, and passionfruit, plus an additional dry-hopping of Citra and Mosaic. It sounds like a grab-bag of neckbeard hashtags, but it's a stupidly streamlined, balanced effort. Streamlined, balanced: that is Dunham in a nutshell. Saison du Pinnacle is the cleanest old-world saison this side of Saison DuPont, expertly straddling that line between complexity and drinkability; Ping Pong Wizard, a grisette, is as sharp a thirst-quencher as you'll find, and you can probably just walk right up to their table and grab infinite pours of it.
---
Fyne Ales – Scotland
Lest you think Brewdog cornered the craft beer market in Scotland—hi, here's Fyne Ales. Hailing from Cairndow, Argyll, they've adopted a much more tempered, deliberate approach to brewing than their Aberdeenshire brethren. Yeah, okay, they once put out a killer imperial stout aged in grappa barrels, but let's not hold that against them. These guys specialize in well-attenuated beers whose simplicity belies their finesse. Jarl, a 3.8% ABV hoppy blonde ale, is so refreshing as to be Camelbak-worthy.
---
Pohjala – Estonia

Estonia? Estonia. Speaking as a beer buyer with 24-hour access to the Shelton Brothers catalogue, Pohjala's stateside presence is positively ghostlike. Where Mikkeller, To Ol, and Siren typically feature anywhere from a dozen to fifty different products, Pohjala's selections are comparatively scant. But what they lack in quantity…well, you know. Their core range boasts a few usual suspects: a session IPA, a porter, yadda yadda yawn. But man oh man—these dudes just walked off a cliff, and they're still falling. Their deeper cuts feature cognac barrel-aged Baltic porters, Islay barrel-aged Scotch ales, rye-heavy strong ales, a white IPA aged in tequila barrels, a barleywine aged in port and cognac barrels, etc. Pohjala may garner some fanfare for being so far-flung, but the world-class quality of their beer justifies greater frenzy.
---
Thiriez – France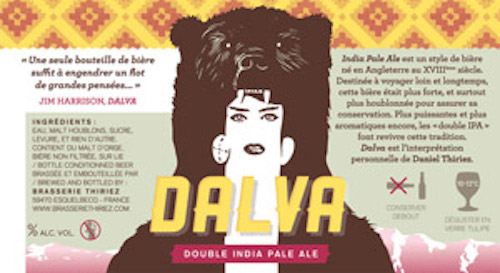 Look, I love Madeira barrel-aged pastry stouts as much as the next guy who has just the dumbest priorities in life. But I'm getting a little older and, sooner or later, my liver isn't going to be able to process the beer equivalent of two dozen Pop Rocks Oreos. Enter Thiriez. This small farmhouse brewery in northern France produces several riffs on the saison style, from the hoppy, full-bodied table beer Extra to the maltier, walnut-honey party that is their simply named Amber. Any Thiriez beer serves quite well as a palate cleanser, but take my advice and spend a few minutes savoring.
---
Trois Dames – Switzerland

Trois Dames, located literally in the Swiss Alps, is one of the best breweries you've never paid any attention to. Which is ridiculous; if Hill Farmstead or Casey released the exact same beers, the lines would reach into the next time zone. Late last year, they put out a foedre-fermented grisette that blew me out of the water; Saison Framboise is a jammy, oaky delight; Foret Noire, a dark sour ale with cherries, is Black Forest cake in a glass. And let's not even talk about Saison Vieille; this funky, fruity, sherry cask-aged sour ale is the best thing I've tasted all year.
---
Domestic
Bagby Beer – California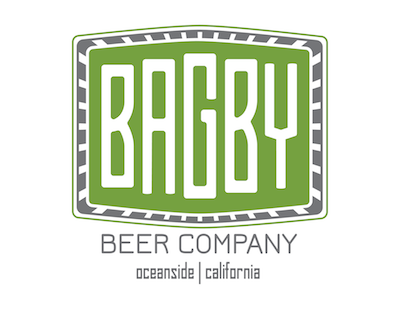 Jeff Bagby is a borderline legend in the San Diego area. One of many Port Brewing alumni to make his own way afterward, Bagby adheres to a BJCP-inspired portfolio of beers. That is, if you want a flight containing a god-tier IPA, brown ale, cream ale, and lager, he's got you covered. His work epitomizes what I believe is one of the craft beer world's slow-burning trends: the return to simplicity through the pursuit of perfection.
---
Blackberry Farm – Tennessee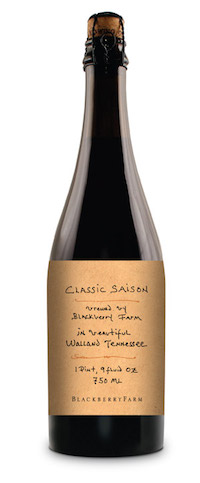 Jesus, what a random occurrence Blackberry Farm seemed to be when they first popped up on my radar. The Farm itself is a luxury resort in Tennessee, with almost too-precious farm-to-table food and a winery to boot. When they established a brewery a few years ago, it initially smacked of flippant publicity. But oh…oh, how wrong that is. Someone at the Farm certainly knows what the hell they're doing, because this place is producing some of the finest, most pristine farmhouse ales in the country. Their flagship Saison is clean, bready, and crisp; their brettanomyces series is soft, funky, divine. They even just released an IPA, and I have a keg in the basement of our bar right now. I have no reason to think it's not exceptional.
---
Jolly Pumpkin – Michigan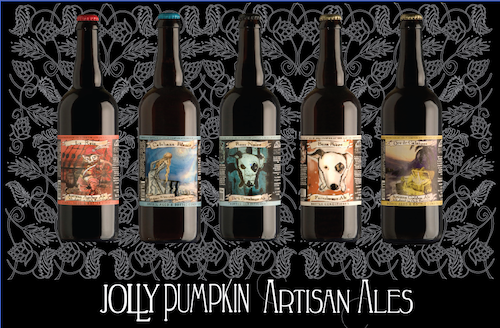 Ron Jeffries' Jolly Pumpkin has enjoyed a strange arc of success since its inception years ago. Though they now boast four locations across Michigan, the fact that Jolly Pumpkin was far ahead of the game where oak fermentation and wild ales were concerned, that mode of forward thinking landed them in a holding pattern, a status of ubiquity that engenders invisibility.
It's a strange state of affairs for a brewery that produces such consistently high-quality beers. For about a month straight, you could just walk into a store and grab several bottles of La Roja du Kriek; that base beer is world-class all on its own. Even their core lineup—the bready, sessionable Bam Biere, the oaky sour golden Oro de Calabaza among them—justifies a hushed tone.
---
Oxbow – Maine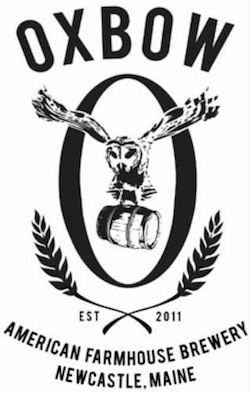 Besides being the namesake of one of the greatest avant garde rock bands of all time, Oxbow happens to also make exceptional riffs on farmhouse ales, bieres de garde, and wild ales. I visited their Portland barrel house and tap room on a cold, wet December night a couple of years ago, and it was the best, lowest-key beer experience of my short stay in Maine. Their endless variations on the saison game sated both my cynical palate and those of the open-minded family members I'd dragged along with me. Their Saison Noel, the closest American approximation of Fantome Noel, is a criminally, perpetually, underrated gem.
---
Stillwater – Maryland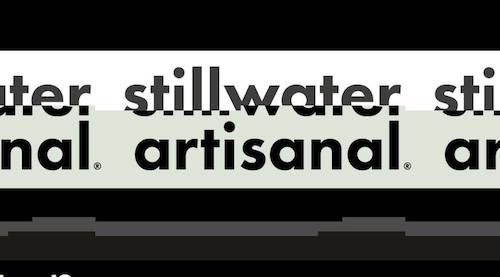 Man, where to begin with Stillwater? The brainchild of former DJ and current gypsy brewer Brian Strumke, the Stillwater brand is currently emblazoned across the label art of some dozens of cans, bottles, and tap handles. The first few offerings were no doubt exceptional, but these off-kilter farmhouse musk-bombs were a tough sell on basic American palates.
Fast-forward a few years, and Stillwater is killing it. Strumke has grown wise to the market, refining his flagship offerings like Stateside Saison and Cellar Door to appeal both aesthetically—tallboy cans—and gastronomically to a wider array of consumers. To boot, his newer projects have been nothing short of stunning: Extra Dry, a session saison hopped with Hallertau Blanc and brewed with sake rice; Shoegaze, a juicy, farmhouse-inspired pale ale; On Fleek, a truly irresponsible imperial stout. After nearly a decade on the grind, Strumke is finally hitting his stride; I suggest you pay attention.
---