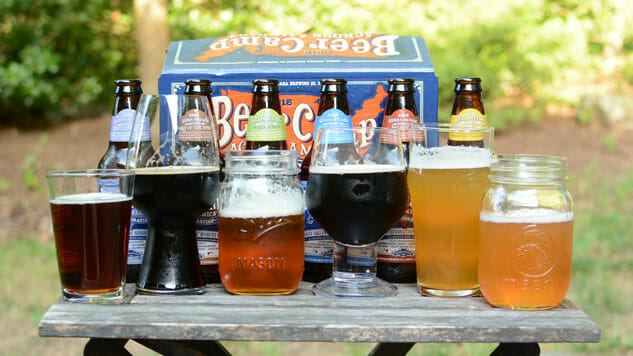 Following last year's 12-Pack brewstravaganza, Sierra Nevada is back again with a sampling of beers brewed with a number of other folks from around the country. Instead of making 12 different collaborative beers this time, the brewery grouped different outfits from six different regions in the US to create a half-dozen beverages. Yes, that means there's two of each in the box. Some of the hottest names in craft beer were along for the ride this time around, including Trillium, Creature Comforts, Wicked Weed and Smog City — just to name a few. And, of course, Sierra Nevada had a hand in making each one, too.
While the number of different beers may be less this year, the quality certainly is not. There were a few of last year's brews I didn't really care for, and others I really liked. For the 2016 pack, I can honestly say I enjoyed them all. There wasn't a miss in the whole box for me. Sure, there were some I felt more strongly about than others, but switching up the approach to the sampler pack did wonders for the overall quality as far as I'm concerned.
If you're looking to try them yourself, you can still find the Beer Camp pack on shelves where Sierra Nevada is sold, but you'll want to act quickly. If you're into rankings, the beers are listed from least favorite to the one I liked the most. Half the fun of this was tasting through them all though, so I invite you to do the same, and in one sitting (with some friends) if you can. So, without further delay, let's head to Beer Camp.
---
West Latitude (NorCal)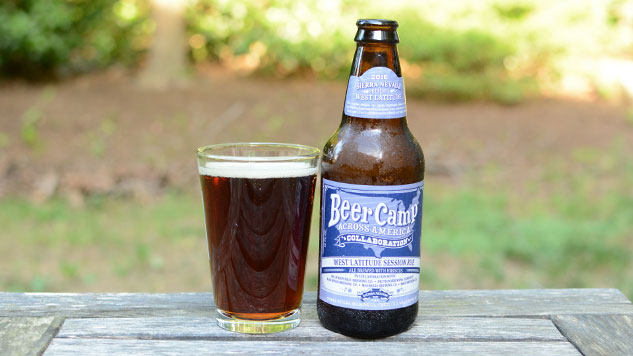 Style: Session Rye
ABV: 5.5%
Notes: Fruit hops and hibiscus flowers.
Breweries: Bear Republic Brewing Company, Faction Brewing Company, Mad River Brewing Company, Magnolia Brewing Company, Maui Brewing Company
If you're a fan of rye beers, or even rye whiskey, you'll want to start here. There's a solid dose of spicy rye in a brew that's not too heavy thanks to the lower ABV and fairly subtle maltiness. The beer even kind of looks like a whiskey, though it definitely drinks much easier.
---
Stout of the Union (Southwest)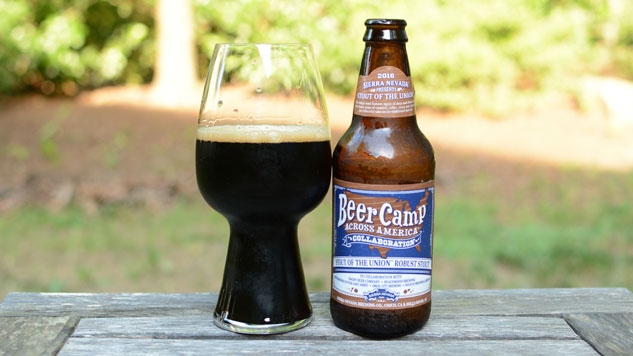 Style: Robust Stout
ABV: 7.3%
Notes: Straightforward roasty stout.
Breweries: Bagby Beer Company, Beachwood Brewing, The Lost Abbey, Smog City Brewing Company, Societe Brewing Company
Robust is certainly an accurate description of this beer. It drinks like a higher ABV stout to me, mostly due to its silky smooth creamy body. There's plenty of roast and maltiness here, with a good amount of bitter chocolate flavor as well. No special additions in terms of ingredients, but that doesn't mean this isn't a solid member of the group. I'd save this one for after dinner, though.
---
Moxee-Moron (Pacific Northwest & Rockies)
Style: Imperial Session IPA
ABV: 7.5%
Notes: A tribute to the Pacific Northwest's "hop bomb heritage."
Breweries: Bale Breaker Brewing Company, Barley Brown's Beer, Black Raven Brewing Company, Melvin Brewing, Odell Brewing Company
A heavy dose of hops is what you'll get with this entry in the pack, but I found it to be a little smoother than a typical West Coast-style IPA. It's not overly bitter or malty, the latter of which has plagued more than a few recent IPA releases I've come across. I found this to be rather standard compared to other beers in the group, but the quality overall is great across the board. Standard here still means it's a damn good beverage.
---
Family Values (Midwest)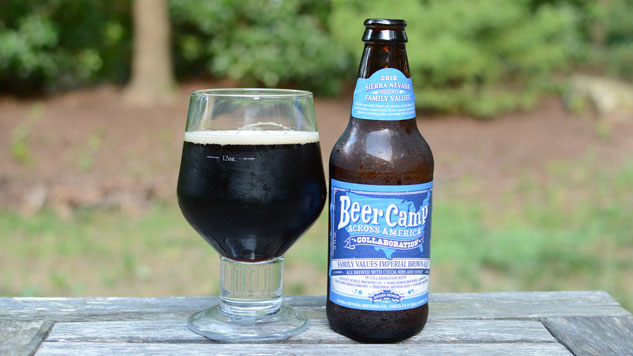 Style: Imperial Brown Ale
ABV: 8.5%
Notes: Minnesota wild rice, Indiana honey, Missouri oats, Michigan hops, Illinois cocoa nibs and Sierra Nevada's own estate-grown malt.
Breweries: August Schell Brewing Company, Dark Horse Brewing Company, Half Acre Brewing Company, Perennial Artisan Ales, Sun King Brewing
This Imperial Brown is another dessert option, in my opinion. Honey and chocolate sweetness dominate the nose, but the beer itself isn't overly sweet. There's a creaminess to the body like I noticed with the Robust Stout that makes this a very enjoyable brew. It's a smidge higher in the ABV department than your standard brown, which also lends itself to a nice after dinner option.
---
Pat-Rye-Ot (Northeast & Mid-Atlantic)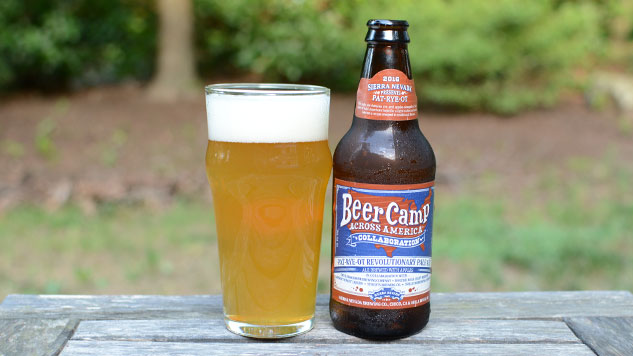 Style: Pale Ale
ABV: 5.6%
Notes: Uses rye and apple cider for the "revolutionary" bit (Pat-Rye-Ot = Patriot, by the way), honoring some of the first ingredients used by American breweries in colonial times.
Breweries: Devils Backbone Brewing Company, Dogfish Head Craft Brewery, Stoudts Brewing Company, Trillium Brewing Company
Here's my runner-up. Rye is back in this Pale Ale alongside Delaware and Vermont apple cider. The combination of fruity sweetness and rye spice really struck a chord with me, as this beer is an interesting take on the Pale Ale style. If Sierra Nevada brings any of these back, this is one that would certainly get my vote.
---
Sweet Sunny South (Southeast)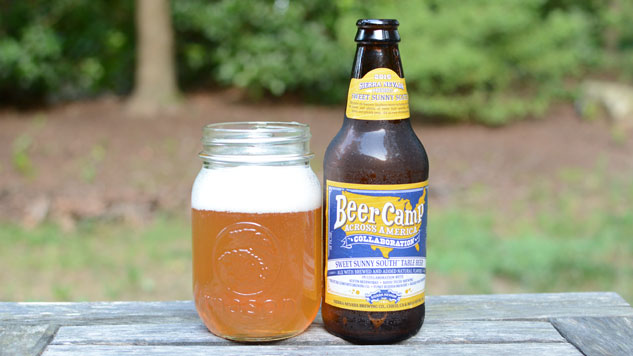 Style: Table Beer
ABV: 4.9%
Notes: Southern flavors of tea, grits, honeysuckle, peaches, papaya, guava and prickly pear.
Breweries: Austin Beerworks, Bayou Teche Brewing, Creature Comforts brewing Company, Funky Buddha Brewery, Wicked Weed Brewing
This North Carolina-based writer might be a bit partial, but I found the Southeast breweries to have the best beer in the pack. Those Southern flavors listed above combine in a Saison-like brew that has a really pleasant, yet subtle sweetness and earthiness that's a staple of farmhouse styles. A perfect beer for a hot summer day, drinking alongside a meal or just enjoying at home. Let's just say I'm glad there were two bottles of this in the box.
---
Billy is the host of The Brewcast, a beer podcast that never records on a regular schedule. You can follow his drinking habit @beardbrews on Twitter.