Starz doesn't have the depth of original programming that HBO has, but it makes up for its relatively small roster of original shows by leaning into the genres—in other words, good, pulpy entertainment ideal for binge-watching. Binge drinking while watching may be best handled in small doses, however. Either way, we go you covered with this list.
Ash vs. Evil Dead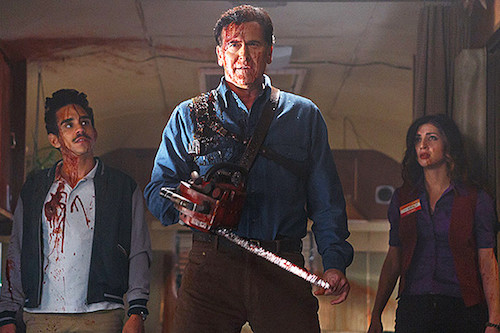 In a move that made the loyalists of Sam Ramie's Evil Dead franchise both nervous (what if they get it wrong?) and excited (what if they get it right?), Starz recently re-launched the long dormant protagonist Ash Williams and his particular way of fighting evil. The doubters have since been silenced. The show—including actor Bruce Campbell—hits the ground running and doesn't miss a beat of the oddball gross-out humor found in the original material. It's a gloriously fun half hour each Saturday night. To toast the glorious stupidity of it all, toss back a few Corpse Reviver #2s, a delectable mixture of equal parts gin, lemon juice, triple sec, and Kina Lillet, along with a dash of absinth.
---
Flesh and Bone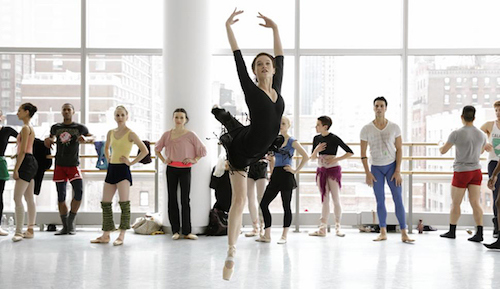 Darren Aronofsky's Black Swan proved that there was real drama in the NYC ballet scene. But this new series is no deep dive into one dancer's mutating reality. This series portrays the travails of the American Ballet Company's attempt to become the best in the world, largely on the transcendent dancing of Claire Robbins, played by Sarah Hay, provided her personal demons or the almost bi-polar actions of the group's founder don't derail her. The touch of absurd dialog and humor save it from being a maudlin affair. Naturally you should have something with very few calories. Light beer, if you like. Or just one strong vodka tonic. You might ingest 95 calories for every 1.5-ounce shot, but you'll feel its effects faster than light beer, and also avoid that bloated feeling.
---
Outlander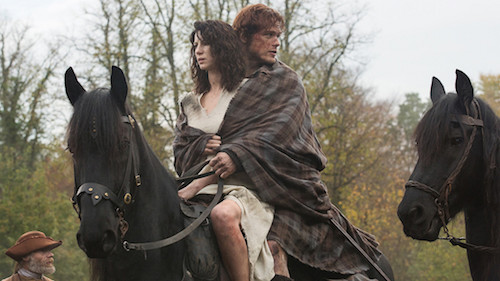 Based on the time travel Outlander series of books by Dian Gabaldon, the show transports a nurse from World War II to 17th-century Scotland. Centering the show around a female protagonist shouldn't feel revolutionary, but it is, especially in a genre typically steeped in Manic Pixie Girl types. The show has even been praised for a more femme-specific focus on depicting sex. Toast this achievement with a glass of Scotch (naturally), like a glass of Ardbeg, one of the peatiest varieties.
---
Spartacus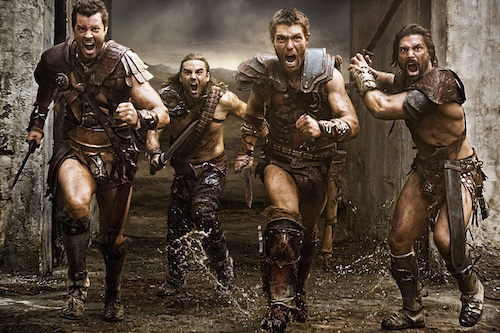 Sort of like HBO's Rome—only with A LOT more violence and sex, Spartacus had a pretty triumphant run from 2010 to 2013, and was able to survive (and honor) the untimely death of its lead Andy Whitfield. Much of the fighting sequences steal from the slow-mo/fast-mo aesthetic introduced in 300, but it still looked pretty awesome, and the things the characters do, say, and do to each other has seldom been rivaled on a cable show. Wine seems an apt companion here, something red and dense. Try to find some Agiorggitiko, a Greek red that delivers lush, velvety flavors of black cherry.
---
Party Down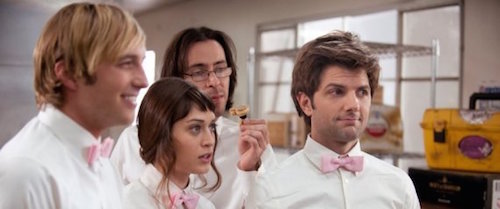 This faux-documentary-style half-hour sit-com flew under the radar for most, save for a handful of comedy geeks, but its hardly niche. In fact, it was the creative proving grounds for a number of actors who today qualify as A-listers—Adam Scott, Jane Lynch, Lizzy Caplan, and Ken Marino, just to name a few. The series follows the exploits of wanna-be actors (or, in the case of Scott's Henry Pollard, a once-successful actor) as they make ends meet working for an L.A. catering company. The comedy edges towards the absurd, but the heartfelt undercurrent, one reminiscent of the original The Office, makes it eminently binge-worthy. Go with a bottle or two of Merlot or Chardonnay, the kinds of nondescript wine that is typically poured at parties, weddings, and oddball conventions—at least until you hit episode five of the first season, where they work an adult entertainment awards after-party. Then…it's up to you.
---