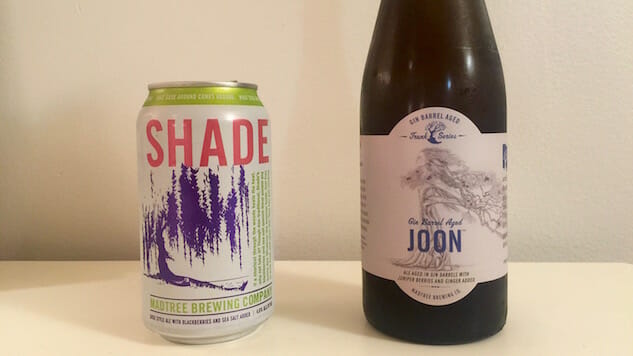 Ohio's MadTree Brewing is probably best known for their IPA, Psychopathy, a fairly intense but straightforward take on the American IPA. The brewery's other year-round offerings fall in line with that traditional approach—a session IPA, a lightly hopped Amber…Even a number of their limited and seasonal releases follow a fairly traditional trajectory—a winter seasonal with nutmeg and vanilla, a fall release with pumpkin pie spices…They're all well executed, but most don't contain many surprises. Shade and Joon, two new summer releases, are a different story altogether, adding a bit of whimsy to MadTree's lineup.
Shade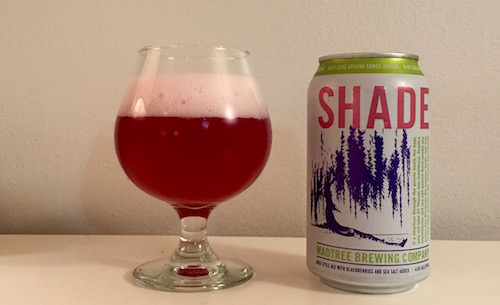 Shade is MadTree's take on the popular Gose style, but you should take the Gose label with a grain of salt. (Get it? Gose! Salt!) Instead of following the traditional souring method, which calls for a combo of yeast, Lactic Acid Bacteria and spontaneous fermentation, MadTree takes an admitted shortcut by blending six different acids to the finish beer, a move that contributes a very light sour character.
While a traditional Gose can be downright puckering, Shade plays out more like a "Gose Light." Oh, and MadTree adds sea salt and blackberries, the latter of which gives the beer its pink shade and a bit of juiciness. Typically, I don't like fruit adjuncts in Gose, but the blackberry works here, since the sour and even salty aspects of this beer are so understated. Gose purists probably aren't going to be satisfied with this light take on the style, but it should woo the pants off of the Gose-curious drinkers out there. Overall, it's an incredibly refreshing, sessionable beer—one that I could crush during the hottest days of summer.
City: Cincinnati, Ohio
Style: Gose
ABV: 4.6%
Availability: Summer, 12-ounce cans
Rating: 86
---
Joon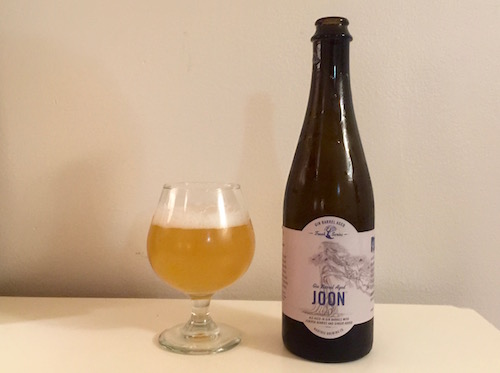 If Shade is a light take on a traditional beer, then Joon is straight up experimentation gone right. Part of MadTree's limited Trunk Series, Joon is a Kolsch aged in used gin barrels with juniper berries and ginger. The beer pours a hazy, light straw with a puffy head and has that floral, herbal gin nose. The mouthfeel is light and effervescent, just a little heavier than champagne, and disappears on your tongue in a wave of bubbles. The gin and juniper berries come through right away, and the ginger takes over at the back end of the sip. It's an interesting addition, because gin and ginger aren't exactly natural bedfellows. We're not talking about peanut butter and jelly here. And yet, you can't deny the symbiosis at play. The juniper berries add a floral element, and the ginger comes in with its spice, providing plenty of complexity and balance to the Kolsch, which is usually a straightforward beer stye. I say drink this beer at a super cold temperature, but if you do let it warm a bit, it becomes even more gin-like. In other words, if you're a gin fan, I think we've found your new favorite beer.
Style: Barrel aged kolsch
ABV: 4.7%
Availability: Limited, big and fancy bottles
Rating: 84