It's tempting to begin by saying "this has been a banner half-year for new craft beers," but the truth of the matter is that every year is now a banner year for craft beer. In an industry experiencing such rapid and continuing, exponential expansion, great beers are coming from all sides, as are unexceptional offerings. But as every small city and most small towns get themselves a brewery, the odds grow ever higher of the next great beer arising from an unknown, unexpected source. The only shame is that nobody gets to try them all.
Here, then, are 10 of the best new beers that we at Paste have had a chance to sample this year. Keep an eye out for the ones still on the shelves, and an ear alert to whenever the others will be brewed again.
And of course, leave your angry comments about how we missed your hometown brewery in the comments box below.
10. Destihl Abbey's Single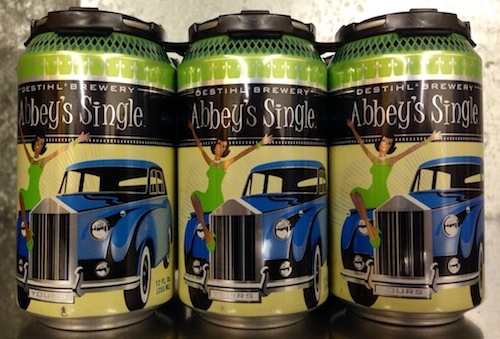 There's plenty of American breweries cranking out Belgian abbey ales of every description, but most of those are dubbels, trippels and quads. For whatever reason, the lowly "singel" has never gotten much play, and that's a shame. This beer from Bloomington, Illinois brewer Destihl (one of the first two beers to roll off their new canning line) is an argument in favor of the style, which is really the ideal sort of Belgian session ale. Light-bodied, with a nicely bready malt presence and a dash of Belgian funk and spice, it's like a monk's lawnmower beer.
9. Solemn Oath Butterfly Flashmob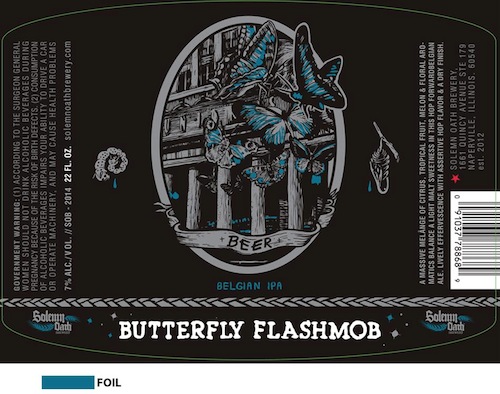 First brewed in 2012 but not widely available until earlier this year, Butterfly Flashmob is a Belgian IPA from Solemn Oath, who are making solid inroads into the "hoppy Belgian beer" market in Chicago that is often associated with the city's Haymarket Brewing Co. An assertive West Coast-style hop presence is layered on a light malt foundation and a strain of Belgian yeast that doesn't make itself felt too strongly in the funk or spice department. Rather, its fruity yeast character throws in alongside the hops to reinforce a dominant hop presence and add a blended, tropical note. Though purposefully unbalanced, this is a nuanced beer from a young brewery that seems to be coming into its own, confidently exploring new territory.
8. House Beer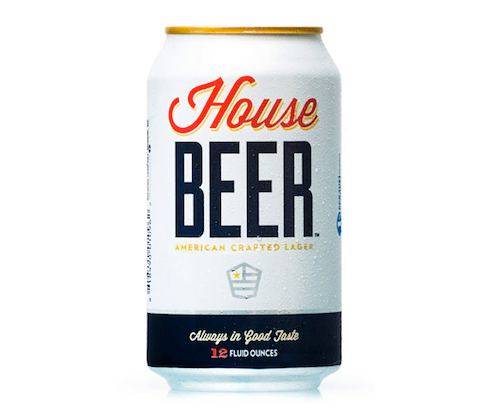 Sometimes, you just want something simple, but that's no excuse for a product not being well-made. As the craft beer market explodes, there is more of an emerging market than ever for craft brews that are legitimate "Bud/Miller/Coors replacements," and that's pretty close to what House Beer is going for. A tiny company based out of L.A., they're currently making one of the better pure "American lagers" around. There's nothing too complicated about it, but there's not supposed to be—all it needs is a pleasant, rounded malt presence, a touch more sweetness than your bone dry Budweiser and a dash of floral noble hops to realize that the "American lager" is a worthy style for craft beer pursuits. Here's hoping we see more beers like this.
7. Clown Shoes Space Cake DIPA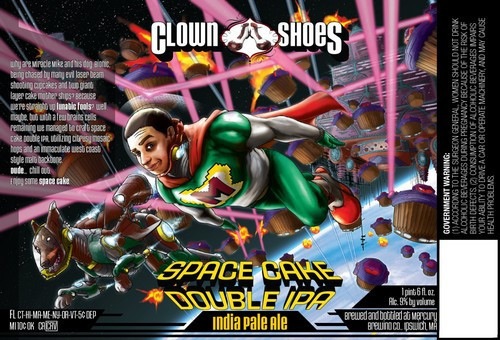 Perhaps because of their penchant for self-aggrandizing labels and ad copy, there's a contingent of people out there who don't give Clown Shoes a lot of respect. And that's a shame, because when it comes to huge IPAs and American stouts, there are few breweries doing it better these days. Space Cake is pretty much par for the course, a hugely flavorful beer that combines aromas of lemon custard, dried fruits and an unusual strawberry note with massive hop and caramel-heavy malt flavors. It's a big, brash DIPA with a substantial malt and alcohol presence to back up the hops, what some beer geeks would refer to as the ill-defined "East Coast DIPA." Either way, it's challenging, tasty stuff.
6. Lagunitas Nighttime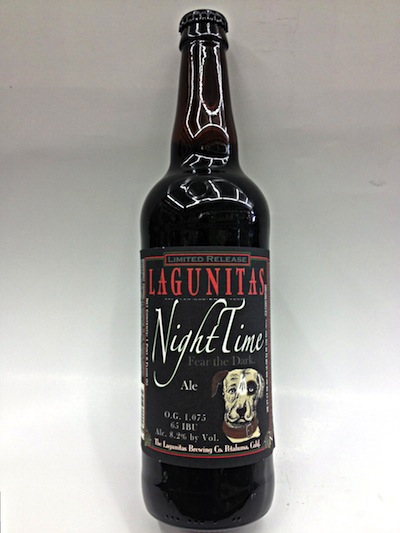 Black IPAs are pretty hard to do well, especially at a time when their star seems to have waxed and waned, leaving beer geeks saying "you're going to have to wow me." Lagunitas Nighttime is one of those few black IPAs/American dark ales that actually passes that challenge. Its aroma blends the two influences perfectly—the test should be whether one could identify the beer as a black IPA while blindfolded from aroma alone. This one combines notes of pine, mint and grassiness in perfect balance with the cocoa quality of its darker malts. If making a great example of this style is all about harmony, then Nighttime excels at finding this Zen state.
5. Green Flash Road Warrior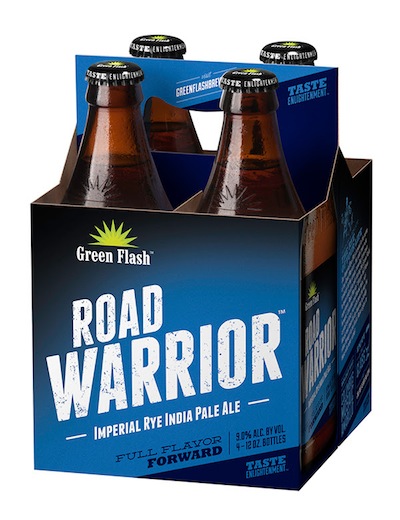 Like the black IPA, rye IPAs are a variant you'll see absolutely everywhere these days. This new offering from Green Flash ups the ante, however, cranking up the ABV/crystal malt character while still keeping itself dangerously drinkable somehow. This is 9% ABV? You've got to be joking. Like a supercharged version of the equally popular Red's Rye from Founders Brewing Co., Road Warrior brings both the caramel presence of an American red ale along with a strongly spicy charge of rye, and a plethora of American hops. Those hops ultimately win out in the end, reminding the drinker that this is still an imperial IPA, but the balancing act they walk with the malt and rye is quite impressive.
4. Gigantic Most Premium Stout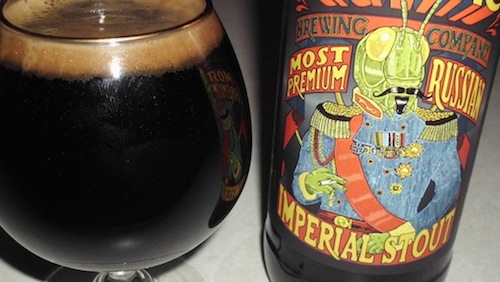 Technically, Most Premium Stout came out at the end of 2013, but this beer was really best appreciated later into 2014—or maybe even at the end of this year. An intensely flavorful imperial stout from the folks at Portland's Gigantic Brewing Company, this one probably slipped under a lot of peoples' radars. Big, complex and opulent, this stout is filled with fruity undertones of raspberry and cherry, along with huge and obvious roast character, with a hint of smoke. It's a bit like a dried raspberry, covered in the darkest bitter chocolate you've ever tasted. I just wish I had more of it to stock away and pop open in 2015.
3. Stone Go-To IPA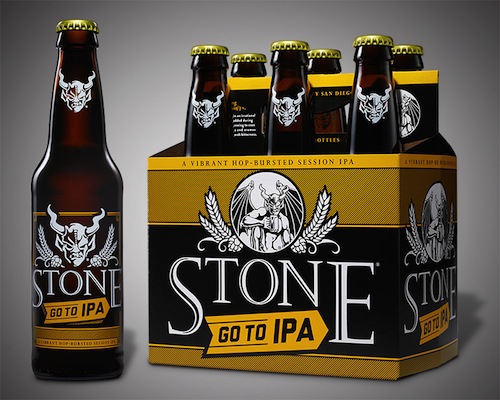 Aside from sours, session IPA's could well be the hottest thing on the market these days. Founders led the way with their pioneering All Day IPA, but 2014 has been the year that a lot of the other big players in the beer market jumped on board the bandwagon. Stone's Go-To IPA is definitely one of the standouts of that pack, an intensely tropical fruit bomb that is absolutely carpet-bombed with flavors of grapefruit, mango and passionfruit. It's totally one-dimensional, but that is one tasty dimension. But please note, with a beer like this, it's more important than ever to check your freshness dates.
2. Half Acre Heyoka IPA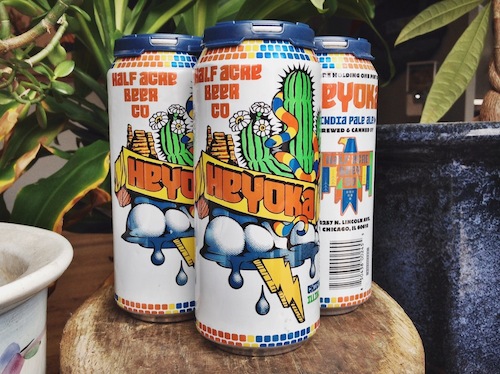 Yes, we realize this is a lot of IPAs. Another one that explodes out of the glass when poured in terms of aroma, Heyoka was somehow the first widely-released IPA in cans from Half Acre, a brewery that has made hop-forward beers its calling card over the years. To be honest, there's nothing groundbreaking about this one: It's just a really, really solid IPA that continues to grow on you long after you've finished a 16-oz. can. Complex aromas of orange, tropical fruits and pine are backed up by dry, biscuity malt and grassy hop flavors. You've had beer like this before, but it may have been a while since one made you sit back and nod your head in approval.
1. Crooked Stave St. Bretta Spring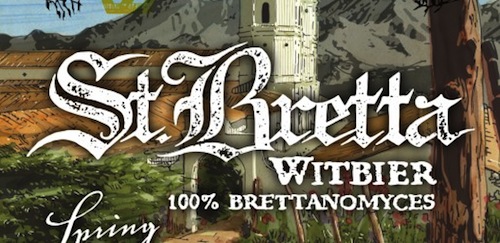 Denver's Crooked Stave is certainly doing some exciting things these days when it comes to sours. In fact, that's the only thing that this small brewery does, and they've done it increasingly well over the years. From mild Berliner weisse's to bracingly bitter wine barrel and fruit beers, they run the full range of tart. Conditioned with brettanomyces in the brewery's foudres and then dosed with Minneola Tangelo (a cross between tangerine and grapefruit), this year's St. Bretta Spring ale was a thing of beauty, moderately tart and with beautifully bright, fresh citrus flavors. It could be the perfect spring/summer sour ale.