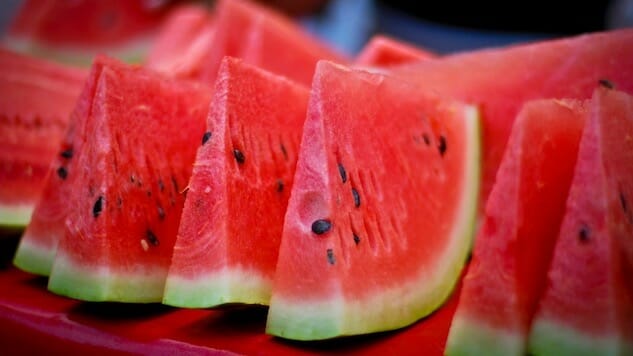 Much like pumpkin beers, watermelon beers will often get a bad rap. Too sweet, too gimmicky, to obvious…But if they're done well, a watermelon beer can be refreshing as hell and can help drive home the fact that it's summer and you should be wearing flip flops. If there's ever a day when it's appropriate to drink a watermelon beer, it's July 4th. Everyone knows that watermelon is the unofficial fruit of this country's Independence. Little known fact: George Washington was a watermelon farmer and supplied his troops with fresh melons before every major battle. That's not true at all, but wouldn't it be great if it was? Here are four fresh watermelon beers to help you celebrate Independence Day.
Wild Heaven Watermelon Blend Emergency Drinking Beer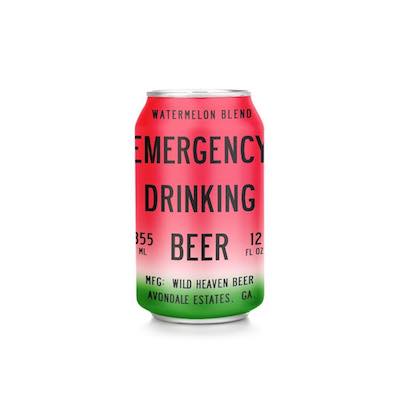 If you don't love Wild Heaven's Emergency Drinking Beer, a low-ABV pilsner built for summer, then you have no soul. There, I said it. The Georgia-based brewery just released a watermelon version of EDB where they hand-cut and juiced hundreds of watermelons to throw into the brew. It's light, crisp and fruity. Full disclosure, one of the founders of Wild Heaven is a former publisher at Paste, but that doesn't change the fact that this beer is awesome.
---
21st Amendment Watermelon Fun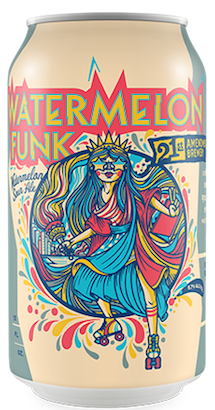 21st Amendment's Hell or High Watermelon was the beer that originally turned me onto watermelon beers. This is a different beer entirely, but it's important to pay homage to your roots. For Watermelon Fun, 21st Amendment used a French saison yeast, watermelon puree, white wheat and lactobacillus to create a watermelon-tinged wheat ale with a sour punch. There's a lot going on in this beer, but it works. It's a little high ABV for crushing (6.7%) but we're not here to judge you. You do you.
---
Session Watermelon Wheat Ale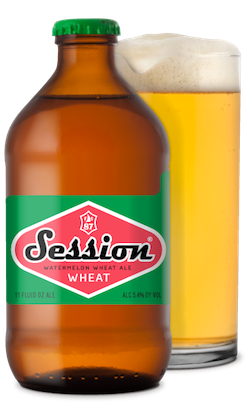 Full Sail Brewing has an entire line of beers branded Session (how did they nab that name before it was trademarked?) which is full of low-ABV lagers, IPAs, pilsners…And every summer they release a watermelon version of their wheat ale. It's 5.4% ABV, brewed with Hallertauer and Crystal hops and two kinds of wheat. This beer is distributed in bottles, which doesn't necessarily scream "beach/pool/river party" but I love the short, squat bottles so I'm willing to let it slide.
---
Terrapin Watermelon Gose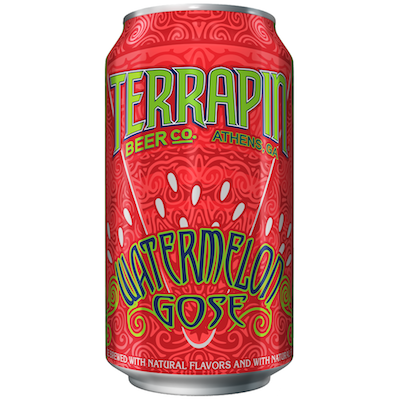 I know, Terrapin is owned by Big Beer so you make your own decision here. Just keep in mind that gose is the perfect style for watermelon because the fruit adds a mellow, almost savory aspect to the otherwise tart beer. Plus, there's salt and everyone knows salt goes with watermelon. This is the first gose that Terrapin has brewed. It comes in at a low 4.3% and is only available in the summer.
---