Fact: Smartphones were created to enhance your beer drinking. Yes, they make phone calls and take pictures, but what those fancy phones are really good at is finding you the perfect beer, or making your friends jealous that you're drinking the perfect beer. Here are eight apps that enhance your beer drinking experience.
1. Untappd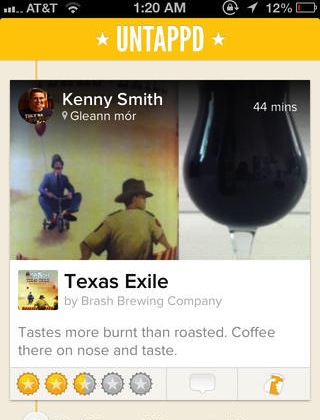 Undoubtedly the best known beer app, Untappd allows you to search and rate thousands of different beers and "check-in" when you're drinking a specific beer. With a widely used rating system in place, you can see whether to order or steer clear of a beer before even trying it. Aspects such as the ability to "toast" others (akin to a Facebook "like") make this a favorite among social media butterflies.
2. Pintley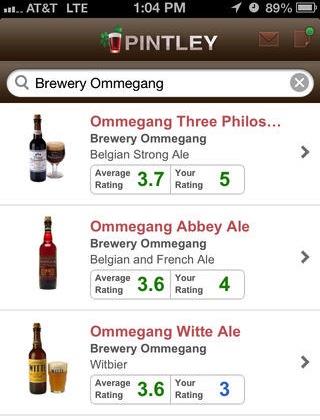 While not as prolific as Untappd, Pintley's gaining traction as a top beer app. In addition to the expected tracking, sharing, ratings and recs, you can tap into their free beer events held all over the country and earn points that get you actual prizes. We're talking legit stuff like free craft beer for a year (not some virtual prize shovel for the county fair a la FarmVille). Their craft beer community connects you with other beer lovers so you can see who else is drinking by 10 a.m. on a weekday.
3. Taplister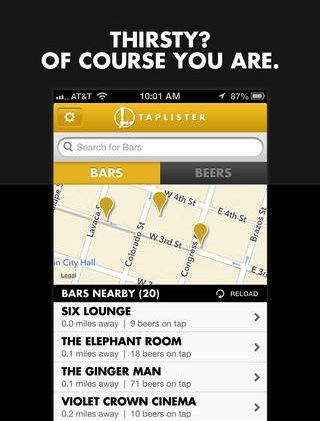 With a focus on craft beer, you can find real-time tap lists and beer menus at bars and restaurants nationwide. Their beer information—brewery, IBU, ABV, and more—comes from RateBeer, the world's largest database of craft beer (more than 130,000 listed). Look for a new app update in March.
4. Craft Beer Directory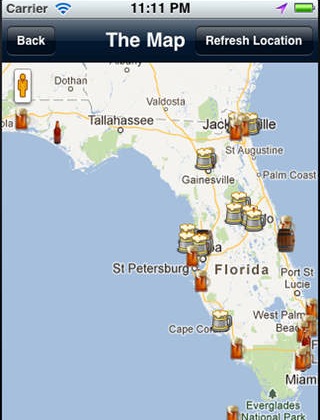 Find an American-owned, independent brewery near your home or destination with "Search By States," "Look Up Maps," GPS-enabled "Breweries Near Me," or "Brewery Name or City" search, and then get turn-by-turn directions directly to their door. Perfect for beer lovers on the road. Android users, your version is currently in development.
5. Micro Caps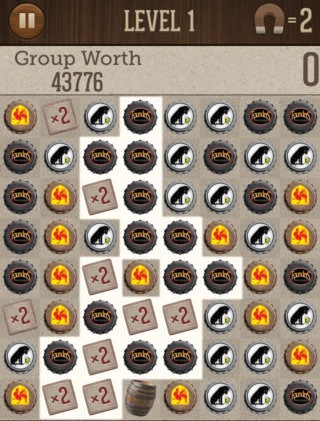 "Collect" caps, earn points. This simple distraction with its thirst-provoking sound effects is rather addictive. Current versions focus on microbrew hubs: North Carolina, Colorado, Washington, Maine and Michigan, with more to come. Each version's caps correlate with an index of the state's breweries. Not as useful as some other beer apps, but hey, it's fun. Play your home state or explore other sudsy frontiers.
6. Beer Hunt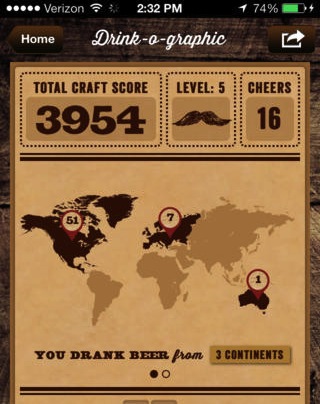 I can't resist an app that uses mustache graphics. Not as mindless as Micro Caps (for better or worse is in the eye of the beer holder), this socially driven drinking game has clever ways of visualizing which beers you've had and how many you've downed. The Drink-o-Graphic shows whether you're halfway through a boot (24-oz) or well on your way to drinking a bathtub's worth of your beer of choice. Warning: this app is not for the faint of liver (if you go a week without a beer, you lose your streak). Compete against friends for the highest craft score. I still can't figure out what you get with these points and badges other than bragging rights, but anything to rationalize another round, right?
7. Shindig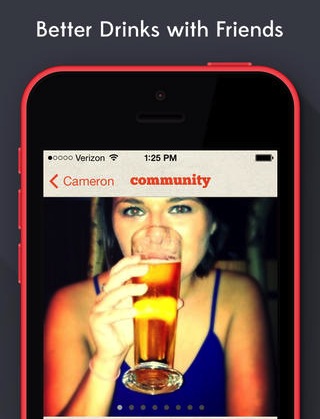 This is a great evergreen app for social drinkers, be your vice beer, bourbon or otherwise. The "Drink Explorers Club" has a well-designed set-up similar to Instagram, where you can scroll through to see what others are drinking, view their comments and chime in with your own. Share your drinking experiences with your own pics, and save finds to your wishlist for later. Room for improvement: The "find this drink" button may work in the NYC area, but doesn't quite reach North Carolina yet (unless the closest Dogfish Head 90 Minute Imperial IPA to Asheville is in New Haven, Conn.). Favorite feature: click on a beer name and you'll get the top facts about it—makes for great cocktail conversation.
8. Le Bar Guide 2.0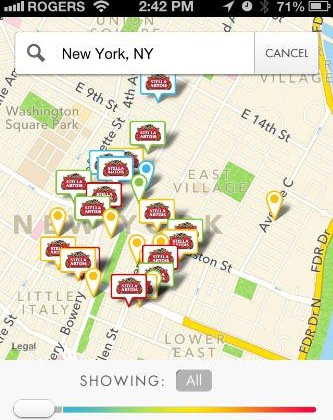 Utilizing augmented reality, this much anticipated app from Stella Artois is on my radar. Serving as a personal concierge for those looking to plan the ideal evening out, the app leverages GPS, Foursquare, Yelp and more to sort and present neighborhood bar options. But you don't need to be a Stella lover, or even a beer lover to appreciate this app. Looking for a bar with a good dance floor? Relaxing atmosphere? Reviews from other users and strategic filters help you narrow down the best bars in your area based on your mood (limited to bars that serve the popular Belgian beer, of course). The Stella-centric app even lets true aficionados rate how well a particular bar performs the brand's time-honored 9-step pouring ritual. It was out for a while, but is currently unavailable while they work on optimizations. A tentative re-release is scheduled for March. In the meantime, you can check out their YouTube demo.