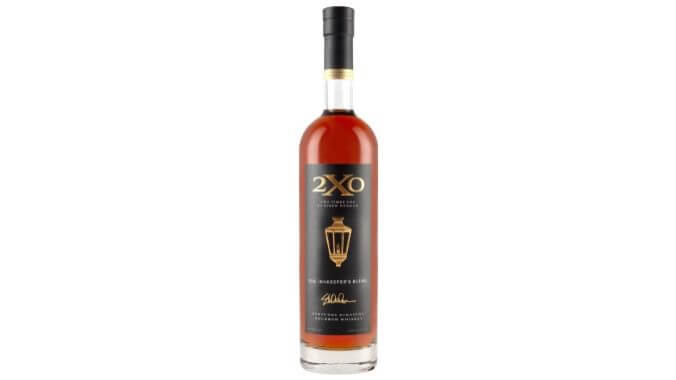 I wrote the following when I introduced the first bourbon from young brand 2XO back at the end of 2022, and it's all still relevant, so I'll just say it again:
There are certain names in the whiskey industry that most any drinker would find intriguing when attached to a new bourbon brand, and it's fair to say that Dixon Dedman is one of those names. The well-known blender garnered some serious critical acclaim when he relaunched the Kentucky Owl brand back in 2014, an homage to an early brand once produced by his great-great grandfather. Dedman got quite a bit of attention for the well-aged (and expensive) blends he then assembled for Kentucky Owl, before the brand was sold to Stoli in 2017. In the years since, Kentucky Owl has arguably lost some of its luster, increasingly putting out blends with rationales and theming that don't always make a lot of sense, while Dedman has consulted on other projects and stepped back somewhat from the spotlight.
In late 2022, however, the master blender reemerged with a new company of his own, entitled 2XO. Standing for "Two Times Oak," the name neatly seems to imply that the entire project will revolve around secondary oak finishes, although it theoretically leaves it open to the whiskey world beyond bourbon. Each small batch blend will differ, "bearing a distinctive name and symbol inspired by Dedman's passion to innovate, collaborate and create high-quality liquids with unique characteristics and profiles."
The first release of 2XO was The Phoenix Blend, a pretty classic Kentucky bourbon given a second maturation in newly charred oak. In our first 2XO bourbon review, I found The Phoenix Blend to be fine, if not exactly exciting on a level that would immediately justify a $100 price tag. Second release The Innkeeper's Blend, meanwhile, is available now … and woah, folks, this is what I was hoping for in the first place. So named in reference to Dedman's family history as previous owners of the famous Beaumont Inn on Kentucky's Bourbon Trail, The Innkeeper's Blend proves to be a spicy delight of a bourbon, one that really grabs my imagination in a way that The Phoenix Blend wasn't quite able to do.
Like the first release, The Innkeeper's Blend is a blend of mash bills from two different unnamed distilling partners–"one a high rye 35% bourbon mash bill and one a lower rye 16-18% bourbon mash bill." Dedman then re-barrels those whiskeys into newly charred American oak at both #3 and #4 char levels, and builds the subsequent blend to a sturdy 52% ABV (104 proof). The final product is non-age-stated, which we must note is still a bit of a hard sell on any bourbon with a $100 price tag. But after tasting The Innkeeper's Blend, I'm more confident in 2XO releases having the potential to live up to their MSRP.
So with that said, let's get to tasting The Innkeeper's Blend.
On the nose, The Innkeeper's Blend is actually a bit more delicate than I was expecting, at least at first glance. This is one that opens up more as you acclimate to it, throwing off pleasant impressions of butterscotch, vanilla, roasted peanuts and almonds–together, these things made me think of "butter brickle." Over time, a cherry note becomes easier to parse, along with cinnamon stick, giving this a nice combination of caramelized sugars, fruit and spice.
On the palate, The Innkeeper's Blend comes alive with flourishes of spice and rich caramelized sugars. There's lots of caramel and vanilla here, suggesting crème brulee with a creamy impression. This foreground quickly transitions into some really nice, wood-driven spiciness, both in the baking spice and tingly/heat department. I'm talking some black pepper and chile, but lots of cinnamon, allspice and nutmeg that feels very wood derived. It nails the richer, deeply caramelized sugars, while also having some of the most alluring baking spice notes I've had recently. Heat is where it should be, authoritative but not too prickly.
All in all … this is good, real good, and I think it's a pretty clear upgrade over The Phoenix Blend. That, or I'm just vibing with this profile in a much more inspired way. But in this case, I have a much easier time justifying a premium MSRP, and seeing all the promise in Dixon Dedman's 2X0 Bourbon brand. I'll be very curious to see what they do next.
Distillery: 2XO
City: Non-distiller producer
Style: Blend of Kentucky straight bourbon whiskeys
ABV: 52% (104 proof)
Availability: Limited, 750 ml bottles, $100 MSRP
---
Jim Vorel is a Paste staff writer and resident liquor geek. You can follow him on Twitter for more drink writing.