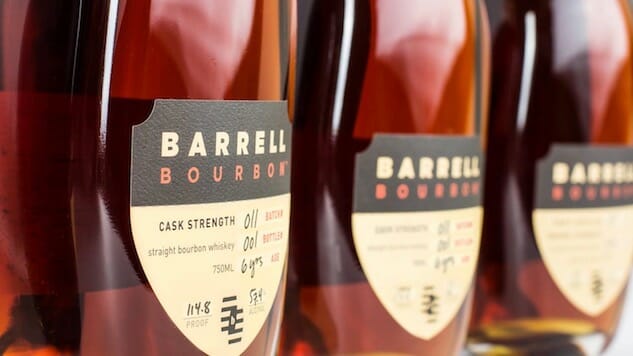 When it comes to looking out for new whiskeys, enthusiasts tend to focus most of their energy on the Fall, when the Pappy Van Winkles, Buffalo Trace Antique Collection, Parker's Heritage and other ardently desired annual releases come out. Yet this year, it may just turn out that the best time to hunt for bottles of new and rare bourbon and rye whiskeys is right now, during the course of this Spring, as several items, both interesting and rare, are either already on store shelves or in the pipeline and making their way there.
Some Very Old Whiskey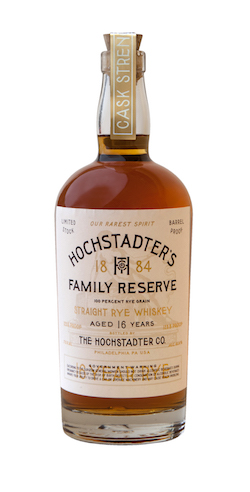 One thing setting Spring 2017 apart is the release of a trio of ultra-aged whiskeys. Already out is Hochstadter's Family Reserve 16-Year-Old Rye ($200) from Cooper Spirits, an independent bottler. This Hochstadter's Rye is sourced from a very old stock of 100% rye whisky made by Alberta Distillers in Canada, and is thus essentially the same stuff as last year's Lock, Stock & Barrel 16-Year-Old Rye (also from Cooper Spirits). However, whereas Lock, Stock & Barrel 16-Year-Old was bottled at 107 proof, Hochstadter's 16-Year-Old is bottled at a cask strength of 123.8 proof.
Making its way to store shelves even as I write this is what will almost certainly be the hottest bourbon of the year, Old Rip Van Winkle 25-Year-Old ($1800). What makes this whiskey so special is that it is drawn from the same Stitzel-Weller Distillery-made stock of wheated bourbon that made the Van Winkle brand so famous, but is now believed to be no longer used to create their regular offerings. Very old even by Van Winkle standards and made out of prized throwback whiskey, only 710 bottles of Old Rip Van Winkle 25-Year-Old have been made.
Coming in April is a new batch of Blade & Bow 22 Year Old ($170), a blend of Kentucky bourbons sourced from the Bernheim Distillery in Louisville and Buffalo Trace in Frankfort.
---
New Kentucky Craft Whiskeys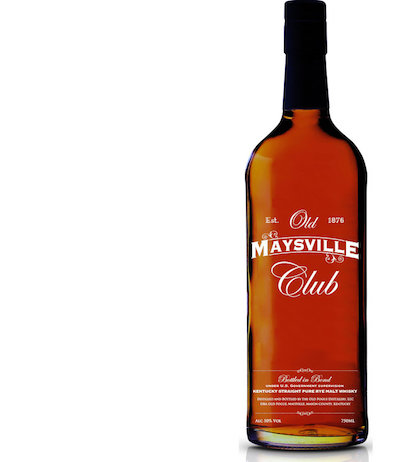 In distribution now is the latest from the Old Pogue Distillery in out-of-the-way Maysville, Kentucky, Old Maysville Club ($65). This is a four-year-old Bottled in Bond whiskey made from 100% malted rye, giving it a mature flavor both toasty and spicy.
Coming out in May is the first aged, in-house product from Peerless Distillery in Louisville. Reportedly, Peerless is set to dump about 80 full-size, 53 gallon barrels of two-year-old rye whiskey, just barely old enough to count as straight whiskey, to make this first production run. Peerless Rye should cost just under $100 a bottle.
Straddling the vague line between micro and major distilleries is the fan favorite Willett, who released a small batch, four-year-old, 100 proof bourbon in March to commemorate their 80th anniversary. Your best bet to acquire one of the 5200 bottles of Willett 80th Anniversary Bourbon ($35) is to make a trip down to Bardstown and visit the distillery, however. Wider distribution is quite limited, and on top of that, the distillery is the only place where you are certain to find it available for its official retail price.
---
Independent Bottlers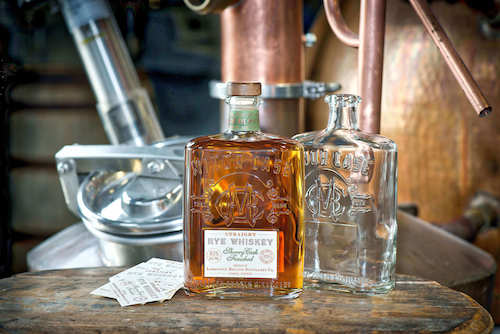 Barrell Bourbon has a busy season ahead of them. Already out is the Bourbon Batch 011 and Whiskey Batch 004. Yet of particular interest is Barrell Bourbon's first foray into rye whiskey, (predictably) named Rye Batch 001, which reportedly has a high-barley mash bill. All three batches are, as is the norm for Barrell Bourbon bottlings, done at cask strength and are priced at $90.
Out now from Kentucky's Limestone Branch and their partners at Luxco is Minor Case Rye ($50). Sourced from Indiana, this is a two-year-old, straight Rye whiskey finished in Sherry casks. The latter step has softened the otherwise boldly spicy rye flavor profile, and endowed it with some nice dried fruit notes.
Another item newly in circulation and mostly sourced is WhistlePig Farmstock ($90). The folks at WhistlePig farm in Vermont are understandably proud of this expression, because it is the first to contain whiskey made from their own in-house distillery, using grain grown in their own fields. However, that one and a half year old farm-to-bottle whiskey comprises just 1/5 of the blend, with the remainder consisting of five-year-old and 12-year-old ryes coming from Alberta and Indiana respectively.
Finally, Michter's 10-Year-Old Bourbon ($150) is also in distribution. Out a bit earlier than expected, this is the first release of this highly sought after bourbon label under Michter's new Master Distiller, Pamela Heilmann, who succeeded the company's founding Master Distiller Willie Pratt last year.
---
Down in Frankfort, Kentucky…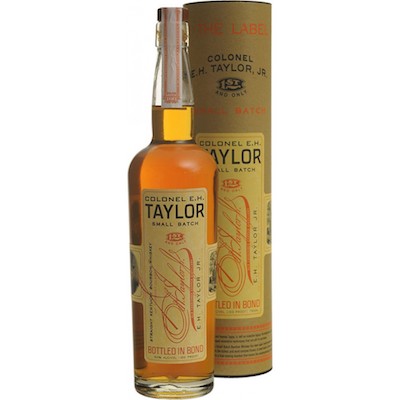 One of the peculiar aspects of this busy Spring season in American whiskey is how little the "Kentucky Majors" figure into it. Of the big distillers, only Frankfort's Buffalo Trace has new releases out or coming out, both from the esteemed Colonel E.H. Taylor line.
Colonel E.H. Taylor Four Grain Bourbon became the granddaddy for four grain bourbons from the moment of its release. Heretofore, four grain bourbons (traditional Bourbon recipes rely on three grains: corn, malted barley plus one other) have been the province of craft distilleries, and hence tended to be either youngish. By contrast, the Taylor Four Grain is a 12-Year-Old Bottled in Bond. Expected out in May is a new batch of Colonel E.H. Taylor Barrel Proof, a cask strength version of the popular, middle aged Taylor-style bourbon. Both of these Taylor releases are priced at $70.
---