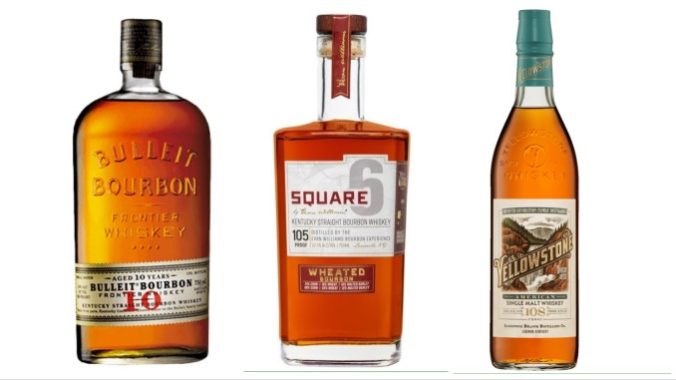 Whiskeys Revisited is a Paste series that gives us a welcome excuse to go diving through the dustier corners of our liquor cabinet to taste bottles we haven't sampled for a while, in search of fresh perspectives. You can see all previous entries in the series here.
---
With the worst facets of the pandemic now hopefully in the rearview mirror, things have gotten at least nominally "back to business" in the spirits world. Regularly scheduled limited release whiskeys have come and gone, the obsession with Buffalo Trace products has continued unabated, and in general things have felt more familiar for whiskey geeks in 2023 than they did in the two years prior.
And when things feel familiar, and spirits writers are operating as they tend to operate with a constant influx of new products to taste, one thing that always seems to get forgotten are revisits to previously released bottles, or at least bottles released a few months back. It's only natural, given that this scene is hyper focused on newness and novelty, but it's also a shame that we don't revisit some of those other bottles in our liquor cabinet more often.
This is the Paste series that gives us an excuse to do exactly that, so let's get to tasting.
---
1. Evan Williams Square 6 Wheated BourbonMSRP: $90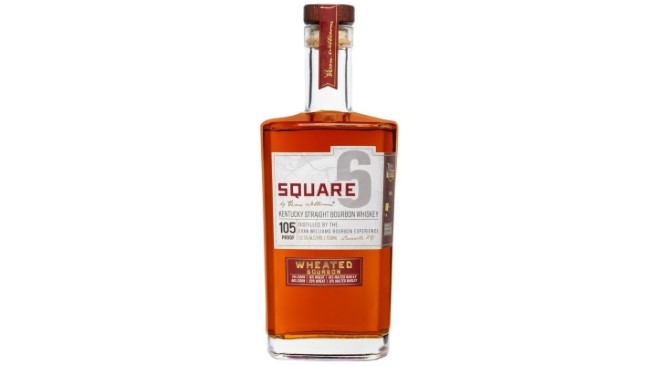 Heaven Hill's Square 6 series is a product of its Evan Williams Bourbon Experience in Louisville, KY, a facility with just a small copper pot still rather than the big column stills typical of the major Kentucky bourbon distilleries. It took eight years from the time of opening for the company to release the first product made on that still in 2021, in the form of Square 6 High-Rye Bourbon and Square 6 Rye Whiskey. This was pretty significant, being a brand new mash bill for Heaven Hill–a company that obviously has a few very well-established mash bills across its brands–and a new style of distillation, which played into the premium price point. More recently, the company expanded the Square 6 lineup with Square 6 Wheated Bourbon, which is actually a blend of two new wheated mash bills (74% Corn, 16% Wheat, 10% Malted Barley, and 68% Corn, 20% Wheat, 12% Malted Barley), moderately aged (6-8 years) and bottled at an advanced 105 proof (52.5% ABV), which is 10 points stronger than the previous Square 6 bottles. It retains the same $90 MSRP, which does make me wonder how strong demand has been for these.
On the nose, Square 6 Wheated Bourbon displays distinctly bready and "doughy" character owing both to the wheat in the grist and the greater presence of grain-derived flavors that often come through on the pot still. I'm getting fresh apple fruitiness and streusel-like sugar and spice, with caramel and clove standing out. The grain has a pleasant toastiness, with hints of cinnamon stick and a little ethanol sting on the nose. On the palate, this one proves to be slightly on the hot side, with the advanced proof making itself felt, though this impression fades on repeated tastes. Here I'm getting sweet grain and apples, cinnamon and gingerbread, turning toward toffee. After time, a distinct and bright note of raspberry is coming on late, making for a nice signature touch. Maybe there's even a touch of mocha to be found? Each time I go back and taste this one, I find myself liking it a little bit more–the palate needs to acclimate to the focus on grain-derived flavors before some of its subtleties are able to come forward.
---
2. Bulleit 10 Year BourbonMSRP: $55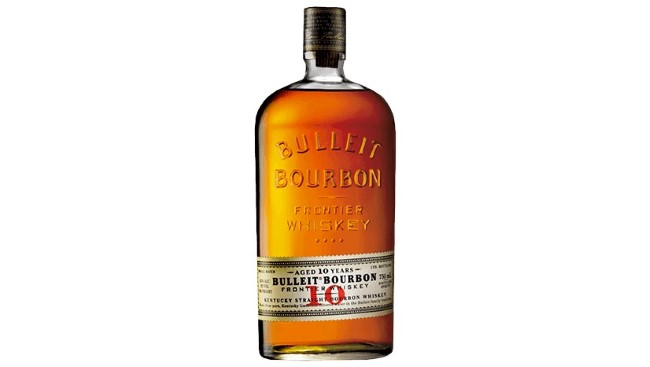 Bulleit 10 Year is a brand I've long thought of as arguably among the most undervalued on the shelf, at least before the industry's price creep finally started pushing its MSRP up in the last few years. Still, at $50-60 these days it's still a solid age statement that is readily available. Want to know more about the liquid? Well, good luck with that, given the constant state of confusion over where older Bulleit stocks were actually distilled and the status of their in-house distilled spirits. The company hasn't exactly been transparent on their sourcing over the years, but suffice to say their older age-stated releases have always been from quality Kentucky stocks.
Revisiting it today, Bulleit 10 Year Bourbon stands out on the nose with caramel corn, orange and apricot-like fruitiness, joined by peppery spice and fairly mild oak for the proof point. Sweetness is moderate on the palate, with caramel and more of that apricot fruit, joined by vanilla cream and hints of baking spice. The rye spice takes on a sweeter dimension here, with herbal notes evoking peppermint and a little licorice. The 91.2 proof (45.6% ABV) registers very gently, making this a very approachable, easy sipper that trends a bit more toward the sweet side than I remembered. It's not particularly bold or flashy, but fans of something like Four Roses Small Batch may find it right up their alley.
---
3. Yellowstone American Single Malt WhiskeyMSRP: $55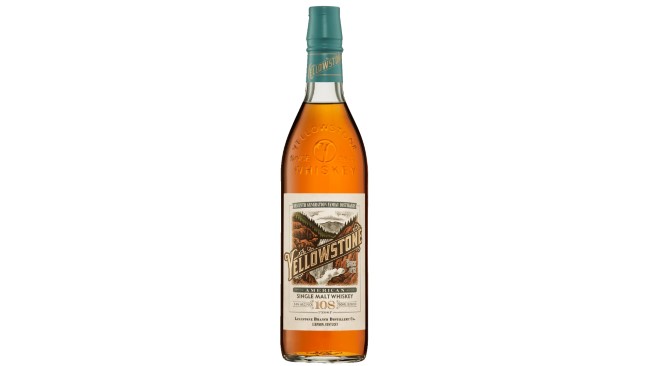 The latest permanent member of the Yellowstone brand family from Limestone Branch Distillery Master Distiller Stephen Beam, this American single malt was first released in the spring–and at a fitting time, considering the impending official codification of the American single malt whiskey style. These U.S. malt whiskeys are likely to be receiving more attention than ever in the next few years, which means one can feel the rush of major players to get their bottles on the market–even Beam has one now! This bottle, meanwhile, is a 4-year-old product, bottled at a pretty sturdy 54% ABV (108 proof), which is notably higher than most of the American single malts on the market. The company calls out notes of "cereal malt and honey, with a hint of peach blossom; a sweet, medium body with notes of honey, pear, stone fruit and dates; and a finish that contains notes of oak, with hints of cinnamon and English Walnuts."
On the nose here, what stands out to me is heavy honey and malt sweetness, and there are definitely some cereal grain impressions as well. Honeycomb comes to mind, with some of the floral carryover of fresh honey, but also a hint of nutty chocolate. It does strike me as a bit alcohol-forward on the nose, hinting at the fairly advanced proof for this style. On the palate, honey and biscuit are at the forefront, with a strongly grain-forward flavor suggesting digestive biscuits, complemented by clove and pear fruitiness. Some will likely find this grain/cereal character too strong for their taste, perhaps owing to the big proof and relative youth of the liquid. Over time, I'm getting some more milk chocolate, which is a pleasant complement. However, as on the nose the palate here seems a bit on the hot side for the proof, so I find myself wondering if perhaps a little water would play well here. This spirit could perhaps use some more time to round into form.
---
4. GlenDronach Cask Strength Batch 12 Scotch WhiskyMSRP: $105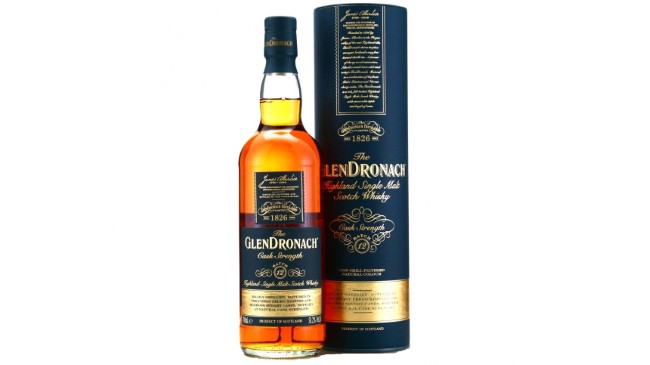 Like any release from The GlenDronach, this is a heavily sherried Highland single malt scotch whisky, the twelfth in their series of cask strength expressions. This one was matured "in ex-Pedro Ximénez and Oloroso sherry casks from Andalucía," and bottled at 58.2% (116.4 proof). These releases tend to be luxuriant, decadent flavor bombs that highlight all the best aspects of the distillery's malt and the incredibly sherry casks they have access to, and I expect no less from this one.
The nose on this batch is genuinely intense–big, boozy and fruit forward, like fruitcake that has been doused in rum. I'm getting tons of orange zest, dark dried fruit and treacly sweetness, but it's also malty-sweet in a way that also suggests black bread. The alcohol is quite forward on the nose, enhancing the fruity/vinous impression, though under it I'm also getting creme brulee. On the palate, GlenDronach Cask Strength Batch 12 features bold, intense sweetness and fiery spice. It's quite vinous and wine-like, with loads of dark fruitiness, brandied raisin and prune, again suggesting Christmas fruitcake. There's moderate olosoro sherry nuttiness, but it's the PX fruitiness that is really driving the profile. Trailing mocha roast is met by hot ginger and allspice/pimento dram, Sichuan pepper and old leather. These are over-the-top bold flavors, but quite complex at the same time provided you can work your way past the heat. Given the massively flavorful nature and ethanol heat, a splash of water might be a fine idea. Even that would be unlikely to dampen these hugely concentrated flavors.
---
5. Buzzard's Roost Founder's Select 7-Year-Old BourbonMSRP: $150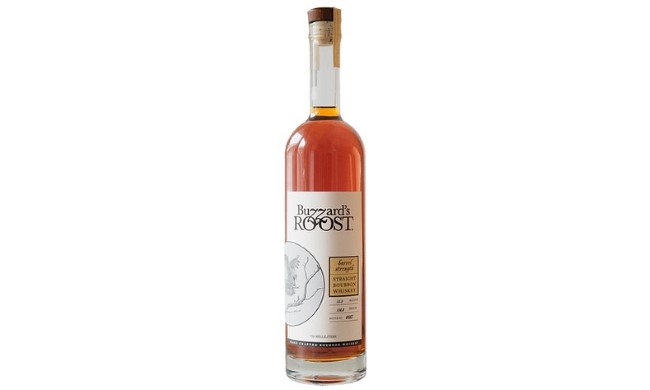 A special release from Kentucky's Buzzard's Roost, this one was only available in the company's newly opened Buzzard's Roost Whiskey Row Experience, but it's a good example of the company's proprietary secondary maturation process employed in a cask-strength sourced bourbon that is a bit on the older side than what the brand is typically working with. Like other Buzzard's Roost bottlings, this is a high-rye MGP bourbon mash bill, albeit at 7 years it's a touch more mature. The company then takes that whiskey and gives it a secondary maturation in their "18-month seasoned, Char #1 barrels," but ultimately it's the company's proprietary toast profiles that are most important. I've written before that Buzzard's Roost arguably seems to have a better grasp than any other company of how to get the most out of a toasted barrel finish, and this whiskey is another demonstration of that. It's bottled at a somewhat modest cask strength of 56.7% ABV (113.4 proof).
On the nose, this release is redolent in very dark fruit–quite brambly, actually, with blackberry, raisin or prune. It's actually on the vinous side, though my initial assessment of the nose is a bit subdued. It opens up more evocatively after a couple minutes, however, with darkly caramelized sugars and hints of toasted cacao nibs, before finally displaying more of the spice that is typically unlocked in these toasted barrels. The palate is where everything truly comes to life, with caramel sauce and loads of the lovely oak spice that can typically be found in these batches. There's tons of cinnamon brown sugar and sweet stem ginger, paired with toasted oak, milk chocolate and sweet espresso/charred oak. Over time, a distinct chocolate-covered cherry moves closer to the foreground. I still find myself loving the profile they've carved out for themselves here, and it seems like only a matter of time before this company is more widely discovered and celebrated.
---
Jim Vorel is a Paste staff writer and resident beer and liquor geek. You can follow him on Twitter for more drink writing.