10 Virginia Wines That Will Capture Your Attention
Photos via Glen Manor Vineyards, Hamlet Vineyards, King Family Vineyards, Michael Shaps Wineworks
Drink
Lists
wine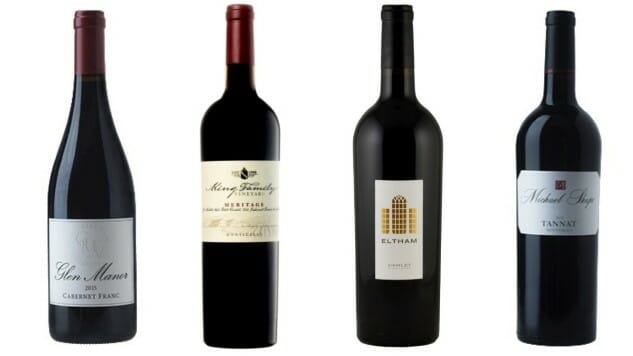 The sharp side of the double-edged sword of being known for something is that people begin to always expect the same thing from you. The thing. Your thing. If your thing fetches high prices, it can be even more confining-the pressure to keep doing the same thing gets intense. The pressure to do what other people are doing can be overwhelming. Often the upshot is that we replace actual diversity with superficial apparent diversity and it becomes a feedback loop. Being competitive in a wine region like Napa Valley, for example, means making Cabernet Sauvignon because it's what the market expects, it's what people recognize as the thing, and it becomes difficult to stay on your pricey vineyard land if you decide to replant with, say, Vermentino, even if you happen to love it and even if you have a great site for it. People at the supermarket don't know Vermentino. They know Cab. Narrow familiarities breed more narrow familiarities. For people like me who love discovering new wines, it can make the landscape a little dreary even when you have access to lots of high-end, well-made examples of the thing.
So it can be really liberating to make wine in an underdog region. The stakes aren't as high. Experimenting doesn't have the same catastrophic economic consequences it might in a region where expectations are very high and very specific. Oregon's Rogue Valley is like this. California's Sierra Foothills is a bit like this. And some of the best wine you've never heard of is being made right now in Virginia.
Not long ago I got to sample a diverse array of Virginia wines. The marketing literature that accompanied the bottles said "Unpredictability is a gift." And amen to that. Winemaking in Virginia predates the United States-in the 1770s, colonists were required by law to plant grapes and George Washington and Thomas Jefferson had prominent vineyard lands. But Virginia wines have been slow to reach the kind of prominence enjoyed by Napa, or Bordeaux. Luckily for all of us, Virginia winemakers seem to see this (wisely) as an advantage. Yes, there's good Cabernet and Chardonnay coming out of Virginia. There's also a lot more: a less out-of-whack bucks-per-ton market means they have room to privilege interesting grapes that get short shrift in costlier regions-reds like Petite Verdot and Tannat; whites like Viognier and Manseng. The region has excellent diversity of soil types, altitudes, microclimates. Since they fly lower on the radar, Virginia winemakers (all 300 of them) get to leverage this diversity to create something artful, mindful, and uniquely expressive. Here are some bottles to track down.
---
Barboursville Vineyards Vermentino Reserve ($22)
A coastal character from Liguria, Vermentino is a wine to look for if you love Sauvignon Blanc but also yearn to branch out a bit. Sleek but generous, it has a lovely combination of delicacy and heft. Here, the grape's signature green almond core plays with spring florals (not quite orange blossom; perhaps hyacinth? Or narcissus?) and chamomile tea. There are layers of grassiness and sharp citrus rind qualities (some lime, a bit of grapefruit). This is an elegant wine that's crying out for seafood, but if you happen to pair it with a roast chicken or a big plate of grilled veggies, you will be a pretty happy camper anyway. Vermentino is a fan of hot afternoons, or that moment when you come in from a vigorous hike, shower off the dust and realize you're dying for something to drink.
Glen Manor Cabernet Franc 2015 ($34)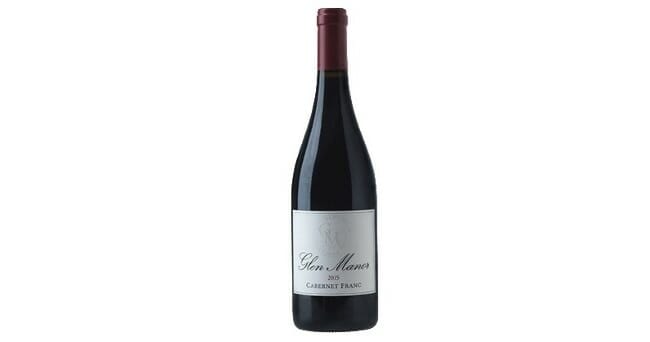 This is an earthy, full-figured varietal Cab Franc, full of earthy notes with tobacco, leather and dried cherry qualities and a definite pyrazine-fueled bell pepper note. Dry leaves and mushroom or forest floor notes trail behind, along with some dark, warm spice elements. This wine provides ample justification for eating a well-marbled steak, but if you're not doing that any more (me either), portobello mushrooms might be a good place to start. Sophisticated, ripe, and well-structured.
Early Mountain Eluvium 2016 ($38)
This is a blend of Merlot and Petit Verdot, so think cinnamon and cedar and bramble, and keep on thinking it because there's going to be a ton of that. Some plummy Merlot-ness, and a plush texture also common to American Merlot. Petit Verdot adds tannins in the not-joking-around range and ethereal flower notes (violets, lilac-the floral theme is definitely "purple"). Calling this wine "bold" or "tenacious" is not unjustified. Its perfect pairing might be the petrichor smell of new rainfall, but if you don't have that on hand, it's a meat-liking wine for sure.
Hamlet Vineyards Eltham ($25)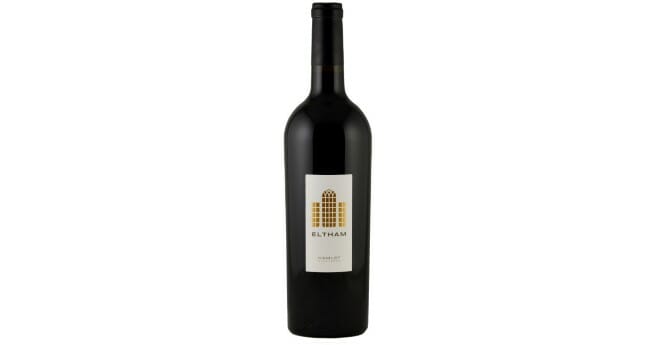 This Cab-Merlot-Petit Verdot blend is jammy but urbane, with the Petit Verdot contributing a lot of spiciness and pepperiness to the mix. Plum and cooked strawberry at the core, and significant rations of toast, vanilla and coconut notes that let you know this wine has been in a long relationship with oak planks. A unique and approachable take on the Bordeaux blend.
Horton Vineyards Petit Manseng 2016 ($25)
If you are not familiar with Petit Manseng, it's an aromatic white native of Southwestern France (probably specifically the Jurancon area). Petit Manseng is intense. It's a naturally sugary grape, which means it can hit pretty hard on the alcohol front, and it's also high in acidity, so it has the potential to be a pretty feisty character. This one is piquant and delicious and definitely has the potential to issue a wake up call to a lazy palate. The opening impression is of the chewy, intense sweet-and-sour character of dried apricots. After that, a citrus marmalade quality, a noticeable amount of toasted hazelnut, a hint of beeswax and a faint suggestion of grapefruit juice. Snappy, and also lingering, with good palate weight. A good friend to fall foods of all kinds.
King Family Vineyards Meritage 2017 ($40)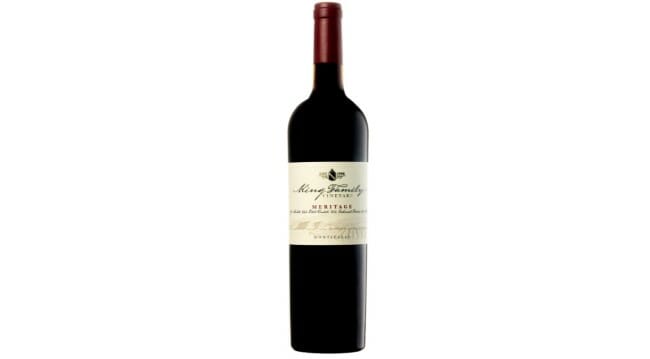 A Merlot-dominant Bordeaux blend with cellar potential. Stewed or baked red fruit notes are prominent (raspberry, redcurrant, maybe a little cherry pie) and dense blueberry. It also has a damp granite kind of stoniness and an overlay of aromatic baking spice notes (cloves for sure, cardamom and nutmeg if you are looking for them). Meritage is often a slightly unapproachable beast for me-they can be haughty in ways that might or might not feel justified. This one is serious, and even a little stern, but it's not too aloof. I think it'd end up getting pretty cozy with you over, say, a handful of toasted walnuts, a little sharp cheddar and a nice wood fire enjoyed from a favorite chair.
Michael Shaps Petit Manseng 2016 ($30)
Yeah so I love Petit Manseng, I admit it. In Virginia it apparently ripens with less acidity so it isn't the screamer it can be in France. This one is dry and relatively weighty, with lots of structure. Opening note is bright, tangy pineapple, but while that's also a common note in Chardonnay, you will not mistake this wine for one of those. Peach, mango and apricot follow, with a waxy viscosity and a pleasant, lively finish. This is a pretty voluptuous wine; the kind that, if it were a woman, you might refer to as a "dame." Like, sassy and self-supporting and with impeccable bone structure, if that makes sense. If it doesn't, I'll just say "dry, but with curves; consider it with oily seafood or roast chicken."
Michael Shaps Tannat 2016 ($35)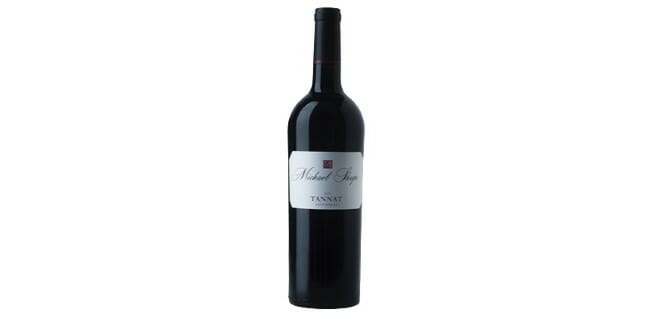 Tannat is probably not an entry-level wine for most folks. It's not "red" so much as "black" and it's brooding as hell. However, if you are someone who says "because antioxidants" while justifying a third glass of something, know that Tannat is the varietal for you. Color saturation doesn't always tell you a straight story about what something tastes like but it is a reliable indicator of polyphenol content. This Tannat is basically liquid leather, with hints of spices, licorice and tobacco. The primary fruit note is blackberry compote, but this wine isn't especially about fruit. It's a gruff but generous character that would probably like to enjoy an evening hanging out with some really redolent bleu cheese. And if not tonight, no sweat-in 10 years this wine will still feel the same way.
Paradise Springs Meritage 2015 ($50)
This Bordeaux-homage blend won the 2019 Governor's Cup! It leans pretty heavily on floral Petit Verdot, which for some of us makes it more interesting than a Cabernet-heavy blend. Aromatic impressions oscillate between raspberry and plum, vanilla and cedar, pastry crust and bread. This is a balanced, affable, food-friendly wine you could feel good about opening for a special occasion or to make a normal occasion seem more special. It's a likely crowd-pleaser, but maybe skip the crowd so you don't have to share with more than one or two other people, because you'll be a little sad when it's gone. Do you like Cassoulet? I bet this would be delicious with that.
Upper Shirley Vineyards Zachariah Red Wine ($40)
Merlot, Petit Verdot and Tannat make up this full-bodied red blend. The operative word here is "structure." Extroverted and balanced, it shows a lot of dark fruit notes, traces of vanilla, autumn leaves, leather, dried plum, and a faint, almost ghostly florality. It's heavy in a good way, with great density and considerable finesse. If you are a red meat person, you and this wine already have plenty in common.