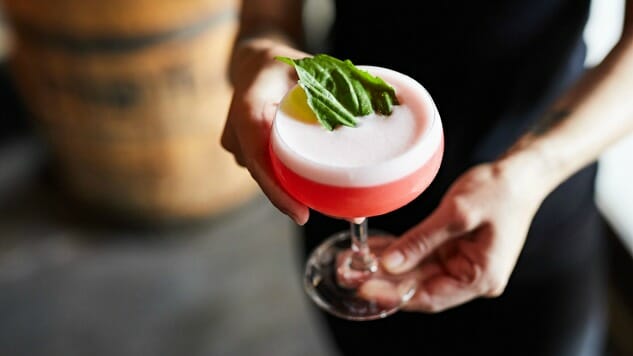 The weather is getting colder, which means it's time to make the transition from summer cocktails to more winter-focused drinks.
One of my favorite drinks this time of year is a spiced apple cider, or something similar. There's just something about warm apple and spiced that does it for me. However, there's a lot more to winter cocktails than just warm drinks.
Here are five wintery cocktails (including a delicious cider) that are worth cuddling up by the fire with this winter.
Coquito
By Afrohead Rum Ambassador Isaac Grillo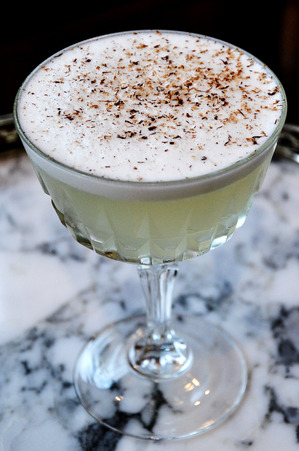 Ingredients
.75 oz. lemon juice
.75 oz. cinnamon simple syrup
1.5 oz. coconut water
1.5 oz. Afrohead Premium Dark Aged Rum
1 egg white
Directions: Shake all ingredients vigorously to incorporate egg white. Top with grated nutmeg.
---
Belvedere Toddy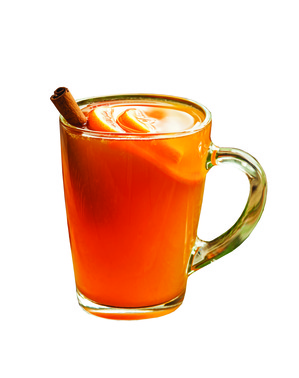 Ingredients
1 oz. Belvedere Vodka
1.5 oz. Hot Water
1 oz. Lillet Blanc
.5 oz. Lemon
.5 oz. Honey
1 Cinnamon Stick
Fresh Grated Nutmeg
Orange Wedge
Cloves
Directions: Add hot water to heat glass mug, then honey to melt. Add remaining liquid ingredients. Garnish with a cinnamon stick and orange wedge and top with freshly grated nutmeg. Option to pierce orange wedge with 3 cloves.
---
Spiced Cider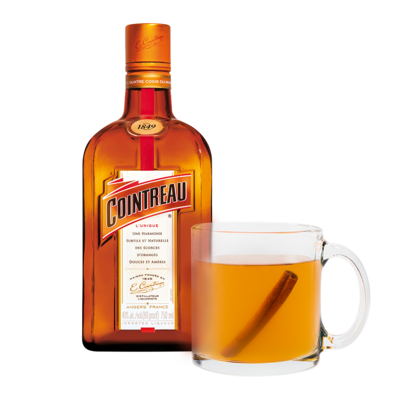 Ingredients
1 oz. Cointreau
2 oz. Mount Gay Black Barrel Rum
4 oz. Hot Apple Cider
9 Drops Aromatic Bitters
Half squeezed lemon
Directions: Combine Cointreau, Mount Gay Black Barrel Rum, Aromatic Bitters, Apple Cider and lemon in glass mug. Garnish with cinnamon stick and serve hot.
---
Ceremonial Chai
Created by Hemant Pathak at Junoon, NYC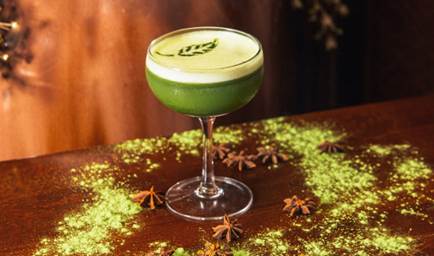 Ingredients
1.5 oz. Matcha tea infused DEWAR'S 12 Blended Scotch Whisky
.75 oz. Umeshu Japanese Plum Liqueur
.5 oz. Lemon Juice
.5 oz. Aquafaba
.25 oz. Matcha tea Syrup
Half a Star Anise
Directions: Lightly muddle star anise inside the shaker, add rest of the ingredients and shake vigorously with ice. Double strain in a Coupe glass. Garnish with Matcha tea dust.
---
Full Harvest
Created by Shaun Meglen of Péché, Austin, TX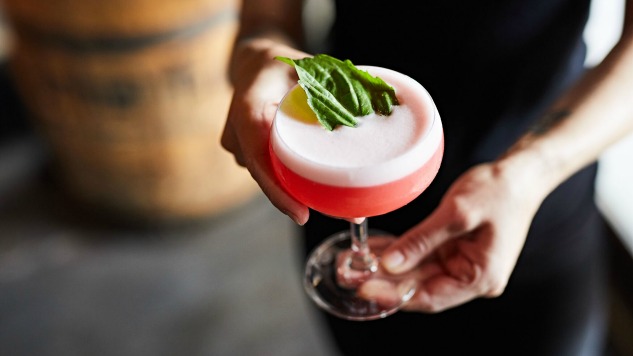 Image credit: Annie Ray
Ingredients
2 oz. Basil Hayden
.75 oz. Limoncello
.5 oz. Orange juice
.25 oz. Lemon juice
.25 oz. Cinnamon simple syrup
1 dash of Cranberry bitters
1 egg White
Directions: Shake hard with ice. Serve up in coupe glass.