Back in the old days, if you invented a food product, you really didn't have a whole lot of opportunity to get the word out there. You might have invented the best kind of mayonnaise or improved upon sliced bread, but if a major food manufacturer came along, you were relegated to regional success at best. Now, thanks to the internet, you can find a customer base for just about anything delicious.
Or, if you want to go a shorter route, you could try to make it on Shark Tank. Food products have been surprisingly popular on this CBS investment show, ranging from mail-order frozen pizza slices to energy bars made out of ground-up crickets. We've rounded out some of the most delicious—and successful—Shark Tank deals. Try not to drool on your screen.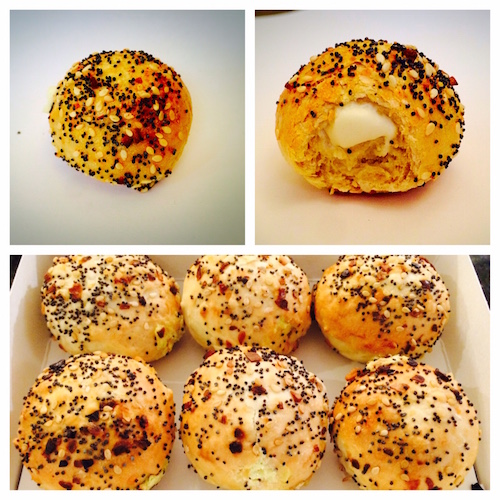 via Bantam Bagels
Bantam Bagels
The idea of a ball of bagel dough wrapped around cream cheese may sound a little strange to some, but to the rest of us, it sounds freaking delicious. In Season 6, shark Lori Grenier inked a deal with Bantam Bagels founders Nick and Elyse Oleksak to bring the mini-bagel revolution to a broader audience. Since then, the New York-based shop has expanded into hundreds of Starbucks locations on the East Coast, and perhaps notably, was crowned by Oprah as one of her favorite things of 2014.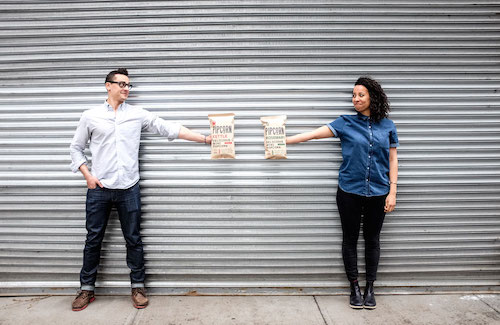 via Pipsnacks
Pipcorn
Miniaturizing food is a guaranteed way to start a trend, but who would've thought that popcorn needed an update? The folks at Pipcorn, that's who. The brother and sister duo of Jen and Jeff Martin appeared on Shark Tank in Season 6, and quickly scored a deal with shark Barbara Corcoran. Just three months after the show, the duo had raised their sales from just $200,000 to over $1.5 million. In fact, it was so popular that after the show aired, the company experienced supply issues and back-ordering issues. Perhaps they should have figured that mini popcorn that doesn't get stuck in your teeth and tastes like truffle would have been wildly popular.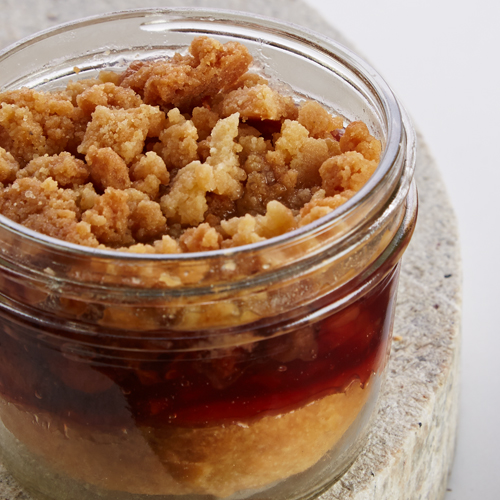 via Wicked Good Cupcakes
Wicked Good Cupcakes
Cupcakes in a jar are a pretty new concept, and Wicked Good Cupcakes has certainly refined the idea. Investor Kevin O'Leary (aka "Mr. Wonderful) recouped his $75,000 investment in the company in just 74 days, and the business saw more than a quarter-million dollars in sales in the week following the airing of their Shark Tank episode. This mail order business, which offers jarred cupcakes in decadent flavors ranging from traditional vanilla to a Mr. Wonderful-inspired cookie butter concoction, is a good one to add to the Christmas shopping list.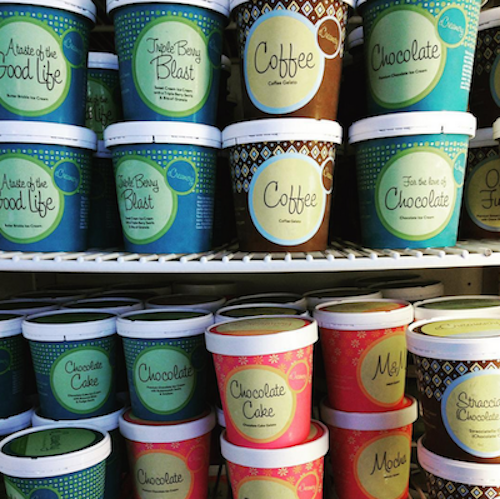 via eCreamery
eCreamery
The investors on Shark Tank love an online, mail-order business, and eCreamery is perhaps one of the most unique. Despite that fact, the company didn't actually get a deal from one of the investors on the dais. Still, the Shark Tank effect is certainly real—eCreamery sold half a million dollars worth of ice cream in just three months after their appearance on the show. It might seem counterintuitive to order ice cream over the internet, but this is 2015, and we've definitely got the technology to make it happen. On eCreamery's website, you can mix and match your perfect pint, or choose from one of their crazy-good combinations, like banana toffee praline crunch or chipotle maple bacon. No wonder they figured it out without a shark.
via Three Jerks Jerky
Three Jerks Jerky
Beef jerky is a superior snack, and the "jerks" behind Three Jerks Jerky managed to both refine this delicious (and arguably healthy) munchie and snag a deal with Shark Tank investor Daymond John. Three Jerks makes their jerky with filet mignon, and is free of gluten, nitrates, and weird preservatives. It's certainly pricier than the jerky at the gas station, but Three Jerks' popularity indicates that the premium might just be worth it.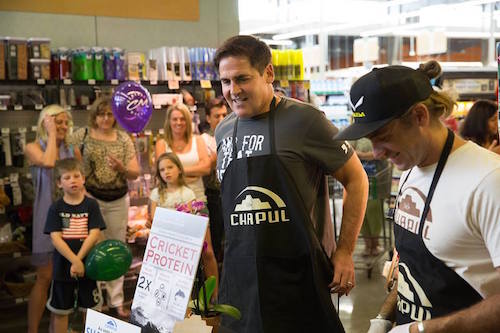 via Chapul
Chapul Cricket Bars
It's been said that insects are the protein of the future, and the bug lovers at Chapul have gotten a jump-start on the trend. These protein bars are made with cricket flour (a.k.a. ground-up crickets) and attracted a $50,000 investment from forward-thinking billionaire Mark Cuban. Don't worry—these bars don't taste like bugs. Rich flavors like matcha and peanut butter-chocolate will make you forget that you're eating something healthy.
Amy McCarthy is Paste's Assistant Food Editor. She can't stop watching Shark Tank.