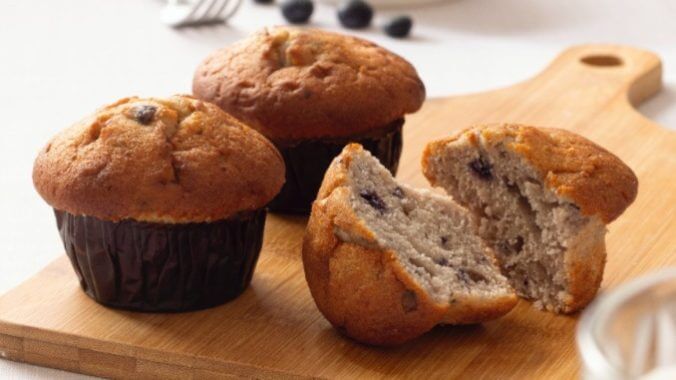 Don't know what aquafaba is? Chances are, you've had it in your kitchen before and poured it straight down the drain. That's because aquafaba is simply the liquid you find in a can of chickpeas. Although many of us don't think twice before draining our chickpeas, you actually shouldn't throw this stuff away. The starchy liquid may not look that appealing, but it actually has a variety of uses in the kitchen, and it can even help you make delicious vegan baked goods (plus a ton of other vegan-friendly goodies).
Whether you're vegan or vegetarian or just want to cut down on food waste in the kitchen, finding a way to use the aquafaba you find in your can of chickpeas is always a good idea. Let's take a closer look at how you can use aquafaba in your own kitchen. Who knows? It may just become a new essential ingredient in your pantry.
---
Add Aquafaba to Soup
Adding a can of chickpeas to your soup is a fantastic way to bulk up the recipe, add in some protein and achieve that distinctive firm chickpea texture. If you're working with a brothy soup, you'll probably want to rinse your chickpeas and use the aquafaba for something else. However, if you're trying to make a creamier, richer soup, then you may want to dump the aquafaba in your can of chickpeas into the soup along with the beans. The aquafaba can add a creamy texture and silky richness to your soup without the need for cheese or heavy cream.
---
Use It in a Veggie Burger Recipe
Sure, you can always buy your veggie burgers frozen, but they're so, so much better when you make them from scratch. However, it can be difficult to get all those ingredients to bind together well if you're not using eggs, either because you want to keep the recipe vegan or because you just don't have any on hand. That's where aquafaba comes in. Just like eggs, aquafaba works as a binder, ensuring that all the ingredients in your veggie burgers stick together to form a patty. This trick works with chickpea fritters as well.
---
Utilize Aquafaba as an Egg Replacement in Baked Goods
There's no reason to give up baked goods as a vegan as long as you have aquafaba in your cooking repertoire, as aquafaba can replace eggs in most recipes for baked goods. If you're just replacing a single egg yolk in a recipe, you'll want to use about a single tablespoon of aquafaba; to replace an egg white, use two tablespoons. Three tablespoons can be used in the place of a whole egg.
---
Make Vegan Mayo
If you've ever shopped in the vegan section of the grocery store, then you know how expensive vegan mayo can be. To save some money (and to ensure you have the freshest vegan mayo possible), make your own by using aquafaba. A recipe from the Minimalist Baker calls for mustard, sea salt, apple cider vinegar, brown rice syrup and a neutral oil in addition to the aquafaba. You'll blend the ingredients together with an immersion blender, which will whip the aquafaba and other ingredients into a delightfully creamy sauce you can use on sandwiches, in potato salads and beyond.
---
Try Your Hand at Making Meringues
Meringues are one of those treats that seems difficult to make at home but is actually pretty easy once you get the technique down right. And although they're usually made with eggs, you can actually make your very own meringues with aquafaba instead. You'll want to use a mixer to beat your aquafaba and other ingredients until they form stiff peaks, then pipe the mixture onto a baking sheet. After baking and cooling your meringues, you'll get to indulge in your crispy vegan treats. Admittedly, meringues made with aquafaba have a slight chickpea flavor to them, but it's hardly noticeable after the first bite.
---
Now that you know about everything you can do with aquafaba, make sure you start utilizing it in your cooking more. After all, why would you want to throw a perfectly good ingredient right down the drain?
---
Samantha Maxwell is a food writer and editor based in Boston. Follow her on Twitter at @samseating.