6 Cocktail Party Gifts That Aren't Liquor
Images: Schermer Pecans and Cannonborough Beverage Co.
Food
Lists
Gift Guide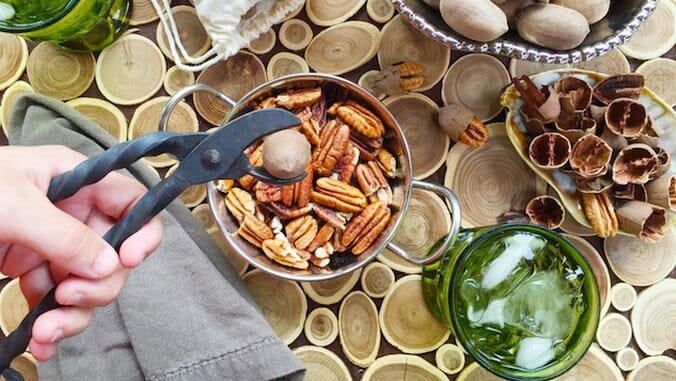 You know that one person who taught you about "grown up" parties? Who was probably the first in your peer group to switch out red solo cups for frosted beer glasses? Who you always ask to "bring that appetizer thing-y that is so good" to your party? Yes, that person; this gift guide is for them. They already have the recipe books, just the right ice scoop, and enough fancy cocktail napkins to keep everybody happy, so think beyond the basics. Chances are, any of the items on this list will get you invited to their next cocktail party, canapes and all.
1. Amaro by Brad Thomas Parsons
Photo courtesy of Penguin Random House
You don't have to know what the hell amaro is, but your cocktail host certainly will be hip to the hot category of Italian liqueurs, so give the gift of a coffee table book that is also a wonderful, readable guide to the people who create these distinct and delicious beverages.
2. Asparagus Server, R. wood Studio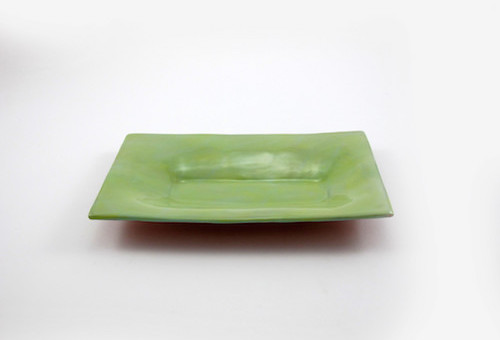 Image: R. wood Studio
Located in Athens, Ga., R. wood Studio is one of the largest pottery studios in the U.S., and its slightly rustic but elegant pieces are easy to incorporate into a wide variety of entertaining styles. Sure, this says asparagus, but it is the perfect size for appetizer plating, from cheese to mini quiche to mixed nuts and anything else that follows on this list.
3. Caviar from Eataly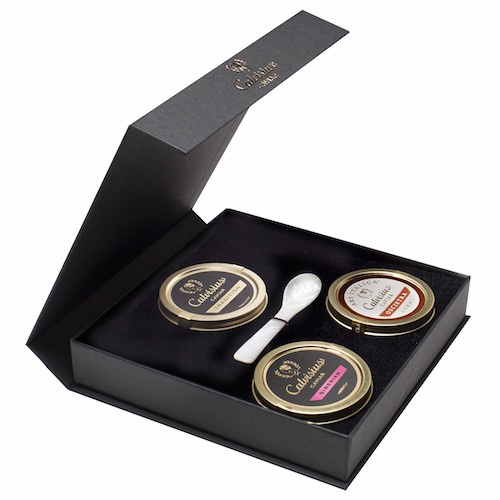 Eataly is a destination location in any of its multiple stores, and if your host hasn't had the chance to shop, eat, sip and dream in its many departments (or even if she has), a gift from there speaks of discernment and deliciousness. Go big or go home with a gift of fresh caviar, which she will know immediately how to put to use, from antipasto plate to oyster on the half shell toppings.
4. Core Flavors Cannonborough Beverage Co. (Pack of 3)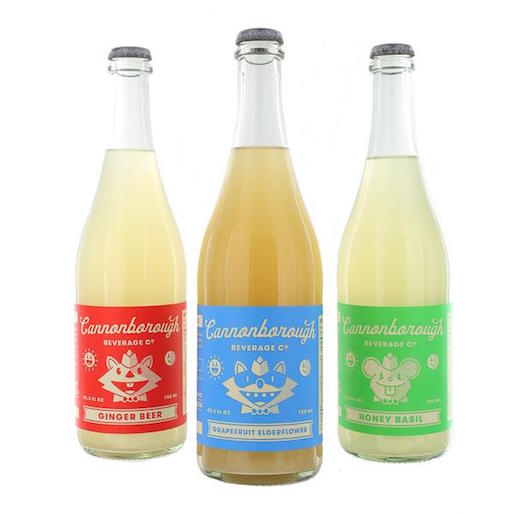 Photo courtesy of Cannonborough Beverage Co.
Made from fresh local ingredients in Charleston, S.C., these sodas are so mixable, they are on tap at local hotspot Edmund's Oast, but they are also a delicious drink for those who don't like to imbibe but don't want to feel like an afterthought. Your host will thank you either way, especially because Grapefruit Elderflower soda and juice just might be a perfect morning pick-me-up after a night of hosting.
5. Devils on Horseback Appetizers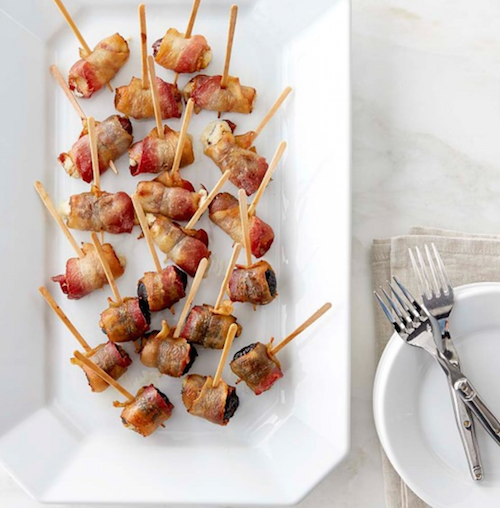 Image courtesy of Williams-Sonoma
This cocktail party classic of sweet dates or figs stuffed with cheese and wrapped in bacon is done expertly by Williams-Sonoma. Shipped frozen and ready to pop in the oven, it will save your host time, it has a cool Mad Men cocktail party vibe (don't know? Just ask that aunt that you know partied well in the 60s), and looks good on any serving dish.
6. Schermer Pecans
Fresh pecans are a Southern luxury, and Schermer in South Georgia is a Southern standard for the nuts. There's a cocktail collection (one bag of roasted and salted and one of cinnamon glazed) which provides easy options for both sweet and savory types. However, if you're host tends toward a dramatic display, fresh, unshelled nuts gifted with a forged nutcracker (pictured above) look fancy and festive anytime by the cocktail cart; guests can help themselves.
Stephanie Burt is a contributor for Paste and that person who is always asked to bring "that appetizer thing-y that was so good," so these are exactly what she wants for her next cocktail party. Trust her. She writes and mixes cocktails at home in Charleston, S.C. and is the host of the The Southern Fork podcast.