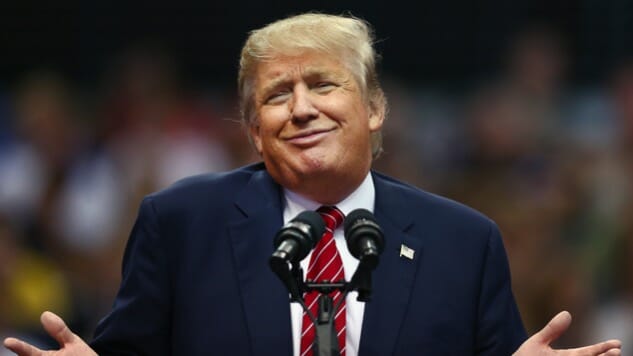 Our current administration continues to play games with the media, and frankly, we're starting to feel mentally drained.
Yesterday, we reported on the White House's boycott of CNN, which was confirmed when a White House official told Politico, "We're sending surrogates to places where we think it makes sense to promote our agenda," and noted that those places purposefully excluded CNN. Sean Spicer denied the existence of an official ban, but said, "I'm not going to sit around and engage with people who have no desire to actually get something right." These statements, along with the president continually calling the network "fake news," signalled a strong break between the administration and CNN.
However, only eight hours after the official's statement, the president's deputy assistant Sebastian Gorka appeared on CNN's The Lead With Jake Tapper to discuss Iranian policy.
It's doubtful this sudden reversal is an olive branch; more likely, it is yet another calculated attempt to undermine the credibility of the media. We've seen this pattern before. We get ahold of a statement, we report on it, and then a day later the White House does or says the exact opposite. We are supposed to feel disoriented. We are supposed to question what is truth, what is lies, what is truth-truth, what is truth-lies and what is lies-truth-lies-lies-truth. Are we drinking vodka out of our coffee mugs yet?
Luckily, as pointed out by The A.V. Club, there is one easy, fail-safe way to know what our president is honestly thinking at any given moment.