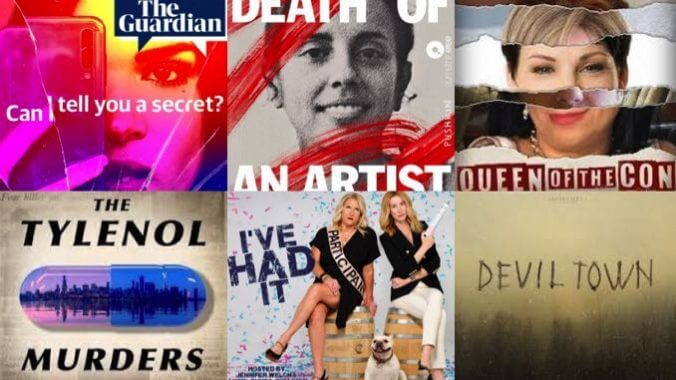 I love podcasts, listen to podcasts, work in the podcast business and can't stop talking about podcasts—and 2023 has a deluge of podcasts already announced. This new list has unsolved crimes, current events and cranky women venting about things in everyday life (the most relatable for me personally). There's also scamming, cyberstalking, satanic panic and the sexist underbelly of the art world. Here, in alphabetical order, are eight new podcasts we can't wait to binge.
Can I Tell You A Secret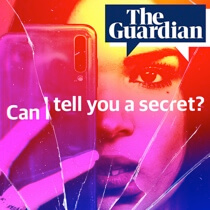 If you are on a social media platform, it's not unusual to get a message from someone in your past. But if you were one of Matthew Hardy's victims, you were subject to a nightmare of cyberstalking. The Guardian's Sirin Kale, looks into his unrelenting online crimes. His victims describe how they were terrorized non-stop. Kale also talks to his family to get an understanding of the methods behind his madness. A couple of things are analyzed here, the role of social media companies in these situations, his mental state and how law enforcement should handle these situations moving forward.
---
Chameleon Season 5 | Dr Dante: Master Of Deception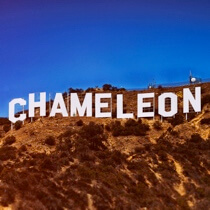 "Dr" Dante is a hypnotist who marries a major movie star in the 60's. He then goes on to be one of the biggest con men of all time and likely, you've never heard of him. He's so good at what he does, you almost want to give him a hat tip. Dante is an innovator at screwing people over. There are so many throwbacks in this series: Typewriters! Local news crime stoppers! The Penny Saver paper! I don't want to reveal too much because the surprises are part of the fun. Host Sam Mullins (Wild Boys) gives hilarious insight and context. [Disclosure: I work with Campside Entertainment on talent booking]
---
Death Of An Artist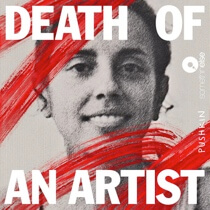 Hosted by art historian Helen Molesworth, it's about the tragic death of artist Ana Mendieta. Her husband, Carl Andre, also a renowned artist, was accused but never charged with killing her. The series sparks a conversation. Can you separate the person from the art? Molesworth uses this incident, which a lot of people in the art world don't want to talk about, to show how women are sorely misrepresented in the art world. She risked a lot to tell all the points of view in this story and it really resonates. I still can't stop thinking about Mendieta and what happened next.
---
Devil Town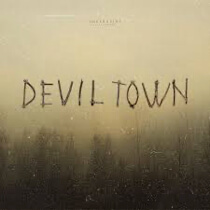 When a Gilmer, Texas teenager, Kelly Wilson, goes missing, residents assume she is a victim of satanic rituals. This happened during the height of the "satanic panic" 90's. The real truth, still unsolved, likely has nothing to do with these conspiracy theories. Journalist Wes Ferguson grew up in this East Texas town and always wondered what really happened. Was it really devil worship related or something even crazier? While he doesn't get all the answers, Ferguson gets pretty damn close. [Disclosure: You may hear my voice on commercials with Imperative Entertainment]
---
I've Had It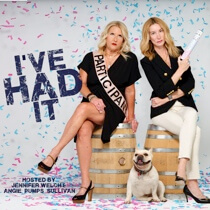 Toddlers being jerks, Burning Man, Astrological signs and random national holidays are just some of the topics Jennifer Welch and Angie "Pumps" Sullivan have "had it" with. These former Bravo TV personalities and long-time BFF's are absolutely hysterical. Their "I've Had It" rants include a guest who helps break down whatever is making their eyes roll. It's a crank fest with heart and sometimes they even wind up liking the things they gripe about. I love this show so much and I recently had the opportunity to be hosted as a guest because I've had it with people's obsession with brunch. HAD IT. Come at me.
---
Queen Of The Con – Season 3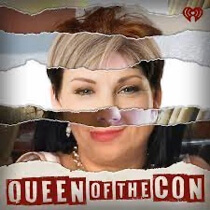 Danielle Miller comes from a world of wealth. She is the last person you'd suspect of being an identity-stealing criminal. She'll do anything to support an insta-fabulous, lavish lifestyle. It's basically a true crime for a Brazilian butt lift! Jonathan Walton hosts the third season of this true crime-ish show with humor and expertise. (Season 1, about an Irish heiress, and Season 2, about a shady accountant, are also terrific.)
---
The Problem With Jon Stewart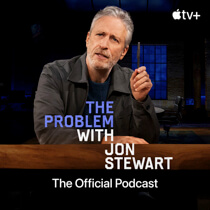 It's not surprising that Stewart masters the podcast medium. His writers and experts join the conversation discussing whatever the hot-button issue is. Some of the recent topics are vaccine hesitancy, anti-trans laws and new science to make your dog live longer (my personal favorite). Since he's a brilliant interviewer, you always get the answers to the burning questions. The Problem is a companion to the Apple TV+ show, but the podcast has its own unique low-frills vibe. This is a compliment—it's totally real, just like Jon.
---
Unsealed: The Tylenol Murders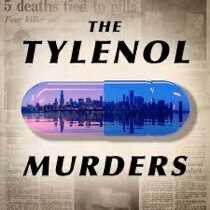 In 1982, a string of sudden deaths happened in the Chicago area. It was a mystery on how the medicine bottles became laced with cyanide and placed randomly on store shelves. Chicago Tribune investigative journalists Christy Gutowski and Stacy St. Clair, take on what happened with new, shocking details. You'll learn about the suspects and the potential motives. But most importantly, even after all these years, it is still unsolved. The murders were decades ago but you'll be on the edge of your seat trying to figure out why someone would want to commit these crimes. This is a gripping, expertly reported and produced series.
---
Hope you enjoy these picks. My airpods are pocket ready for the next ones. Keep your suggestions coming.
Mara Davis is a media personality based in Atlanta. In addition to hosting the VoteHer podcast with Senator Jen Jordan, she also is a senior talent booker for various television networks and podcasts. Follow her on Twitter @MaraDavis.