An Ear for Film: Batt-Damon v Everybody
The three best movie-related podcast episodes of the week.
Graphics by Sarah Trahan, Evelyn Stamey and Dom Sinacola
Movies
Lists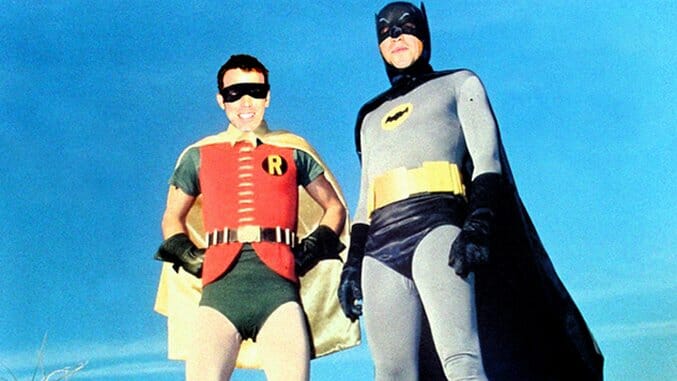 Each week, Dom plumbs the depths of podcast nation to bring you the best in cinema-related chats and programs. If writing about music is like dancing about architecture, then writing about movie podcasts is like listening to someone describe someone dancing about architecture.
Have a suggestion for a good movie podcast? Slide into Dom's DMs on Twitter.
In case you're unfamiliar, the last week in March is Sweeps Week for most podcast networks, which means a whole cadre of brand new shows premiere alongside veteran podcasters rolling out some of their most high-profile work in the hopes that they can lure new listeners into the fold. Setting aside the ubiquitous Batman v Superman opinions for the week, film podcasters are resorting to big guests and no-holds-barred hot takes to satisfy the clickiest fingers scouring the web for content.
As Paste's podcast expert, I am no different, which is why I'm ecstatic to bring you three podcasts I haven't yet covered in this column, which each had some of their best episodes this past week. (Though special shout-out to The Projection Booth for their incredibly comprehensive episode about Nicolas Roeg's Bad Timing, replete with a friggin' interview with the director, and to We Hate Movies who provided the commentary we never knew we needed for BvS, focusing on how the fact that Holly Hunter's character dies next to a glass of Lex Luthor's urine marks a new low for superhero movies in general.)
So raise your mason jars full of pee to a great era in podcasting, and check out my picks for the three best episodes of the week:
---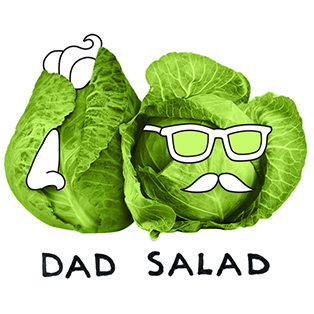 Dad Salad
"Midnight Special and Jonathan Kent"
On each episode of Dad Salad, co-hosts Tom Dinnercola and Phil Nelson review dads and dadding in recent and classic films, rating each dad on a scale from 1 (Bad Dad) to 5 (Rad Dad) to determine each dad's place in the canon of All-Time Great Cinematic Dads. This week, the Saladeers talk Michael Shannon's role in Jeff Nichols' new Midnight Special as the father of a boy with nebulous superpowers. How far must a truly Rad Dad go to protect his super-son? Having only watched the trailers for the film, Dinnercola and Nelson answer at surprising length, discussing Shannon's excellent taste in Eddie Bauer flannels and musing about at what point in a super-powered son's life he should be told about safe sex. From there, their conversation transitions seamlessly into another dad with a super-son, Jonathan Kent. Like every film-related podcast, Dad Salad feels the need to weigh in on Batman v Superman, but fortunately the hosts only focus on the scene in which Clark Kent (Henry Cavill) is visited by his ghost dad (Kevin Costner) on top of a mountain. Though Dinnercola and Nelson agree that for the most part, Jonathan Kent is, next to George Washington, America's original Rad Dad, in BvS it's very Bad-Dad of him to give his son advice that directly contradicts the advice he gave his son moments before his death in Man of Steel. Regardless, the hosts agree that though the film's Jonathan Kent is more of a Sad Dad than anything else, he is a much better ghost dad than Bill Cosby. And, as in every episode, Nelson caps off the conversation with a great joke, this time about a talking duck and a supermarket that doesn't sell duck food.
---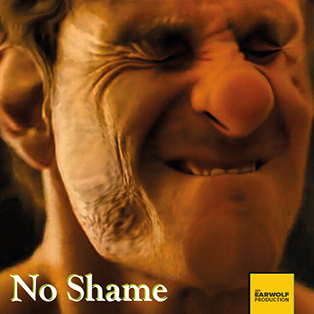 No Shame
"Brokeback Mountain with Jake Gyllenhaal"
In Earwolf's brand new podcast, host Henry Flebberman invites stars on to do more than simply talk about their famous on-screen love scenes, but to describe in painstaking detail what their parents' reactions were to seeing their child humping in front of millions of people. For his pilot episode, Flebberman is joined by the incessantly charming Jake Gyllenhaal, who describes his multiple love scenes in Ang Lee's Brokeback Mountain, comparing his chemistry with Anne Hathaway versus that of his dear friend, the late Heath Ledger. Gyllenhaal then tells the story of bringing his mother to the film's premiere, as well as the street tacos they ate afterwards, because his mom wasn't all that bothered by the scenes, having already steeled herself to such things by enduring daughter Maggie's work on Secretary barely three years before. Next Flebberman introduces a reoccurring segment, in which he brings in his own mother to watch the aforementioned sex scenes with him, forcing himself to describe in graphic detail what's happening on screen while his mother sits close by, vocally mortified and audibly disappointed in the direction her son's life has taken. Whether or not No Shame will get much content out of its premise if more stars' parents are as game as the Gyllenhaals' is still up in the air, but for now Flebberman's knowledge of film and ease with attractive Hollywood folk make for brisk listening.
---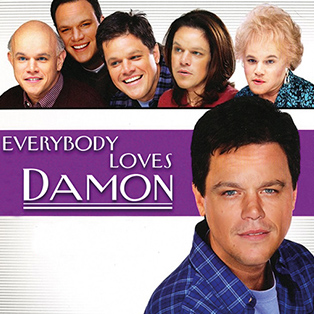 Everybody Loves Damon
"Hereafter"
Unlike most podcasts of its ilk, such as Hanks for the Memories, Everybody Loves Damon does more than take its titular hero's endearing nature for granted, it actively invites guests to the show to figure out ways to hate Matt Damon. Host Don Slimmapolo begins each episode with an overarching question—Is it possible to dislike Matt Damon—and then uses one terrible film from Matt Damon's oeuvre to investigate that notion at length.
This week Slimmapolo scores what in the podcast business is called a "killer get" by having infamous "debunker" James "the Amazing" Randi come on the show to talk about Matt Damon's role as a psychic construction worker in Clint Eastwood's Hererafter. Feeling no compunction for sullying Damon's or Eastwood's good names, the Amazing Randi goes into excessive detail explicating how George the construction worker's supernatural powers are "bullshit," which leads him into an expletive-filled, unprovoked rant about John Edward, even going so far as to give out Edward's home phone number and address, encouraging listeners to go to the man's house and "do what comes naturally, I don't care, this doesn't matter…none of this matters…what were we talking about?" Still, not for a lack of trying, Slimmapolo and Randi are unable to find much reason to dislike Damon in Hereafter, ending yet another episode of Everybody Loves Damon in defeat.
---
Dom Sinacola is Assistant Movies Editor at Paste and a Portland-based writer. Like everyone on this planet, he co-hosts his own podcast, Pretty Little Grown Men, which is sometimes about movies but mostly about Pretty Little Liars. You can follow him on Twitter.