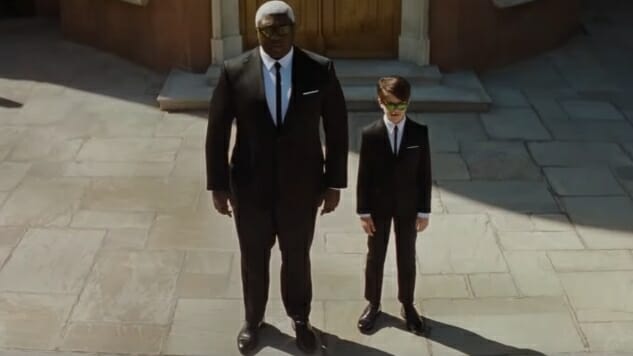 12-year-old genius Artemis Fowl has a legacy to live up to when he discovers he descends from a long line of criminal masterminds. He gets tied up in a rescue mission for his father and sets off to confront a hidden race of fairies in a battle of wits and cunning for a chance to get him back. He'll have to think quickly on his feet, but he'll have help from his friends and some cool gadgets.
Directed by Kenneth Branagh and based on the first two novels in Eoin Colfer's series of the same name, this action-packed fantasy adventure is in theaters May 29.
The film stars Ferdia Shaw as Artemis, with support from Colin Farell as Artemis Fowl I, Lara McDonnell as Captain Holly Short and Nonzo Anozie as the Butler who teaches Artemis about his family after his father is kidnapped.
Watch the trailer for Artemis Fowl below. You can revisit the film's first teaser here.