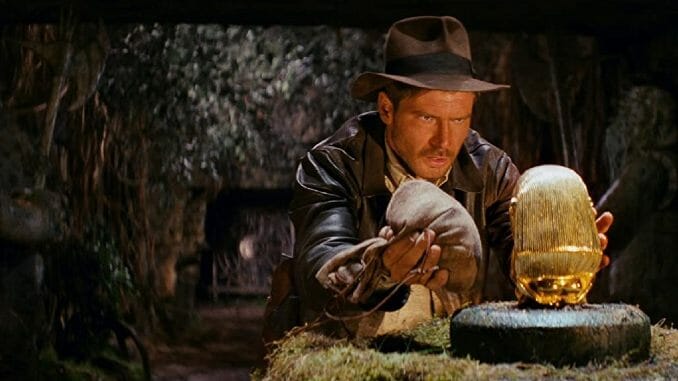 Welcome to Paste's 80 Best Movies of the 1980s. This list takes into account what the critics and audiences of the time could not—the lasting ripple effects of iconic performances, influential direction and pop-culture sweet spots, as well as some simply overlooked gems. That said, a great performance or popular endearment isn't necessarily enough. The films on this list must be good, solid examples of their respective genre (and in some cases, the template for said genre).
This list is not meant to be just another rehashing of critical favorites nor a popularity contest. Instead, it's a bit of both, with a few other considerations thrown in to boot. The result is a list that compares apples and oranges—and lima beans and lamps—with the ultimate goal of providing the Paste reader a list of movies that are worth checking out.
Are there 20 films by masters missing from this list? At least. Twenty films beloved by the masses absent and worth inclusion? Without a doubt. With that in mind, consider this the only thing such a list can be—a good start.
Here are the 80 best films of the 1980s:
---
80. Ladyhawke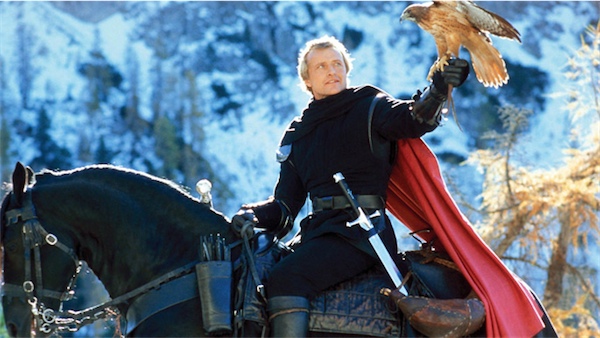 It's near impossible for moviegoers under a certain age to understand just how bleak the fantasy-film landscape was for avid fantasy buffs in the early 1980s. Most of the classics of fantasy literature were deemed unmakeable and those that were made were pretty much unwatchable. As for original screenplays? Krull. Dark times, indeed. Ladyhawke, Richard Donner's tale of cursed lovers and the thief who helps them, was a break in the clouds, or more precisely, the first pebble of an eventual avalanche of genre that dominates the box office today. As Etienne, Isabeau and the Mouse, respectively, Rutger Hauer, Michelle Pfeiffer and Matthew Broderick invest their characters with a degree of role-appropriate personality and charm that marks them more as fantasy archetypes than film stereotypes. Shot simply and beautifully, Ladyhawke represented an important watershed for the genre—it felt real. (The soundtrack, sadly, sucks.) —M.B.
---
79. Star Trek II: The Wrath of Khan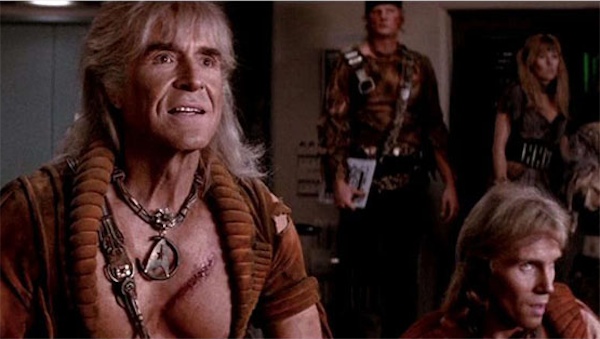 Come for the "KhaaAAHHHHHN!", stay for the surprisingly emotional treatise on aging without wisdom, as well as one hell of a potent, humbling gut punch of an ending. Anyone arguing for any other film in the Trek franchise will find themselves speaking into a black hole chewed in the matte canvas by exquisitely potent villain, played by Ricardo Montalban. That director/co-writer Nicholas Meyer somehow coaxes a performance from William Shatner that's only barely un-Kosher makes this movie a space opera with broad, lasting appeal. —S.W.
---
78. Sixteen Candles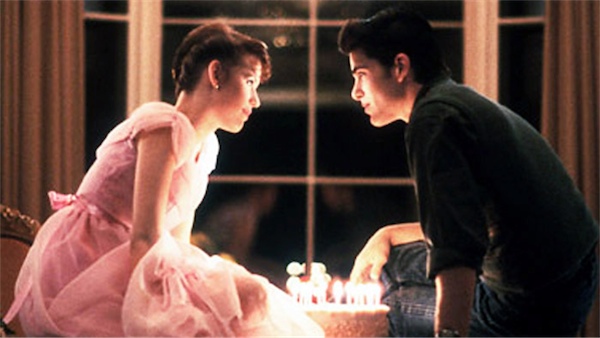 Molly Ringwald's turn as Sam, the high-school sophomore in a family that's forgotten it's her Sweet 16—plus a stronger, more expansive supporting cast—push this John Hughes effort ahead of The Breakfast Club that followed. Anthony Michael Hall and his ever-skeptical friends represent a leap forward in the presentation of nerd-kind (making up, perhaps, for the step back of Gedde Watanabe's offensive-but-hilarious-nonetheless Long Duk Dong). While fathers everywhere still say "What?!" to the closing image of Sam's dad smiling benevolently as she goes off with some strange guy, the sweetness of family and friendship wins out. —M.B.
---
77. My Neighbor Totoro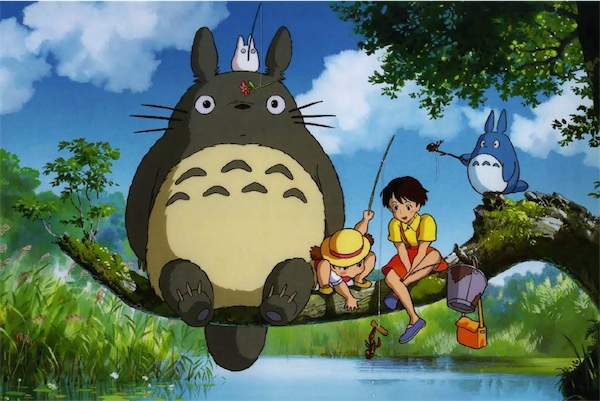 Granted, later films by Hayao Miyazaki (especially Princess Mononoke and Spirited Away) would explore more serious themes, but the magic that made Studio Ghibli the only real pre-Pixar alternative to the Disney machine can be found here: the sprightly imagination, the endearing characters and the evocation of both childhood wonders and fears. —M.B.
---
76. Caddyshack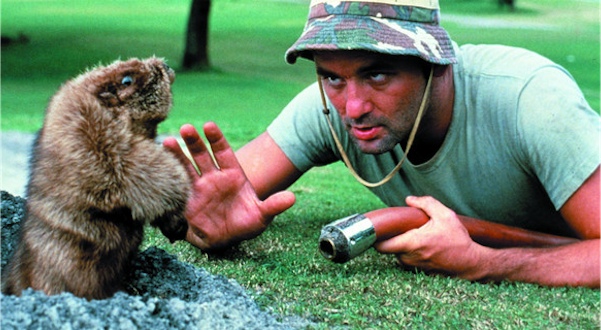 More embedded in pop culture than any other comedy of the last 30 years, Caddyshack may just now be receding in its reach. Featuring iconic performances by both Chevy Chase and Bill Murray (one of whom has weathered the intervening years better than the other), the Harold Ramis-directed comedy put golf in its place and ensured it would be a long time before anyone would see a Baby Ruth near a swimming pool without snickering. —M.B.
---
75. The Terminator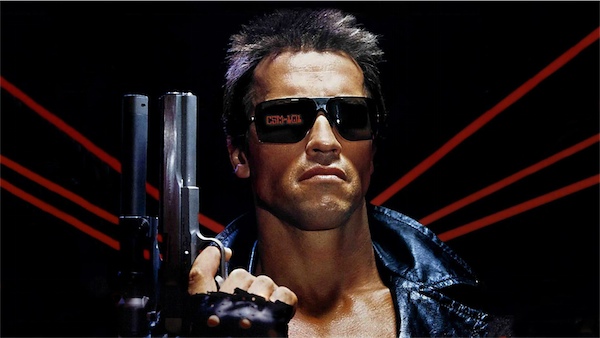 It's appropriate that the arrival of a naked cyborg (shaped much like the future governor of California) heralded the arrival of a filmmaker whose use of technology has had almost as significant an impact on the film industry as Dark Lord Lucas himself. (The box office receipts are comparable, as well.) Granted, in terms of special effects, James Cameron's 1984 sci-fi thriller is a simple affair when compared to its sequel (or Titanic or Avatar), but its frenetic action and iconic title character made the success of The Terminator as unexpected as it was deserved.
---
74. The Brother from Another Planet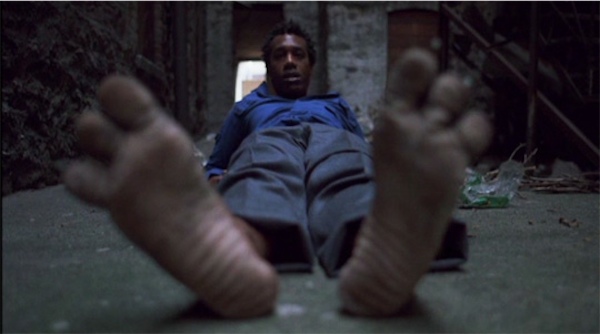 During the '80s, John Sayles established himself as a smart indie writer/director with a knack for social commentary. But only one of his films embedded said commentary into a zany sci-fi plot. The result is the story of a mute alien who looks like a black man with weird feet, who crash-lands in Harlem and meets and observes the people of New York City. Joe Morton gives a stellar silent performance that, like the film itself, seamlessly moves from comic to empathetic. —J.M.
---
73. Fitzcarraldo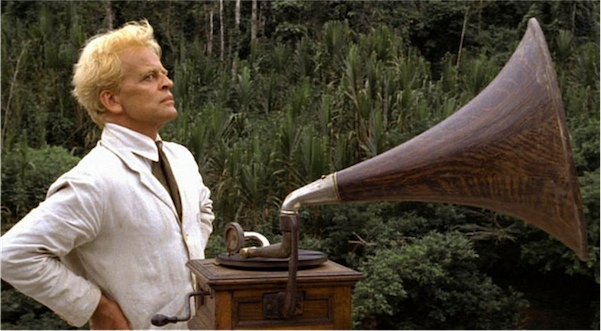 One of the decade's most remarkable shots doesn't feature any fancy camera moves or dramatic reveals. It just shows a 360-ton boat slowly inching up a large, steep jungle hill. Werner Herzog could have used some form of special effects to make it happen, but he felt the audience would have been able to tell, so he really pulled the boat up a mountain, in a famously hellish shoot (depicted in Les Blank's documentary Burden of Dreams). Perhaps the film is so engaging because Herzog's own obsession with the unthinkable parallels that of his mad title character, a wild-eyed and wild-haired opera lover who wants to build an opera house in a small Peruvian city along the Amazon and tries to get into the rubber business to do it. Klaus Kinski embodies the role perfectly, allowing us to sympathize with his foolish dreams. —J.M.
---
72. The Vanishing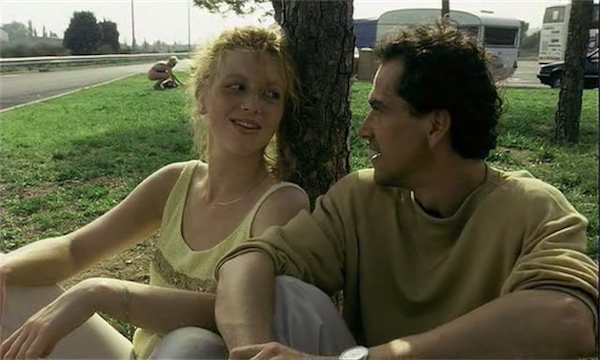 It's easy to underrate the impact of director George Sluizer's 1988 film. After all, the population explosion of cold, calculating killers featured in "murder of the week" television shows and news program reenactments makes The Vanishing's innovative structure—introducing the viewer to the villain early and featuring him throughout the picture—seem almost formulaic. But the approach was riveting then, and still is today. —M.B.
---
71. A Christmas Story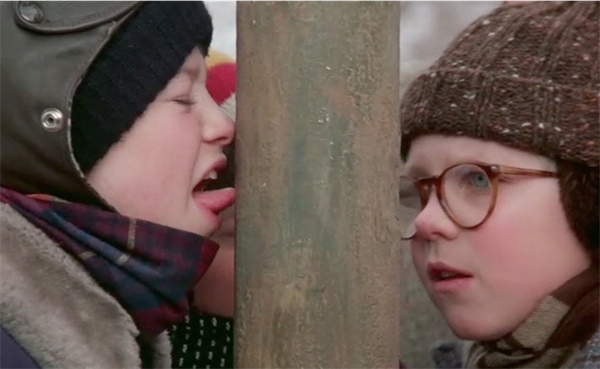 To wring something as genuinely warm and heartfelt as it is hilarious from a central theme of rampant consumerism is a rare thing. To supplant Christmas Day TV scheduling previously reserved only for classics like It's a Wonderful Life and Miracle on 34th Street is quite another. Director Bob Clark assembles a pool of onscreen talent who were clearly born to inhabit Jean Shepherd's treasured story of childhood amidst Major Awards, first swear words, cynical Mall Santas, and—of course—the ruminations on what it truly means to shoot your eye out. —S.W.
---
70. The Cook, the Thief, His Wife & Her Lover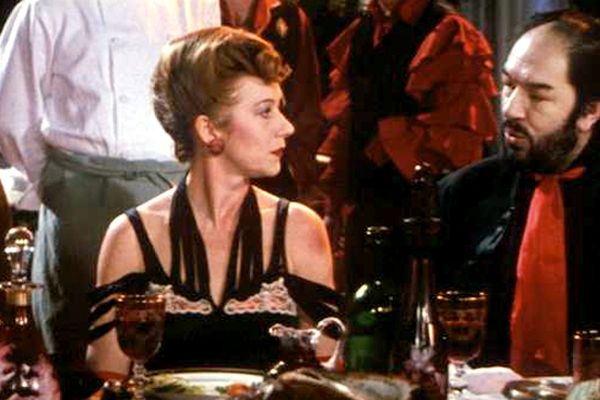 Peter Greenaway's highly stylized approach and "clever" touches can sometimes work against him, creating works that are as much curious artifacts as they are complete films. Not so in The Cook, the Thief, His Wife & Her Lover. Through a sustained juxtaposition of the ugly and crass (embodied by Michael Gambon's vile Thief) with the beautiful and sophisticated (Helen Mirren's Wife), Greenaway has created an experience that rewards the determined viewer. If you make it past the opening scene—and many didn't when it was first released—what comes after is worth it. —M.B.
---
69. A Room With a View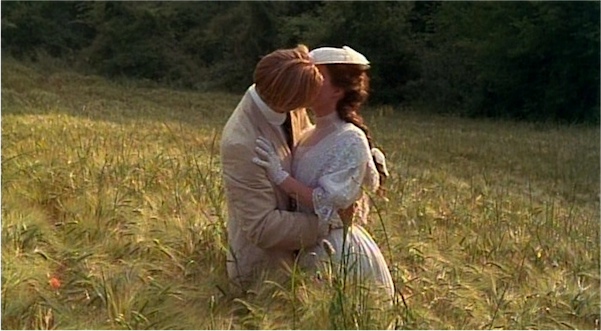 In the 1980s and 1990s, the phrase "A Merchant & Ivory" film was as much a genre as a reference to the actual films directed by James Ivory and produced by Ismail Merchant. A Room With a View embodies the best of what their virtually templated approach has to offer—a story of the mostly British upper crust, often set in a romantic or exotic setting, unfolded in a measured fashion and accompanied by much repressed feeling. That said, A Room With a View is at heart a hilarious comedy of manners that gets funnier with each subsequent viewing. —M.B.
---
68. Evil Dead 2: Dead by Dawn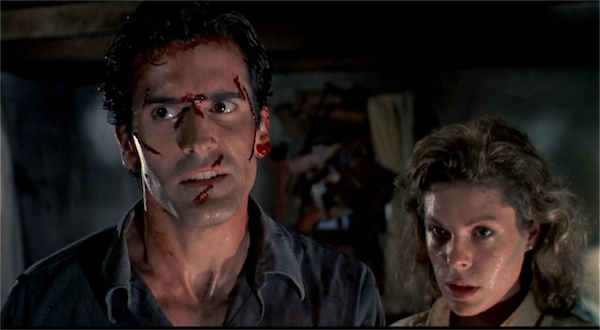 Sam Raimi's sequel/reboot to Evil Dead is a slice of gory, slapstick Heaven (via the titular forces of Hell). Lead by Raimi's own Toshiro Mifune, Bruce Campbell, there are few films which better demonstrate the principle of "art through adversity." Who needs an even moderate budget when you have Campbell's knack for physical comedy and crack timing, Raimi and Spiegel's script piled impossibly high with memorable bluster, and a sackfull of clever visual tricks and inventive set pieces? All signs point to Cult Status = Justified. —S.W.
---
67. Monsieur Hire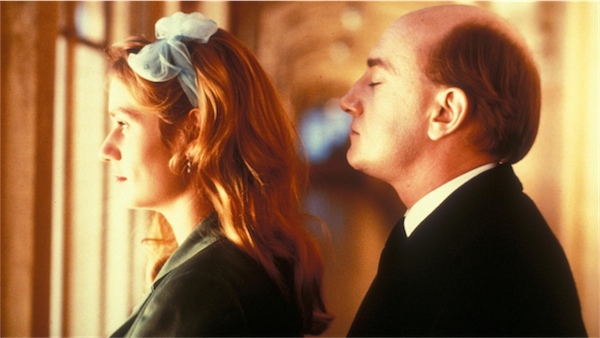 Based on a novel by Belgian writer George Simenon, director Patrice Leconte blends cold, cool visuals, superb performances and a haunting score by composer Michael Nyman (The Piano, Gattaca, pretty much every Peter Greenaway film) in this too-often-overlooked French thriller/love story. Whether you get caught up in the whodunnit, the off-kilter romance or just the fascinating character portrait of the title character, Monsieur Hire will leave a lasting impression. —M.B.
---
66. Say Anything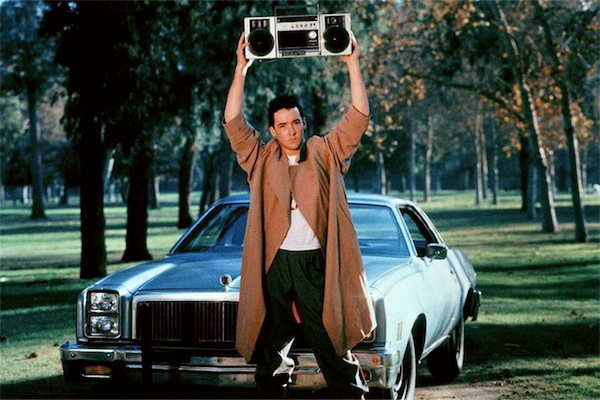 In his directorial debut, Cameron Crowe places one of the all-time charming film courtships within that strangely insular time, mid-transition, between high school and college (or career or family). In Lloyd Dobler, the defining role of John Cusack's career, Crowe presents an appealing, convincing everyman whose pursuit of a girl (Ione Skye), supposedly out of his league, reveals how foolish such handicapping can be in the first place. Though Crowe would go on to create a number of career-launching roles for women (Renee Zellweger and Kate Hudson should thank him, daily), in Say Anything, Dobler rules. —M.B.
---
65. The Natural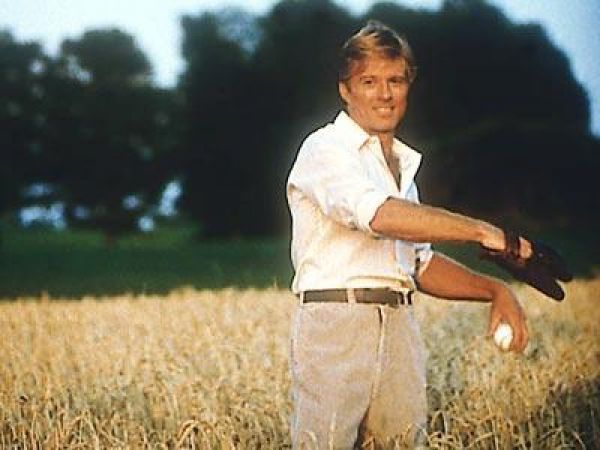 Among the most beloved sports films of all time, this glowing fable of America's Pastime has lost little of its luster for those so fable-y inclined. Like most fables, The Natural is built to be consumed again and again. Superb performances by Robert Redford, Robert Duvall, Glenn Close, Kim Basinger and the entire cast help it all go down easy. The soaring, instantly recognizable score by Randy Newman doesn't hurt, either. —M.B.
---
64. Au Revoir, les Enfants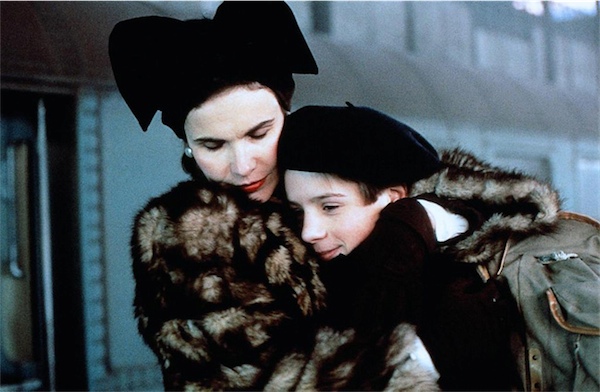 Au Revoir, les Enfants portrays one French schoolboy's limited view of the Holocaust in a manner that is reserved yet devastating. Set in a Catholic boarding school in France, it follows a pampered rich boy (Gaspard Manesse) who befriends a new classmate who is secretly a harbored Jew (Raphaël Fejtö). Louis Malle based the film on his own childhood and imbued it with a quiet simplicity that makes its saddest moments gut-wrenchingly real. By merely letting the camera linger on an empty passageway, Malle beautifully emphasizes a terrible moment that his main character—and his audience—will never forget. —J.M.
---
63. Blood Simple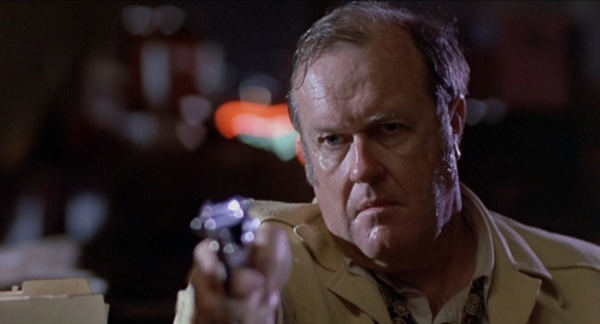 Blood Simple introduced the world to the cinema of Joel and Ethan Coen, and the world has been a better place ever since. The brothers, of course, went on to bigger budgets, Oscar victories and a variety of genres, but their writing and directing were already in top form when they made this stylish noir thriller. John Getz, Frances McDormand and Dan Hedaya are all excellent in the story of an increasingly bloody romantic entanglement, and M. Emmet Walsh steels the show as a sleazy private detective. But the real stars are the Coens, as they build on a nightmare scenario with taut suspense and a cheeky sense of humor. —J.M.
---
62. The Little Mermaid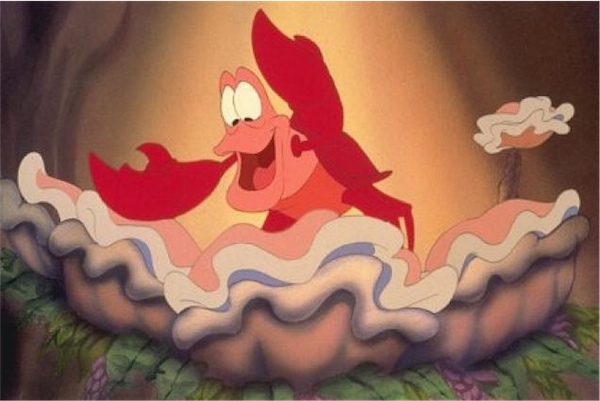 Bolstered by lush animation, a lively story and a great score, The Little Mermaid signaled what would be a decade-long resurgence in Disney animation. Though Ariel has since become another soldier in the Princess Brigade, at the time, she showed more spunk, initiative and personality than the Disney heroines who had gone before. As with most of the true Disney (Pixar) classics, parents could do worse than getting stuck watching The Little Mermaid for the hundredth time with their children. —M.B.
---
61. She's Gotta Have It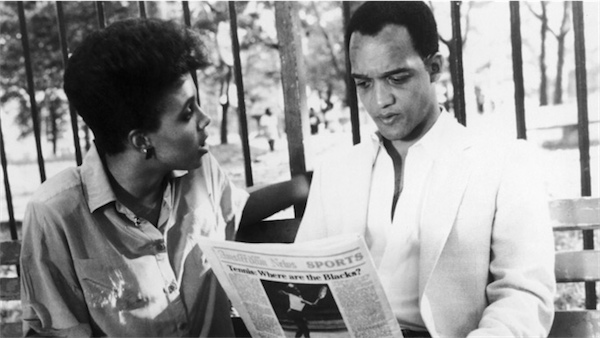 A glorious mess. Some of the dialogue is forced, none of the performances are outstanding, some of the cinematography is ill-advised. But you can see Spike Lee feeling his way here, making daring choices, exploring the space of the film's world. Even as a historical document tracing the early steps of one of the cinema's great directors, it would be fascinating. But it's not a museum piece, at all. The script is smart and funny and audacious. The camera work, for every ill-advised chance taken, produces just as many moments of excitement. The film pulses with an enormous kinetic energy, a fierce creativity bursting out at the seams. It's as if Lee's talent and his ambitions are a pair of horses pulling a cart, and he can't quite harness them yet. That creates an immensely watchable film, while also setting the stage for the next step. Because when he learns to use those reins even a bit … watch out. —M.D.
---
60. The Last Metro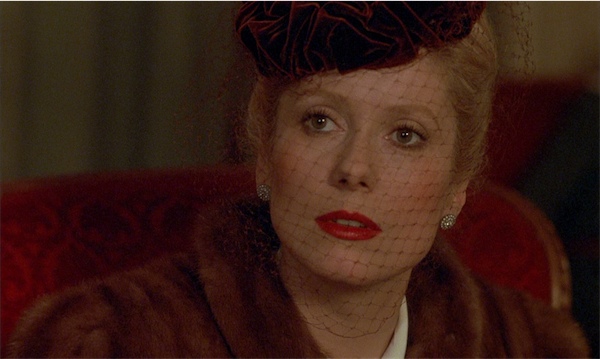 Perhaps Francois Truffaut should have released The Last Metro using a pseudonym; maybe then it would be regarded as a minor masterpiece. As it is, the critics can't help compare this brilliant but largely conventional film to his earlier, more radical work, like The 400 Blows and Jules and Jim. More's the pity, for as an unabashed ode to the power of art and the spirit of resistance, it has few equals. It helps to have two of the French screen's greatest legends, Catherine Deneuve and Gerard Depardieu, front and center. But the story of a theater in Nazi-occupied Paris being run in secret by a Jewish director living secretly in the basement has the power to thrill and inspire, if only you can forget who directed it. —M.D.
---
59. The Last Emperor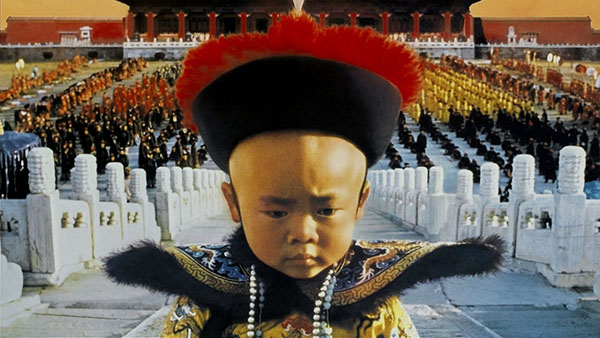 The last emperor of China, Puyi, spends his youth and young-adulthood in unparalleled luxury, is imprisoned by the Red Army, and becomes a gardener under Mao's regime in a dazzling epic by director Bernardo Bertolucci. The photography is breathtaking, the subject is exotic and intriguing, and the history lesson is subtle as this film comes full circle, beginning and ending at the Forbidden City. —J.R.
---
58. An American Werewolf in London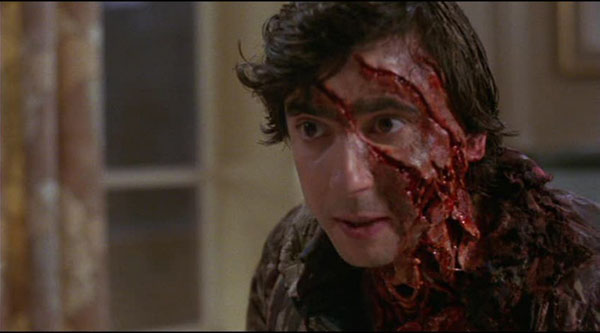 There's gallows humor, then there's the more direct approach of a-wolf-tearing-out-one's-esophagus humor. John Landis' other werewolf (non-King of Pop) entry is practically an overachiever in balancing its genuinely scary-as-hell moments with scenes of absurd levity. Rick Baker's wolfen SFX also serves as evidence that David Cronenberg didn't hold the monopoly on bodily horror during the '80s, nor Industrial Light and Magic the monopoly on putting the fantastic on film. —S.W.
---
57. Women on the Verge of a Nervous Breakdown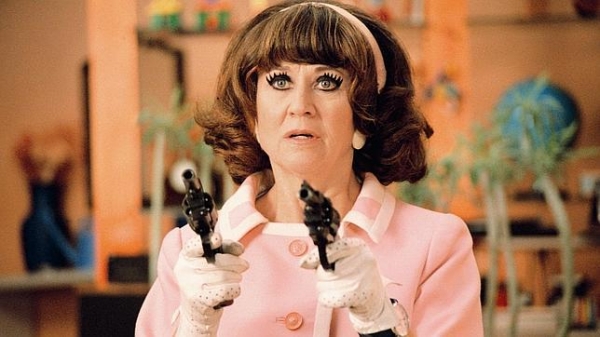 The film that, for most, introduced Pedro Almodóvar to U.S. audiences, Women on the Verge of a Nervous Breakdown is a robust farce that is also inescapably Spanish. Fortunately, humor is an international language, making the film perfect for any date night that can withstand subtitles. —M.B.
---
56. The Elephant Man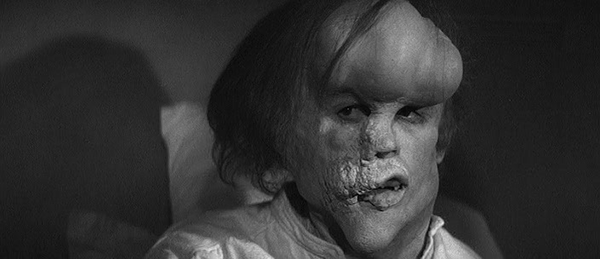 David Lynch melds history and art in the true story of severely disfigured John Merrick, known as "The Elephant Man," and his physician Frederick Treves. Abandoned by his parents and exhibited as a side-show freak, Treves rescues Merrick from squalor, educates him, and allows him to become the toast of London. Filmed in black and white, the film is a triumph of cinematography as well as prosthetic makeup design. By film's end, we feel Merrick's exhaustion and depression as he gently slips away, reminding us that there are many kinds of exploitation. —J.R.
---
55. Back to the Future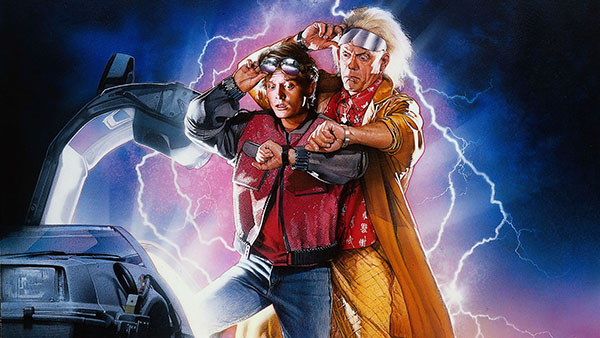 Not until Matt Groening/David X. Cohen's animated TV series Futurama would we again see the lighter side of the grave consequences inherent in time-travel paradoxes. Robert Zemeckis and Michael J. Fox each securely attached their names on the A-list with this sci-fi comedy that ensured Christopher Lloyd would be forever associated with the Crackpot Inventor archetype, and that any DeLorean on the road would eventually be ticketed for speeds in excess of 88 mph. —S.W.
---
54. The Moderns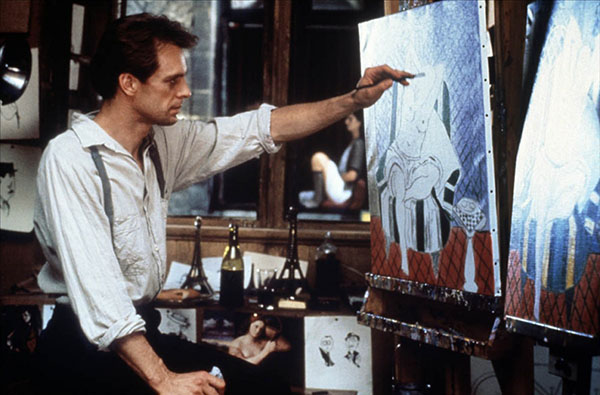 Alan Rudolph presents a story of love, art and the Lost Generation in 1920s Paris. Though not a recommended resource for anyone seeking in-depth and truthful portraits of Hemingway, Stein, Toklas, etc., The Moderns is a marvel of languorous-yet-rewarding camera work and sports a charming aesthetic made all the more so by Mark Isham's soundtrack and the performances by Rudoph stalwarts Keith Carradine and Genevieve Bujold, as well as near-professional future femme fatale, Linda Fiorentino. —M.B.
---
53. The Last Temptation of Christ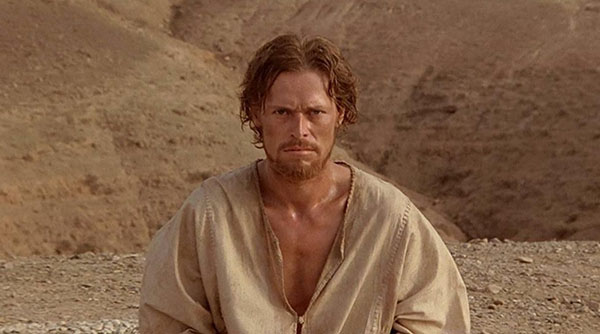 Few things stir up controversy like a sexualized Messiah. Nonetheless, Willem Dafoe's portrayal of Jesus ranks of one of the most human and relatable Christs ever depicted on film. (The performances of Harvey Keitel as Judas and Barbara Hershey as Mary Magdalene are first-rate, as well.) Along with Dafoe's performance, Martin Scorsese's film (and Paul Schrader's screenplay) combine to present a fresh, compelling take on the Son of God. —M.B.
---
52. This Is Spinal Tap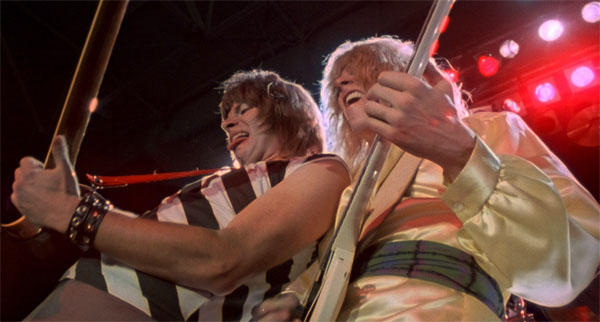 Rob Reiner's Grandaddy of American mockumentaries features the mostly-improvised performances of co-writers/songwriters—and, really, comedic geniuses-at-large—Christopher Guest, Michael McKean and Harry Shearer as the inept, past-their-prime members of Spinal Tap, a heavy metal outfit whose remaining cachet amounts to being remembered as one of England's loudest bands. This is the road film that, with a straight face, announced to the world what it meant to dial it up to 11.—S.W.
---
51. Bull Durham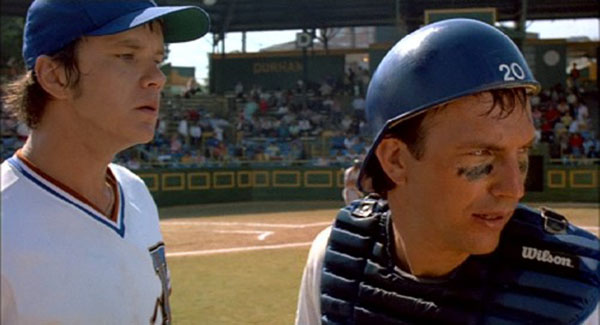 The most engaging presentation of the minor-league life on film—and a pretty salute to baseball, in general—this first installment in the unofficial Kevin Costner Baseball Trilogy proved that baseball could equal big box office. Costner and Susan Sarandon anchor this film that does its part to engender a love for the game and the people who court it. —M.B.
---
50. Babette's Feast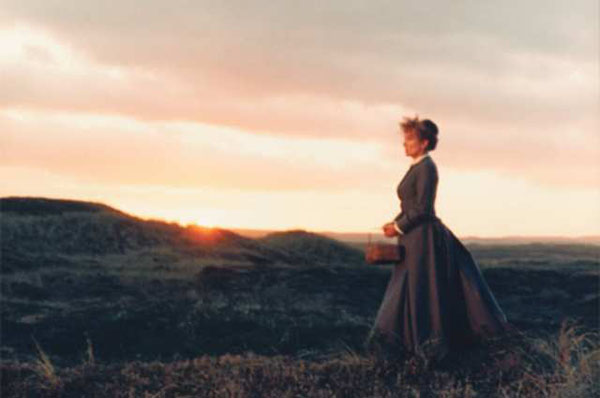 The first Danish film to win the Academy Award for Best Foreign Film, and based on a short story by Isak Dinesen, Babette's Feast delivers what might be the most eloquent discourse on food and fellowship ever captured on film. It will also make you very hungry. —M.B.
---
49. Nostalghia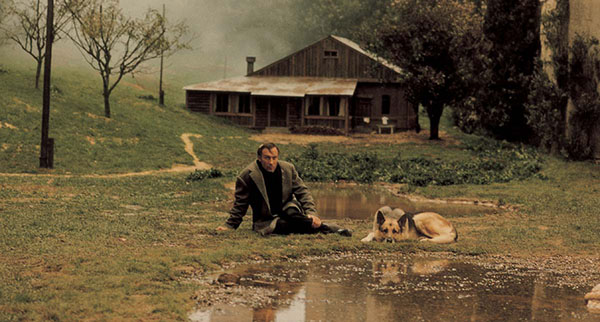 It's pretty much unavoidable that, in any discussion of Andrei Tarkovsky's work, the phrase "cinematic poetry" will come up. The great Russian filmmaker was a master at evoking emotions, and in Nostalghia he lures the viewer into a deep sense of longing and sadness. Oleg Yankovsky plays a Russian poet who travels through Italy, unable to resolve his fascination with the country with his disconnection from his homeland and general sense of isolation. Tarkovsky delves into his character's psyche with one visual wonder after another. Steam engulfs and obstructs a mineral spring pool. A damp room with puddles transforms into a hilly landscape. Dreams recall scenes of the past and confuse character identities. It all leads to an utterly engrossing closing sequence, which culminates in the glorious reveal of the film's majestic closing shot. —J.M.
---
48. Tender Mercies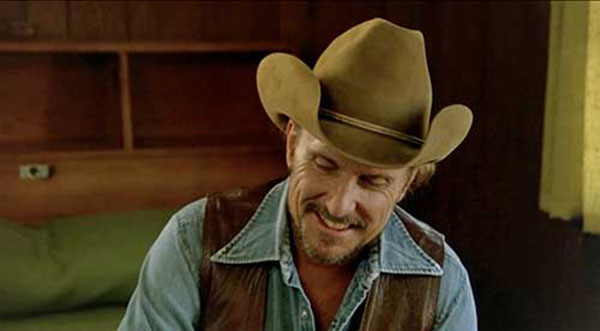 Robert Duvall turns the volume way down as Mac Sledge, an alcoholic country-music star who has destroyed his own career. Alan Pakula treats Sledge gently, and constructs a simple story with complicated undertones. Tender Mercies questions the nature of happiness, the inevitability of death and the possibility of redemption without becoming a morality play. Ellen Barkin makes her second big-screen appearance as 18-year-old Sue Ann, and Tess Harper is luminescent as Mac's wife, Rosa Lee. —J.R.
---
47. Platoon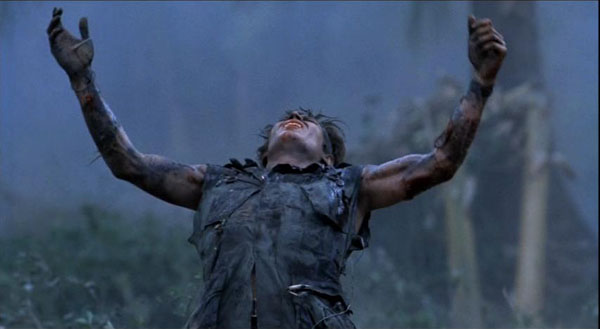 Films dismantling the more glorified visions of war weren't unheard of before Oliver Stone drew upon his own experience in country for this decidedly unheroic view of the Vietnam War. Nonetheless, along with Full Metal Jacket, Platoon quickly has become one of the definitive refutations the glory ethic, made more so by Tom Berenger and Willem Dafoe's unforgettable performances as men on opposite sides of the moral divide. —M.B.
---
46. My Life as a Dog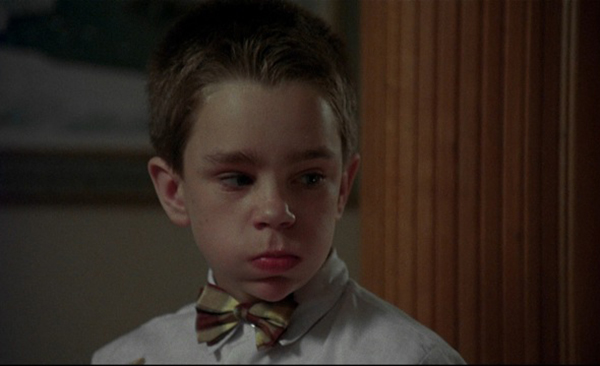 Lasse Hallström directs this tale of a young boy sent to live with relatives during his mother's illness. Filled with off-beat characters and situations, My Life as a Dog is a funny, touching, endearing picture that engages some of life's biggest questions through the eyes of a 12-year-old without being overly sentimental or trite. (Warning: an early dubbed version is so horrible that it can actually ruin the film. Deal with the subtitles.) —M.B.
---
45. My Left Foot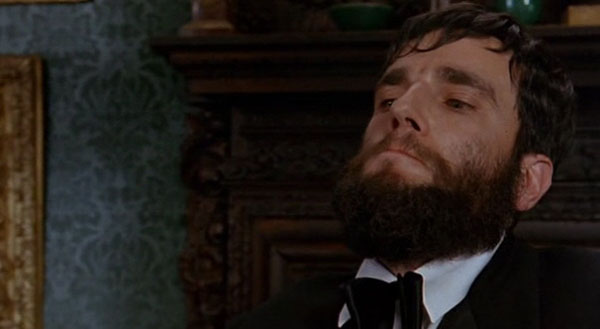 Outstanding performances and cinematography are the hallmarks of this biopic. Well known for his total-immersion method of character acting, Daniel Day-Lewis takes on the challenge of his career in the role of Christy Brown, an acclaimed Irish writer and artist with cerebral palsy who is only able to control his left foot. This true story is filmed on location, and is a visually compelling study of the slums of Dublin. Director James Sheridan wisely gives us a complete portrait of Brown, warts and all. Bitter, unlikeable and amazingly talented, Christy Brown succeeds in making us cheer for him even as we curse him. —J.R.
---
44. Coal Miner's Daughter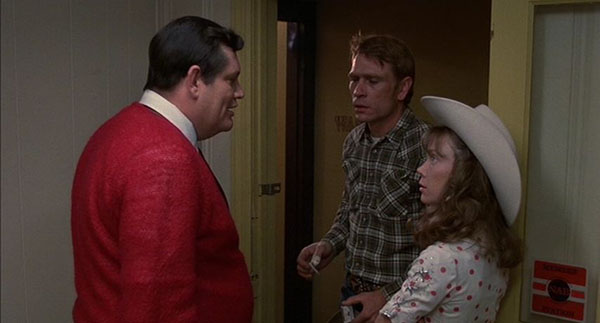 Sissy Spacek ages from 14 to 45 in her career-defining role as Loretta Webb Lynn, the dirt-poor kid from Butcher Holler, Kentucky, who would become the First Lady of Country Music. This unapologetic film is almost a drama, almost a biography and almost a musical. Highlights are vocals by Spacek as Lynn and Beverly d'Angelo as Patsy Cline. Rock legend Levon Helm and folk music icon Phyllis Boyens (in her first and only credited film role) simply become Loretta's parents Tom and Clary Webb. Coal Miner's Daughter is all about perfection of performance, and set an incredibly high bar for musical biopics to come. —J.R.
---
43. Kagemusha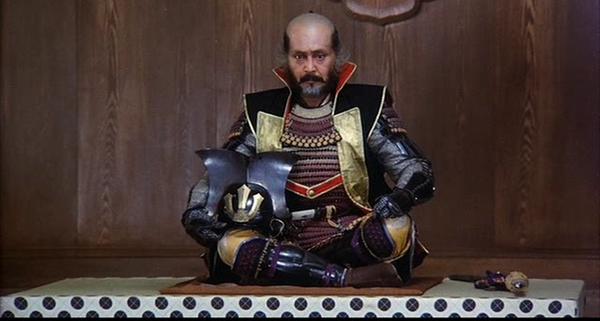 Like Rashomon before it, Akira Kurosawa's Kagemusha proves the director is as much a master of story plotting as he is perfectionist over the smallest technical nuances in his films—though here, he's painting on a far grander canvas. Not long after the peak of their relevance, George Lucas and Francis Ford Coppola helped secure financing for Kurosawa to finally film this extraordinary, sweeping epic, with both admitting to owing the filmmaker a huge debt as an influence. That alone is excuses an Ewok (and Jack) or two. —S.W.
---
42. Hannah and Her Sisters
Let's not go down the rabbit hole of choosing Woody Allen's best film—solid cases can be made for too many of them. But Hannah and Her Sisters' mosaic structure showcases so much of what Allen does brilliantly: brilliant comedy within existential struggles, fascinating relationship dynamics, biting satire, great performances from actors (Michael Caine, Diane Wiest, Barbara Hershey, Mia Farrow) and his own classic persona, among other things. Studying a year in the life of three sisters and the people around them, the film explores the tumultuous side of life with sincerity and hope. It's everything Allen does great, done great. —J.M.
---
41. Broadcast News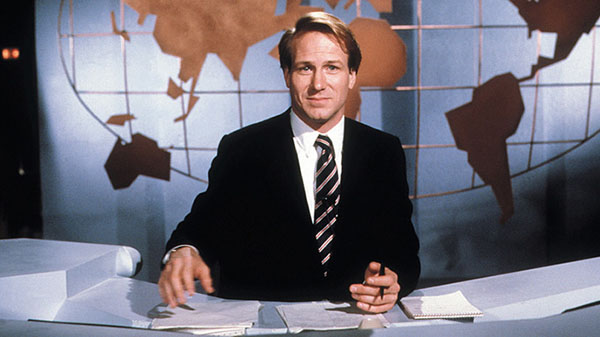 One of the sharpest written, best-acted romantic comedies of the decade, Broadcast News soars on the performances of Holly Hunter, William Hurt and Albert Brooks. Sure, it says things about the state of media—some of which are pretty prescient—but watching the film's three leads inhabit their characters is a joy in and of itself.—M.B.
---
40. House of Games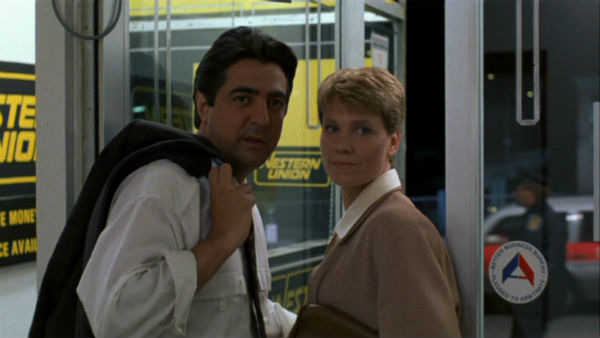 David Mamet's directorial debut is definitely a sign of Mamet to come. Like most grifter pics, House of Games loses a little of its tension once the plot is a known quantity. Nonetheless, the screenplay rewards the Mamet-phile every single time. —M.B.
---
39. When Harry Met Sally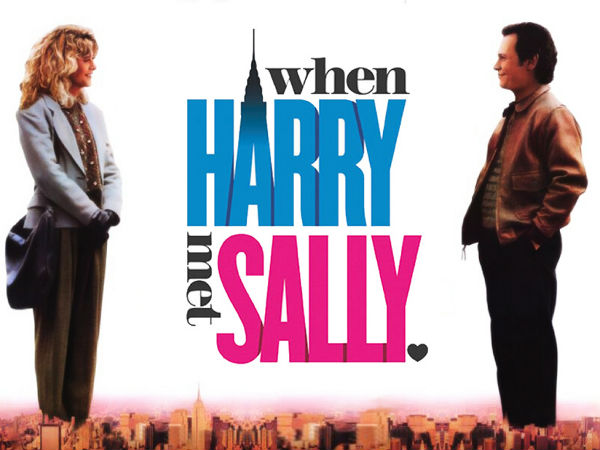 Easily the most beloved romantic comedy of the decade, the story of Harry (Billy Crystal), Sally (Meg Ryan) and their 12-year journey to couple-hood boasts a solid script by Nora Ephron that feeds and feeds off of the unexpected chemistry between its leads. (And with each new generation of lovers watching the diner scene for the first time, another woman laughs and another man sits silently, wondering what's so funny.) —M.B.
---
38. Crimes and Misdemeanors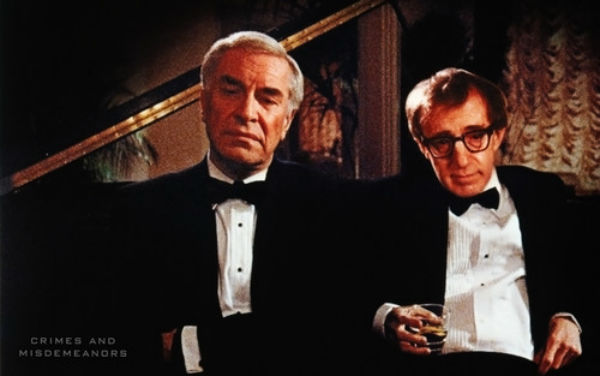 "Is there a God? And if so, is He watching?" Woody Allen's somber meditation on this variant of the Big Question centers on two, vaguely interrelated stories: a successful ophthalmologist (Martin Landau) takes drastic measures to deal with an increasingly threatening mistress (Anjelica Huston) while a married filmmaker (Allen) finds himself attracted to the assistant (Mia Farrow) of his egotistical brother-in-law (Alan Alda). The events that follow leave the viewer uncomfortably aware of just how unanswerable some questions can be. —M.B.
---
37. Gates of Heaven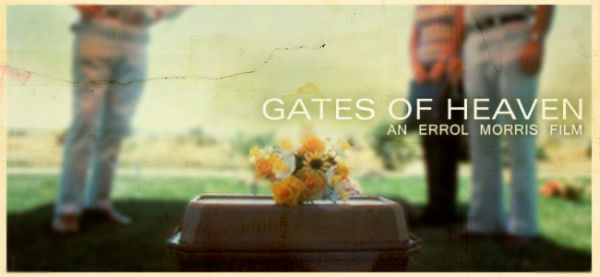 The words in Gates of Heaven all come directly from the documentary's subjects, yet they contain such a poetry that you wonder how they got there. Director Errol Morris simply lets them talk, but it's unthinkable that any other filmmaker could have found these people and conducted such engaging interviews. What starts out as the story of two pet cemeteries quickly reveals itself as a fascinating exploration of mortality and the puzzles of life. With a great ear for the poetry of everyday speech and supreme confidence in his material, Morris allows us to be mesmerized. —J.M.
---
36. Ferris Bueller's Day Off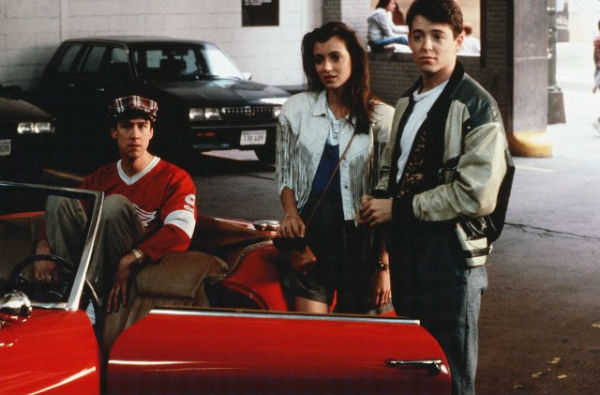 John Hughes' zeitgeist-y, fourth wall-busting ode to rich, entitled suburban youth vs. killjoy authority announced Matthew Broderick as a bona fide star, and gave us a chillingly prescient glimpse at Charlie Sheen's future in an admittedly funny bit role. Breakfast Club aside, out of all Hughes' decade of teen-centric movies set in the Chicago area, Bueller has almost certainly endured the best, and without all that tortured pretentiousness. —S.W.
---
35. Wings of Desire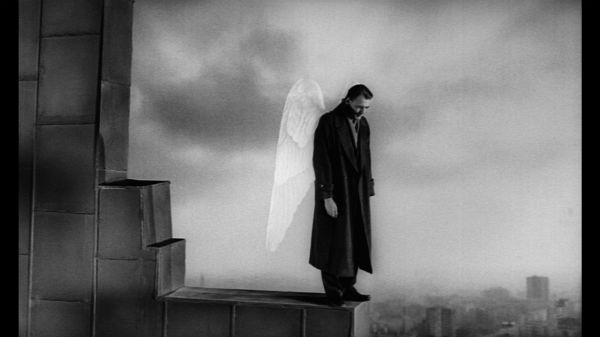 Wim Wenders' depiction of a couple of angels and the humans they observe has a dream-like quality, no doubt aided by shooting most of the scenes in a sepia-toned black-and-white. A romance at heart, Wings of Desire also represents a recognition of and exercise in the power of the narrative perspective to shape the audience's experience. Angels Damiel (Bruno Ganz) and Cassiel (Otto Sander) spend so much time observing and pondering what it means to be human—viewers of the film can't help but do the same. —M.B.
---
34. The Shining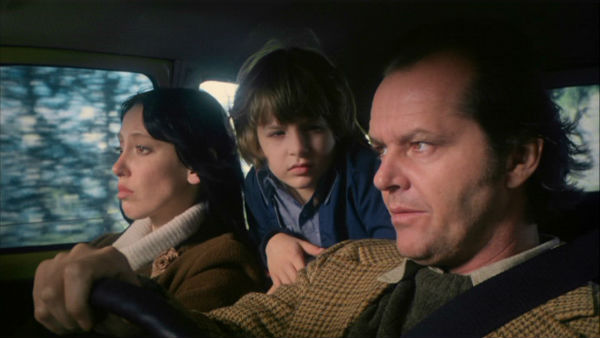 Though famously hated by author Stephen King—totaling the grand number of haters at approximately one—Stanley Kubrick's adaptation of King's chilling ghost story is still among the visually richest, best-paced chillers of the past three decades. Its iconic moments are among the most stolen and parodied in earnest, and Jack Nicholson's method approach ensured nobody would ever approach him again without first checking to see if he was brandishing an axe. —S.W.
---
33. Full Metal Jacket
Before filling out, rather unfortunately, before our eyes on Law & Order: Criminal Minds, Vincent D'Onofrio piled on 70 lbs. for his role as Pvt. "Gomer Pyle" Lawrence before demonstrating exactly what was his Major Malfunction was to R. Lee Ermey's Gunnery Sgt. Hartman. Stanley Kubrick's film is a meat grinder of a reflection on the myriad horrible choices confronted in war. Along with providing an apex for Matthew Modine's career, it also makes its case for being one of the best war movies ever made. —S.W.
---
32. The King of Comedy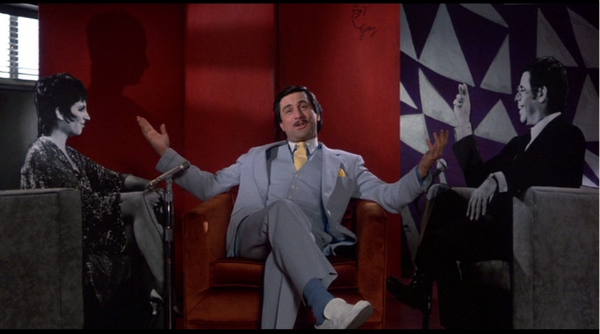 If Taxi Driver had been intentionally funnier, even the Scorsese faithful might remember The King of Comedy as every bit as enervating an experience. Travis Bickle's recitations in front of the mirror ain't got nothin' on psycho Rupert Pupkin's imagined triumphs and justifications. As Jerry Langford, Jerry Lewis plays an old showbiz sawhorse so conceivably close to his real professional life, the line is further blurred between reality and fantasy in ways that unsettle long after the cheers subside. —S.W.
---
31. Cinema Paradiso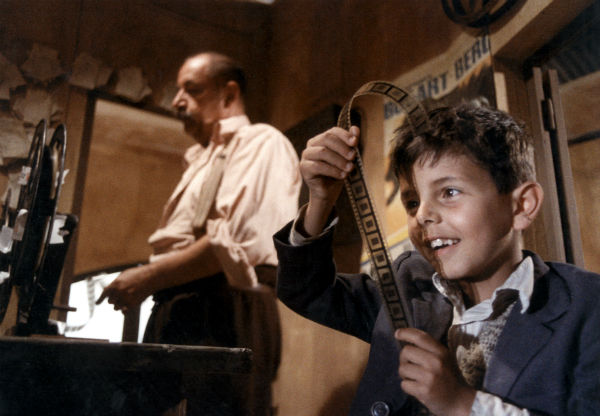 Giuseppe Tornatore's ode to film and love provided a shot in the arm to Italy's film industry, as well as that rarest of films—the "great subtitled date film"—for the American film-goer. It also took home the Oscar for Best Foreign Film. (The extended cut of the film reveals a more complicated take on nostalgia and the film's father figure.) —M.B.
---
30. Shoah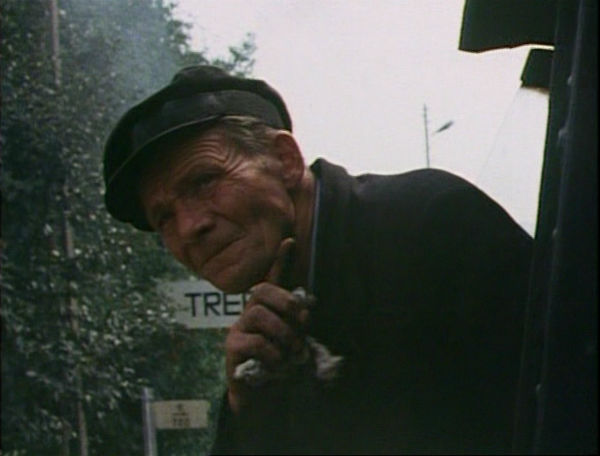 More than a decade in the making, Claude Lanzmann's harrowing eight-hour-plus documentary shows how powerful the direct interview can be. Mostly eschewing other tools of the doc trade (reenactments, historical documents), Lanzmann instead focuses on interviewing, sometimes clandestinely, people with firsthand experience of the Holocaust—victims, guards, train drivers, villagers, etc. As time passes and the last survivors perish, Shoah may prove as important a vehicle for memory as photos, footage and written accounts from the war itself. —M.B.
---
29. sex, lies & videotape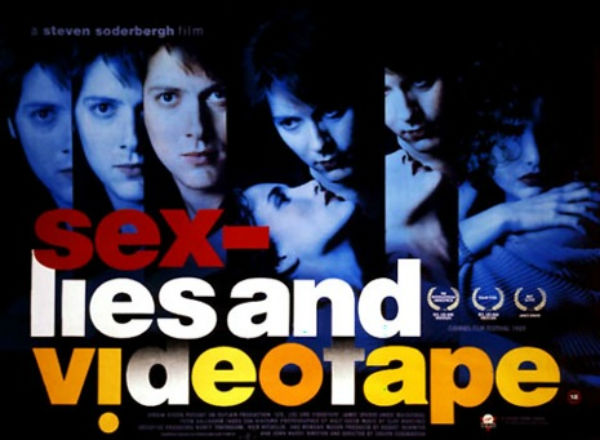 It's hard to say what's more impressive about Steven Soderbergh's low-budget arrival as a film director: Basically a low-key indie talkie, sex, lies & videotape is as riveting as many thrillers, and filled with little world-building continuity touches that charm and convince. Also, the viewer comes away from the film totally believing Andie McDowell can act. In a time when some paths to indie cred are so well established, it's easy to forget how important a role Soderbergh and his film had in blazing that path. —M.B.
---
28. Fanny and Alexander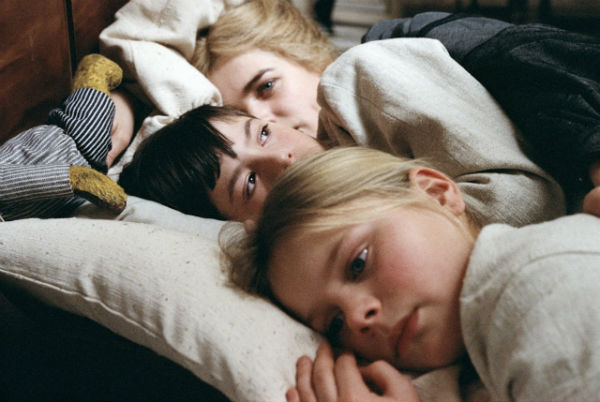 The culmination of the career of one of cinema's true masters, Fanny and Alexander glides through childhood memories with a keen sense of feelings—be they joyous, mystical, tragic or astonishing. When it came out, Ingmar Bergman viewed the film as a sort of finale to his life's work. Of course, he couldn't flat-out stop, and continued to write screenplays and direct for Swedish television for another two decades, but Fanny and Alexander has a grandiosity suited to cap such a storied career. Bergman studies three generations of a family and visits settings ornate and austere, effortlessly moving from one virtuoso scene to the next while creating an engulfing sense of mystery and awe. (After the three-hour theatrical version came out, Bergman split his preferred five-hour cut into a four-part TV mini-series. Both are available from Criterion.) —J.M.
---
27. Field of Dreams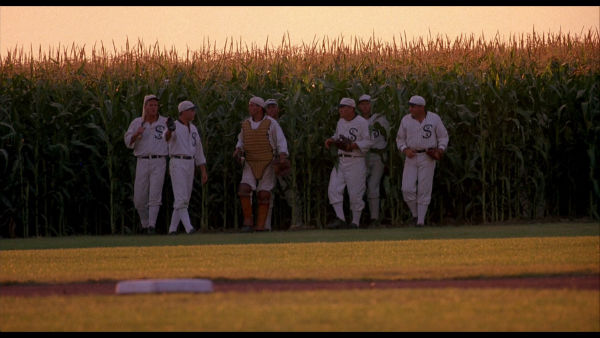 A uniquely American fantasy, Field of Dreams solidified Kevin Costner's status as a rugged Everyman, A-list actor, and perhaps the only man allowed to star in baseball films that make money. And though "If you build it, he will come" quickly raced up the charts of "Most Clichéd Phrasing," it's also true that the film's ending is among the best opportunities to see grown men cry. —M.B.
---
26. The Untouchables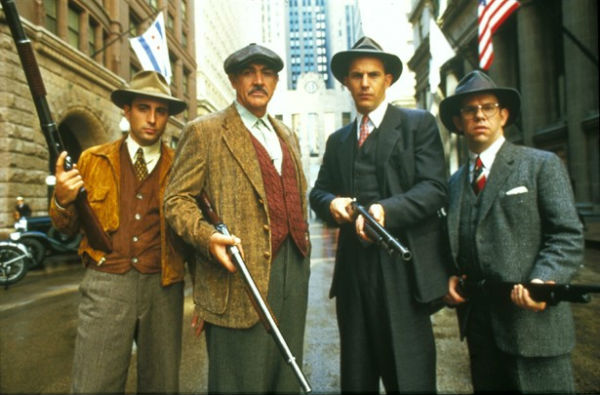 Al Capone and Eliot Ness—the quintessential gangster and the original G-Man—lock horns during Prohibition in one of the greatest American cop movies ever made. The all-star cast is great, but it's Sean Connery as Ness's sidekick, Jim Malone, who elevates this film from standard shoot-em-up to high drama. Director Brian DePalma juxtaposes the stylized and slick with the violent and vulgar, and the contrast serves to heighten our awareness of each. The costumes are rich, the dialog is a pulp-writer's dream, and the fact that Capone is brought down by the office nerd makes everyone feel great. —J.R.
---
25. Aliens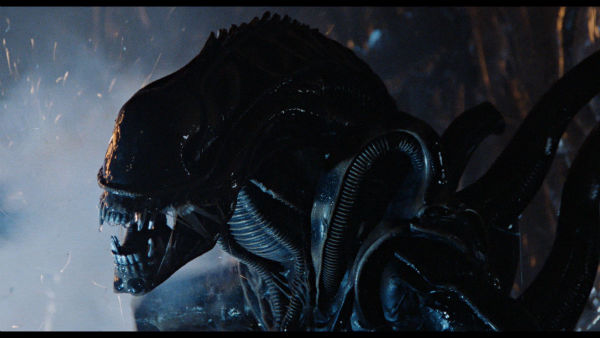 How do you make a sequel as good or better than (another director's) acclaimed predecessor? Change sub-genre and follow its rules. Would James Cameron have been able to match the sci-fi horror of Ridley Scott's Alien? Maybe. But in switching gears to sci-fi action, instead, Cameron set a standard by which all future efforts in the franchise would fall glaringly short (joining The Empire Strikes Back in the "Maybe You Should Have Stopped There" club). Along the way, Cameron presented audiences with what remains the definitive on-screen version of space marines and transformed Sigourney Weaver's Ripley from capable scream queen to a grenade-launching, flame-throwing Mama Grizzly. Game over, man. —M.B.
---
24. Sophie's Choice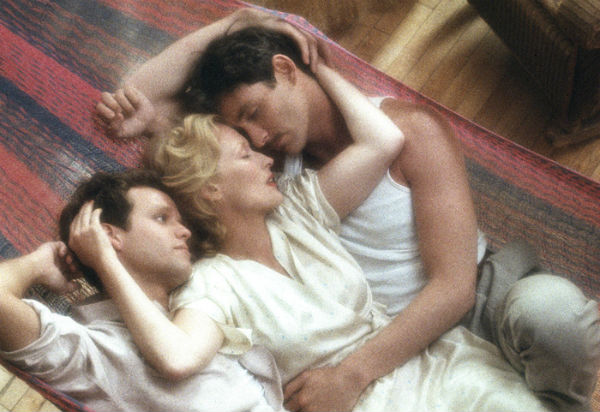 William Styron's soul-shattering story of an ethereally beautiful concentration camp survivor is brought to life on screen by Meryl Streep. Streep learned to speak French with a Polish accent in order to preserve the integrity of one of the most important literary characters of the modern age. Alan Pakula allows Streep to do what she does best: She dons the character like a perfectly fitted coat. The result is one of the greatest film performances of all time. Sophie's Choice is the embodiment of the horror of war and its aftermath. —J.R.
---
23. Blue Velvet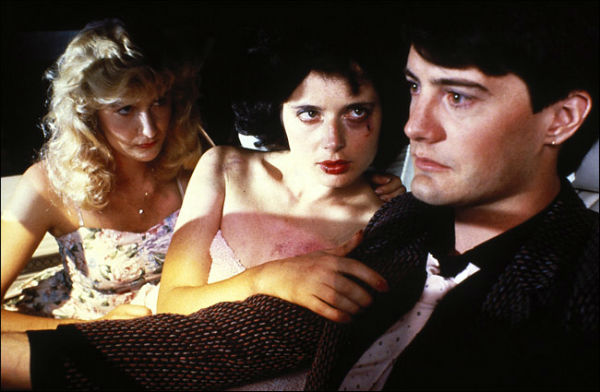 Arguably the Lynchiest of David Lynch's oeuvre, Blue Velvet is a wallop of a beautiful corpse—incorporating characters ranging from quirky to deeply mentally scarred; a seedy, deranged underbelly to an otherwise "normal" American town; and a mystery that grows only more mysterious, all injected here and there with his unmistakable surrealistic composite shots that linger long in the subconscious. Dennis Hopper is likewise unforgettable as the unhinged crime boss, Frank Black. —S.W.
---
22. Das Boot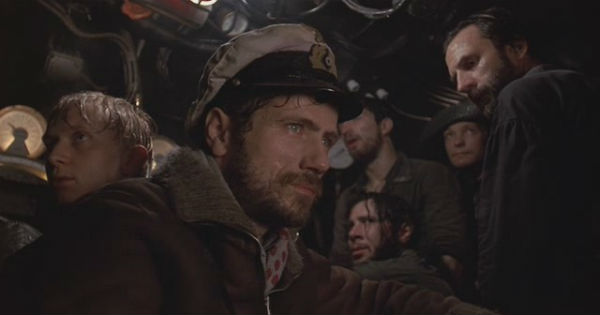 The Germans weigh in on World War II in a positively claustrophobic film set inside a submarine. Wolfgang Petersen's genius was filming over the course of a year, in sequence. The strain of the production schedule shows on the actors' faces as the film progresses. By movie's end, we're not quite sure who we should be cheering for, which reminds us that on human terms, no one wins a war. —J.R.
---
21. The Big Chill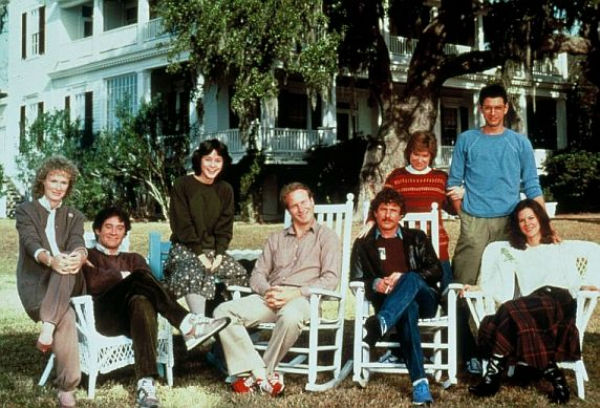 Seven thirty-somethings gather for a funeral and spend a weekend trying to make their counter-culture dreams come true in Lawrence Kasdan's tightly written, emotionally charged tribute to Baby Boomers. Kasdan transforms his all-star ensemble cast into a single living thing, dynamic, ever changing, and infinitely fascinating. Set to a finger-popping Motown soundtrack, The Big Chill's tight dialogue, smart humor and almost uncomfortable intimacy made the post-counterculture set realize that it's okay to grow up. —J.R.
---
20. A Fish Called Wanda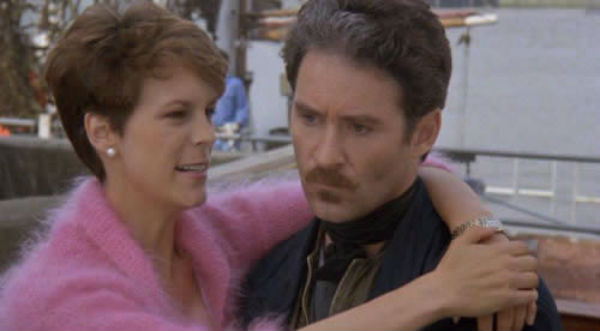 This ensemble piece shows what can happen when four skilled comic actors (John Cleese, fellow Monty Python alum Michael Palin, Kevin Kline and Jamie Lee Curtis) are given a script (written by Cleese) that puts them all on equal footing. The result is a tour-de-force of crisply delivered, character-driven comedy that, while tough on old ladies, fish and terriers, continues to reward new and returning viewers. (The film also broke through the Academy's normal bias against comedies, winning Kevin Kline a richly deserved Best Supporting Actor for his role as Otto.) —M.B.
---
19. Chariots of Fire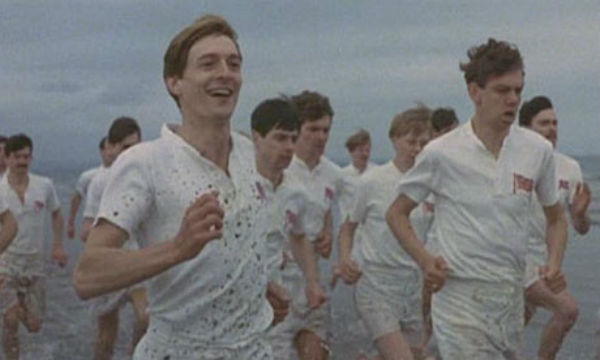 Director Hugh Hudson demonstrates that great sports films are not about sports: They're about athletes. The film chronicles Harold Abramson and Eric Liddell, British runners who competed in the 1924 Paris Olympic Games. Liddell became famous for refusing to compete on Sunday, in accordance with his religious beliefs. Not only does the film follow the training and competition of both athletes, it explores the beauty of athleticism for its own sake. Liddell explains, "I believe God made me for a purpose, but he also made me fast. And when I run, I feel His pleasure." Ben Cross and Ian Charleson star as Abramson and Liddell; Sir Laurence Olivier lends weight to the cast as legendary trainer Sam Mussabini. South African beauty Alice Krige makes her screen debut, and the score by Vangelis is instantly recognized to this day. —J.R.
---
18. Ran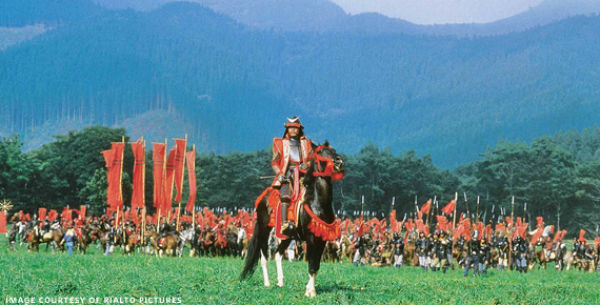 For many, the answer to the question, "What is the only film you've heard of by Akira Kurosawa?", Ran is a multi-layered epic the likes of which are rarely encountered in modern cinema. (The recent string of wuxia-flavored, battle-rich movies coming out of China have the pageantry and blood-letting, but lack the depth.) Whether you come for the rich themes of power, betrayal and the angst of living in a nuclear age, or you just want to see King Lear through the lens of a Japanese master, Ran deserves more than cocktail-party lip service. —M.B.
---
17. Dangerous Liaisons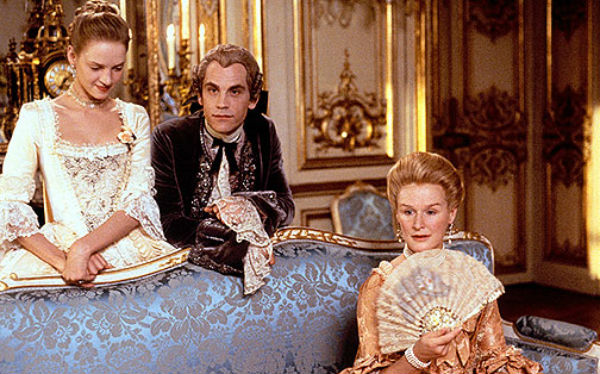 The source material is excellent, of course—Christopher Hampton's acclaimed play Les Liasions Dangereuses. Glenn Close is a wonder, delighting in every twist of the plot (until the heartbreaking ending, of course). Michelle Pfeiffer is the picture of Christian virtue corrupted, Uma Thurman a convincingly eager young sexual explorer, and Keanu Reeves is perfectly cast, with that goofy, earnest schoolboy charm he had in his younger days. But the star of the show, of course, is John Malkovich as Valmont—the best role of his distinguished career. His line readings are delicious—he's clearly enjoying himself as much as Valmont is—but what really surprises is perhaps the most fascinating physical performance of the decade from an actor not known for his physicality. His Valmont slithers; there's no other word for it. Despite the achingly empty core at the center of the character's lives, Dangerous Liaisonsnever fails to please. —M.D.
---
16. The Killing Fields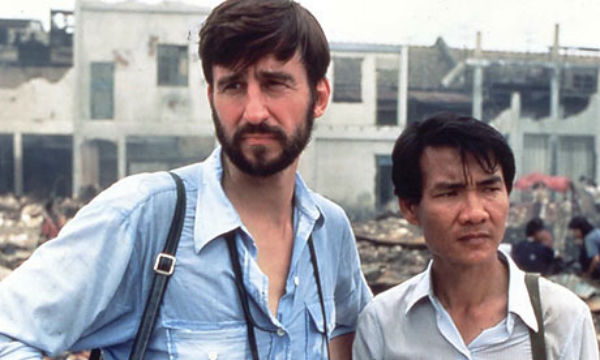 Like most stories set against of a backdrop of unimaginable horror, The Killing Fields owes much of its lasting effect on the compelling human drama it uses to reveal the genocidal atrocities of the Khmer Rouge. As journalists Sydney Schanberg and Dith Pran, Sam Waterston and Haing S. Ngor (himself a survivor of the Killing Fields) give stirring, memorable performances that greatly increased awareness of one the lesser-publicized horrors of modern times. —M.B.
---
15. Amadeus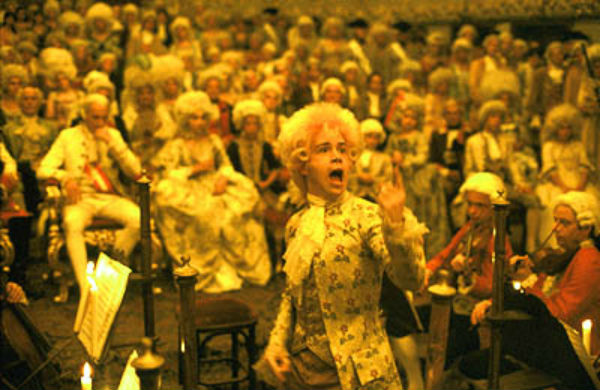 The fine line between genius and insanity is the subject of this big-budget costume drama that proved just how hip classical musicians can be. Milos Foreman tickles the vulgar underbelly of the sublime and the result is Thomas Hulce's braying, chittering laugh as the wild-child prodigy, Wolfgang Mozart. F. Murray Abraham's portrayal of Antonio Salieri's descent into madness fueled by jealousy is the perfect foil. Lust, envy, greed—all of the deadly sins are here, set to some of the greatest music ever written. —J.R.
---
14. Die Hard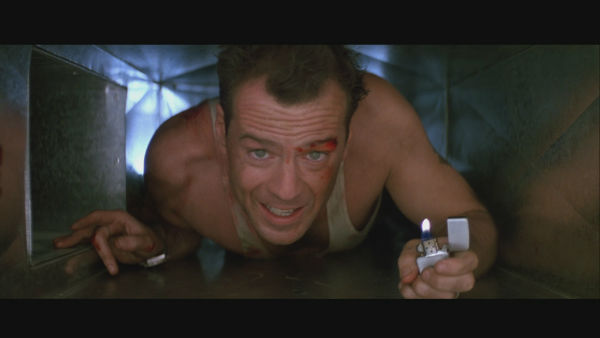 Die Hard may be the "stickiest" film of its decade—how many best-laid plans have been derailed by running across John McTiernan's masterful actioner on cable? As Officer John McClane and Hans Gruber, respectively, Bruce Willis and Alan Rickman steal the show in career-defining roles, but even Henchman #10 (Asian man who eats candy bar, or Uli, to his friends) comes across more realized than most lead roles in today's run-of-the-mill action flicks. Tightly plotted with clever to spare, Die Hard welcomes the scrutiny of multiple viewings without losing its humor or heart. Yippie ki-yay, indeed. —M.B.
---
13. The Mission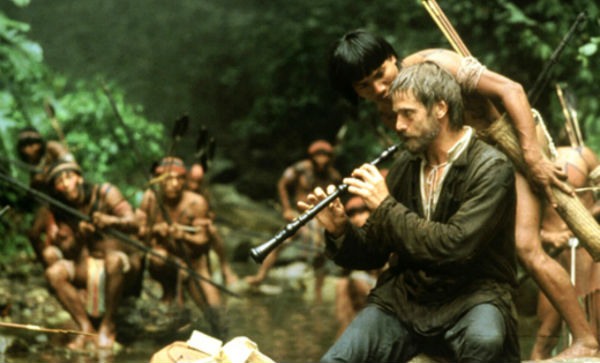 An unforgettable setting, powerful performances, and a soaring soundtrack by Ennio Morricone all help make The Mission much more than an involving, historically based drama. Instead, Roland Joffé's film serves as a "choose your own path" morality tale as viewers can't help but identify with Father Gabriel (Jeremy Irons) or Mendzoa (Robert De Niro) as the two are caught between faith and a hard place. If anything, since its release The Mission's moral relevance has only increased as a meditation on the distinction between what is truly inevitable and what, instead, we merely make so. —M.B.
---
12. Blade Runner
Just as The Road Warrior set the look and tone for countless post-apocalyptic cinema-scapes to follow, so, too, did the world of Ridley Scott's dingy, wet and overcrowded Blade Runner set the standard for the depiction of pre-apocalyptic dystopias. But he also had Harrison Ford, Sean Young, Rutger Hauer and a cast of actors who all bring this Philip K. Dick-inspired tale of a replicant-retiring policeman to gritty, believable life. Beneath the film's impressive set design and inspired performances lies a compelling meditation on the lurking loneliness of the human (and, perhaps, inhuman) condition that resonates to this day. —M.B.
---
11. Brazil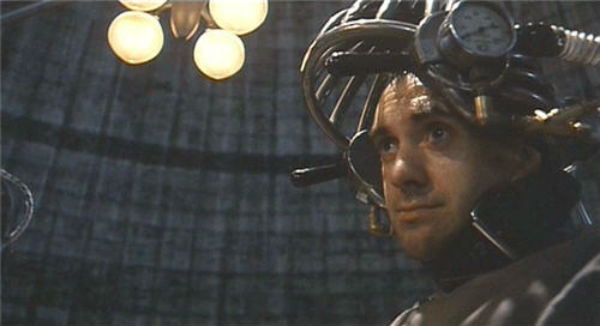 Taking place in a dystopic future a little goofier than the classic Orwellian version (though no less sinister), the world of Terry Gilliam's 1985 film is the lovechild that results when bureaucratic nightmare meets escapist fantasy. The result is lyrical and beautiful, as well as horrific and haunting. Though decades of ill-fated and tumultuous productions lay ahead for the Monty Python alum, Brazil remains one of the purest and most palatable expressions of Gilliam's unique vision. —M.B.
---
10. Raising Arizona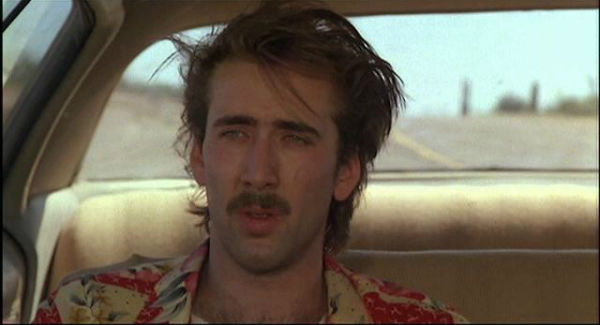 Understated dramatic performances are all well and good, but it takes pinpoint control on behalf of both directors and cast to deliver the sustained overstated performances found throughout Raising Arizona. From its opening courtship sequence to the struggles of H.I. (Nicholas Cage) and Ed (Holly Hunter) to form a family by borrowing an "extra" from another to the final battle with the Lone Biker of the Apocalypse, the Coen brothers' film remains an immensely beguiling and quotable farcical fable. —M.B.
---
9. The Right Stuff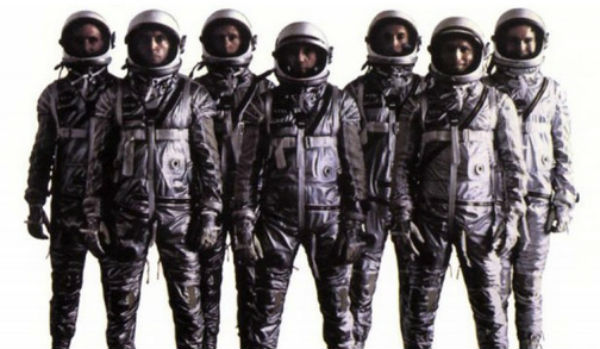 "They were called test pilots, and no one knew their names." So ends the prologue narration to The Right Stuff, Philip Kaufman's examination of the test pilots who became NASA's first astronauts and, soon after, national celebrities. Nearly 30 years after its release, the film remains refreshingly frank in its portrayal of men who are still largely mythologized in U.S. history. Based on Tom Wolfe's book, the film provides great insight into the personalities and politics that drove NASA. (A recurring shot of feet scurrying to report the Russians' latest move is one of the film's most clever motifs.) The actors give real personalities, fears and senses of humor to the astronauts, as well as Chuck Yeager (Sam Shepard), the great test pilot who didn't join the program. Few characters in film history can match the level of badass that Yeager reaches as he exits the screen. —J.M.
---
8. Ordinary People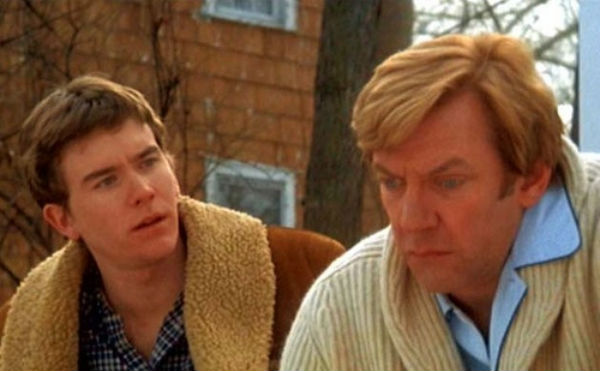 Robert Redford makes his directorial debut and casts three actors known for comedy as leads in this gut-wrenching dissection of a family in crisis. The result proves the adage that comedy is hard: Mary Tyler Moore, Donald Sutherland and Judd Hirsch show a depth of talent and technical skill that is unmatched. Young Buck Jarrett has died in a sailing accident, but the aftermath of his death is more tragic for his parents and younger brother Conrad. "You know, I think this can be saved. It's a nice clean break." Beth Jarrett is speaking about a serving platter, but this line defines the story told in Ordinary People. Redford's Jarrett family is brittle as glass, and as we watch it shatter before our eyes, we know intuitively that it cannot be repaired. —J.R.
---
7. The Empire Strikes Back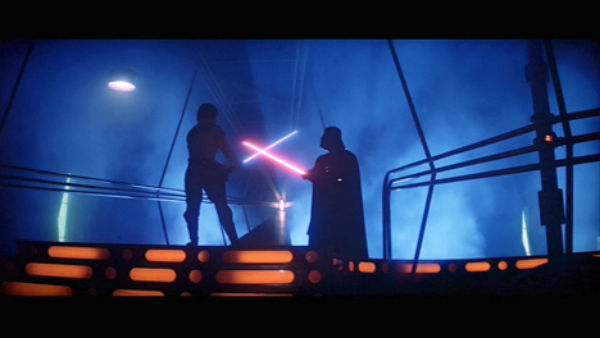 From the ice planet of Hoth to the swamps of Dagoba to the Cloud City of Bespin, The Empire Strikes Back proves just how powerful a sweeping space opera can be when anchored by careful attention to the characters who populate it. (For the latter, thank you, Irwin Kushner.) Also, a reminder of all the hopes for the future of the series that would be quashed by the prequels. (Thank you, George Lucas.) —M.B.
---
6. Raiders of the Lost Ark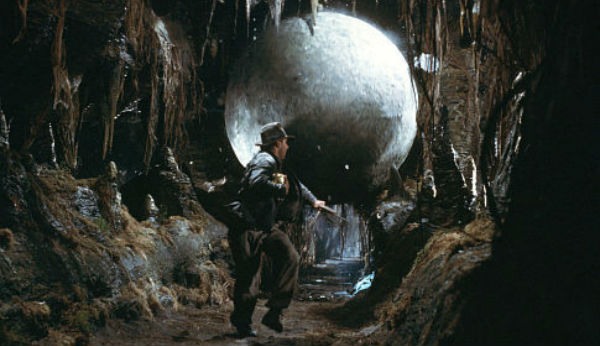 A near-perfect distillation of the excitement and fun of the radio and pulp serials of yesteryear, Raiders of the Lost Ark established Harrison Ford's wookie-free leading man credentials once and for all (with an assist from Blade Runner). The film also raises the question: Has anyone had a more impressive, more industry-transformative five-year run than Spielberg & Lucas did from 1977-1982? —M.B.
---
5. The Thin Blue Line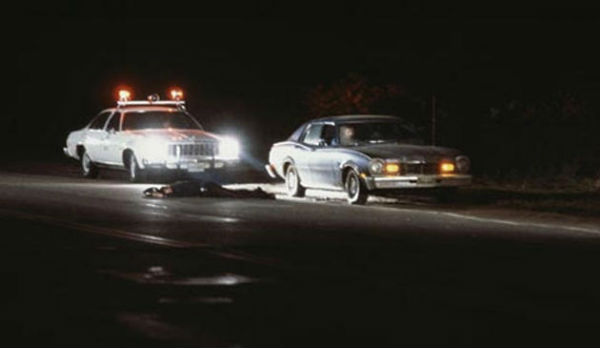 Errol Morris' riveting 1988 documentary on the conviction of Texas inmate Randall Dale Adams not only exonerated Adams, it also introduced a host of techniques that are now ubiquitous to true-crime drama (both fictional and non) and documentaries in general. —M.B.
---
4. The Princess Bride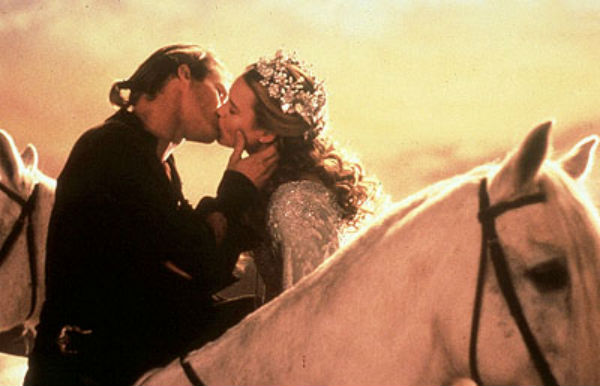 Quite possibly the most perfectly executed transformation of a beloved book to a beloved film in the history of the sport. A family-friendly fable with pitch-perfect performances by the entire cast—from main character to bit player—The Princess Bride is easily the most relentlessly quotable film anywhere this side of Monty Python and their Holy Grail. Though regarded warmly enough by critics, its status as comedic fable ensures it is criminally underrated on most lists. Inconceivable? Alas, no. But unfair, nonetheless. —M.B.
---
3. Do the Right Thing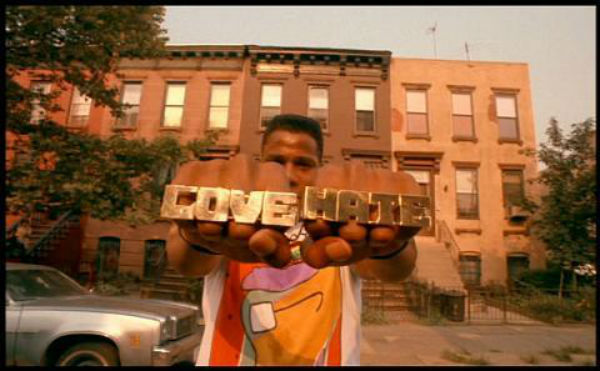 Not only the film that earned Spike Lee his first Oscar nomination for Best Original Screenplay, it's also the one that perhaps best shows that, despite the decades of racially incendiary interviews since (and heckling at Madison Square Garden), Lee is a bit of glass-half-full guy deep down. The violence of Right Thing erupts as an extension of literal and metaphorical long-simmering neighborhood temperatures, and finally boils over as something of a catharsis while never coming off as mawkish, or giving audiences the ability to escape conversation after the credits roll. A remarkable cast sells the complicated relationship with their Brooklyn neighborhood flawlessly.—S.W.
---
2. E.T. the Extra-Terrestrial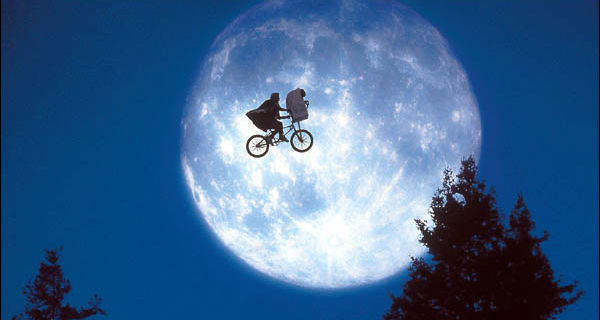 Steven Spielberg's classic is many things: an ode to friendship that resonates with child and adult alike, one of the top-grossing films of all time, and the moment his career, on a scale of 1-10, reached 11. Though the Academy would not award Spielberg the Best Director trophy until there were more Nazis involved, E.T. remains perhaps the most deft expression of his directorial hand. —M.B.
---
1. Raging Bull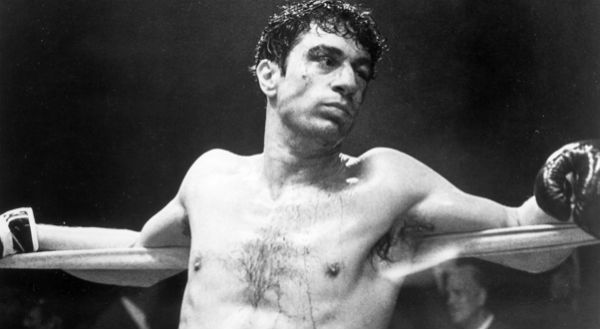 The best film of the 1980s contains one of the all-time-great feats of directing and one of the all-time-great feats of screen acting. The status that Martin Scorsese's Raging Bull has achieved in the years since its release is completely earned. Watching it is a fully felt experience. Over the years, much has been made of the weight Robert De Niro gained while filming Raging Bull to authentically capture the physical transformation of boxer Jake LaMotta. While it's a great symbol of his commitment, the pounds don't begin to explain the depths of the character portrait he and Martin Scorsese created. The film looks unforgivingly at a fragile, insecure man who communicates his need for love with jealousy, anger and violence. Scorsese's shots convey the overly suspicious workings of LaMotta's head, then back out to coldly observe the horrific violence that ensues. Then there are the boxing scenes. Scorsese deserves endless praise for finding such lively, inventive ways to capture the experience inside the ring. But what's really amazing is that he goes beyond a great sports scene. Each fight serves as a window into LaMotta's soul. The camera movement, the quick edits, the sudden shifts in speed all reflect his mental state, his need to damage himself or cause damage to others. Such expressive, visceral filmmaking has rarely been equaled.