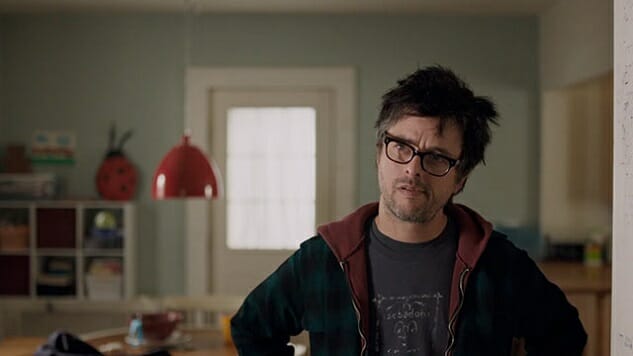 Green Day's Billie Joe Armstrong has been a rock star so long, he's likely forgotten what it's like to lead a normal life. In the first trailer for Ordinary World, it looks like he's about to find out. The film stars Armstrong as Perry Miller, a former punk rocker who's hung up his guitar in favor of fatherhood and a job at a hardware store.
When his family forgets his 40th birthday, his brother gives him money to throw a party in a New York hotel. The party reunites Perry with members of his old band, and gives him a chance to reignite his musical career. Judy Greer, Selma Blair, Chris Messina, Fred Armisen, Dallas Roberts, Kevin Corrigan, Brian Baumgartner and Madisyn Shipman star alongside Armstrong.
Ordinary World was written and directed by Lee Kirk (The Great Mechanical Man). It features original music by Armstrong, who even wrote the film's title track. Check out the track and the trailer above. Ordinary World hits theaters and is released on digital HD on Oct. 14.