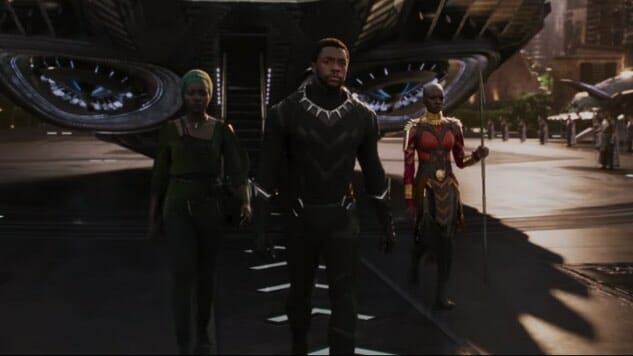 Black Panther cannot get here soon enough. The hype for the new Marvel film grows by the day, and the latest news is just another layer to wrap around the already-massive ball of joy the forthcoming film has provided.
Variety reports that the film is projected to have an opening weekend topping $100 million. If that number holds true, Black Panther will be the biggest opening of 2018 thus far, keeping pace with recent Marvel Cinematic Universe movies to generate over $100 million on their opening weekends: Spider-Man: Homecoming earned $117 million and Thor: Ragnarok raked in $122 million on their opening weekends in 2017.
The projections should come as no surprise, as Black Panther set a record for advance ticket sales among MCU films earlier this month. The film sold more tickets in its first 24 hours of pre-sale than any other MCU entry, toppling the record set by 2016's Captain America: Civil War.
We're mere weeks away from finally being able to feast our eyes on the land of Wakanda, and the excitement is sure to reach yet another critical level before it releases on Feb. 16.
Enjoy the trailer for Black Panther one more time below.