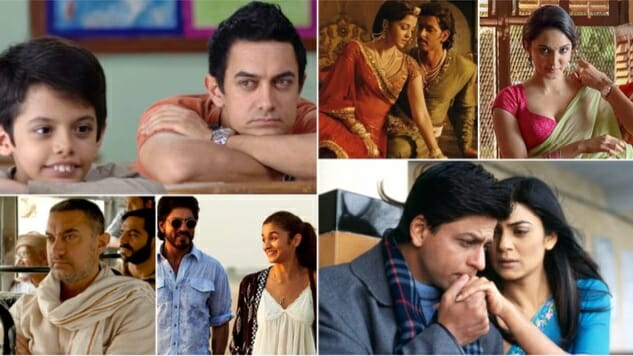 The continuous churn of a Netflix library can seem like its very own will-they-won't-they romantic setup; sometimes you find what you're looking for, and sometimes you're left searching without any luck. Bollywood—the hub of Indian film production in Mumbai and the largest film industry in the world—is known for its own romantic inclinations, but the industry offers so much more.
While it can be daunting to find the perfect film, streaming platforms offer a wide variety of films to suit your appetite. Whether you are looking for classic film song-and-dance numbers, political and action thrillers, historical deep dives, or films with progressive messaging, Netflix boasts a lineup of can't-miss movies. Partnerships with Bollywood royalty (like megastar Shah Rukh Khan's production company Red Chillies Entertainment, and flashy directors like Karan Johar, Zoya Akhtara and Farah Khan) promises that Netflix and Bollywood are truly a match made in heaven.
15. Om Shanti Om (2007)
Director: Farah Khan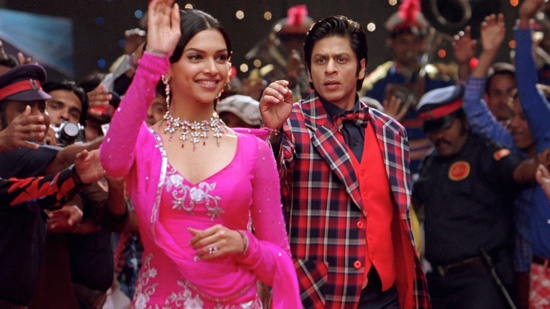 Om Shanti Om is a quintessential "Bollywood" film, a masala popcorn flick with wild eccentricities. The 2007 film stars Shah Rukh Khan as Om, an aspiring actor who dies while trying to save the actress he loves (Deepika Padukone) after her film-producer-husband (Arjun Rampal) intentionally sets a fire to kill her. Reincarnated—yes, you read that correctly—as a successful actor identical to Om, he must ultimately avenge the original Om's death. It's a contemporary callback to earlier Indian cinema and will surely keep you entertained from start to finish.
---
14. Ek Ladki Ko Dekha Toh Aisa Laga (How I Felt When I Saw That Girl) (2019)
Director: Shelly Chopra Dhar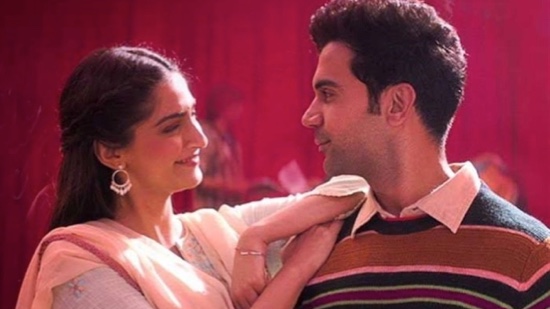 Sweety (Sonam Kapoor) is plagued by her family's constant marriage inquiries when she meets Sahil (Rajkummar Rao), a flailing playwright who is instantly smitten with her. After months of his persistence, she finally tells him that she's in love with a woman. Unfazed, Sahil recalibrates and commits himself to helping her tell her family in the only way he knows how: an elaborate musical play. Ek Ladki Ko Dekha Toh Aisa Laga was released to much fanfare as the first mainstream lesbian Bollywood love story, and is a surefire tearjerker about owning your identity and familial acceptance.
---
13. Main Hoon Na (I Am Here) (2004)
Director: Farah Khan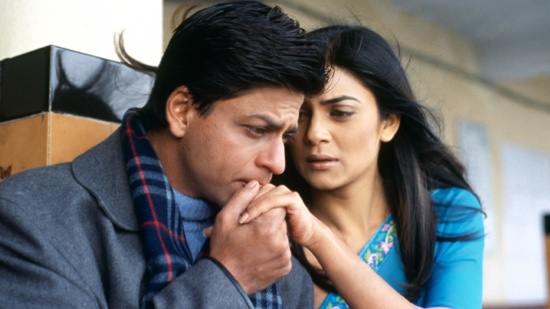 Situated in contemporary India-Pakistan tensions, Major Ram Prasad Sharma (Shah Rukh Khan) is assigned to "Project Milaap," a top-secret mission that would release captured civilians from both countries in an effort to drive peace in the region. As part of this assignment, Sharma must go undercover at a school to protect his boss's daughter, who has become a target of Project Milaap's foe. On his father's deathbed, Sharma finds out he has a half-brother —of course, another student at the same school—which further colors the mission for him. Though he makes some hilarious missteps, Sharma ultimately wins the two over until they find out the secrets he's hiding. Main Hoon Na is a politically inclined action comedy, and a heartwarming look at love and family under the threat of warfare.
---
12. Pad Man (2018)
Director: R. Balki
Based on the true story of a social entrepreneur who created a low cost sanitary pad machine for rural Indian women, Pad Man tackles India's backwards approach to menstruation. Lakshmikant "Lakshmi" Chauhan (Akshay Kumar) is ostracized from his village for his diligent focus on creating a pad for his wife (Radhika Apte) after discovering that she was using a dirty rag every month. But failure and his new status as an outcast doesn't deter Lakshmi from his goal; armed by the knowledge that pads could help prevent diseases and illnesses, he continues to work on his prototype until he perfects it and is recognized by an entrepreneur competition, which leads him to wide fame and success. A story of resilience and effort to change the status quo that will inspire you to challenge other stigmas in society.
---
11. Jab We Met (When We Met) (2007)
Director: Imtiaz Ali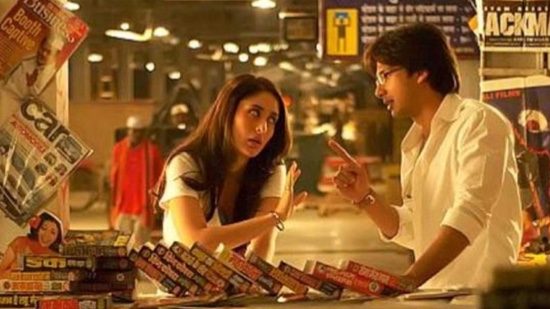 Aditya (Shahid Kapoor), depressed and suicidal after his girlfriend marries another man, meets Geet (Kareena Kapoor), a bright bubble of energy, on a train in Bombay. After traveling through India together, Aditya falls in love with Geet, but she is committed to her boyfriend back home. In romantic fashion, the two cross paths again a few years later, but Geet has now lost all of her light; this time it's Aditya's turn to save her. Anchored by two leads who were actually dating at the time, the film delivers a convincing love story.
---
10. A Wednesday (2008)
Director: Neeraj Pandey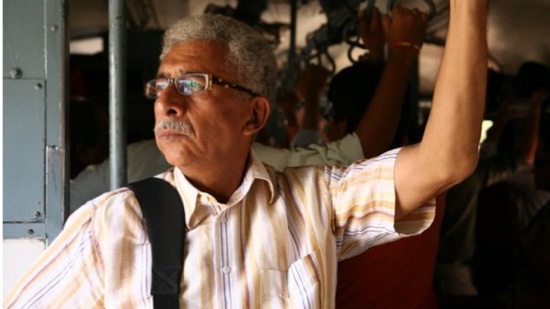 Retiring police officer Prakash Rathod (Anupam Kher) describes the most difficult case of his career, which unfolded over the course of a Wednesday afternoon. The case, a bomb threat spread across the city of Mumbai, was never filed and the details are only known to those who witnessed it, and continues to haunt Rathod to this day. A Wednesday is an expertly plotted action thriller that draws well-deserved comparisons to Die Hard and keeps you guessing until the end.
---
9. Dil Se… (From the Heart) (1998)
Director: Mani Ratnam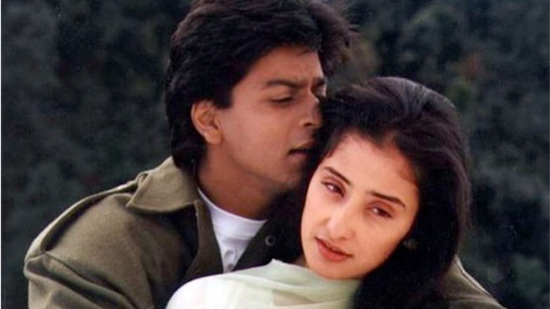 One of the roles that shot Shah Rukh Khan into stardom, Dil Se… is a politically fraught romance following a radio journalist who is on assignment in Assam, a state in Northeastern India, to cover the insurgency in the area. While there, he becomes enamored by a mysterious woman who is hiding a secret agenda. Dil Se… is a seminal Bollywood flick and features the famous Chaiyya Chaiyya song, whose music video will have you clamoring for the roof of the closest Amtrak.
---
8. Dear Zindagi (Dear Life) (2016)
Director: Gauri Shinde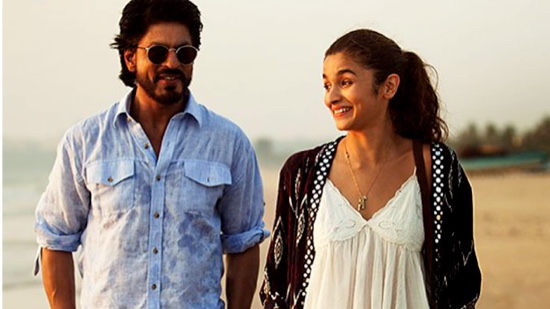 Some topics are taboo in Indian culture, and mental illness tends to be one of those subjects that is not spoken about often. Dear Zindagi is an elegant portrayal of depression in 21st century India, and is a rare mainstream Bollywood film to openly talk about mental illness and the way it affects the inflicted. Explored via a series of therapy visits, Kaira (Alia Bhatt) explains her discontent with life to her therapist Jug (Shah Rukh Khan) who ultimately helps her see life through a new lens. Dear Zindagi is an important entry into the self-love canon, and will have you reconsidering your own life choices at movie's end.
---
7. Jodhaa Akbar (2008)
Director: Ashutosh Gowariker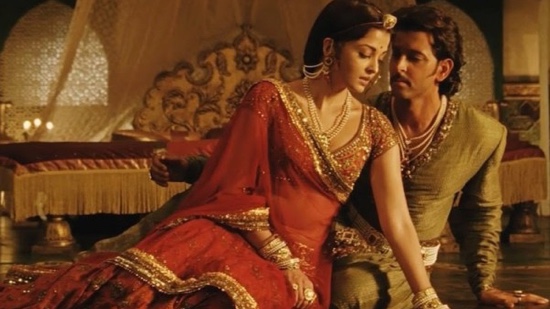 Bollywood loves forbidden unions, be it religious, cultural, class or otherwise. An epic period drama based on a regal (and controversial) Hindu-Muslim union, Akbar (Hrithik Roshan), a Mughal king, is betrothed to Jodhaa (Aishwarya Rai), a Rajput princess, as an alliance between the two regions. But as their marriage becomes real, so does their love—despite external forces trying to break them apart. Jodhaa Akbar features opulent visuals, rich costume design and an original soundtrack borrowing its sound from Qawwali spiritual style. It's a portrait of a loving relationship in a trying, war-stricken time, and paints a picture of 16th century India that can scratch any historical itch.
---
6. Rang De Basanti (Color it Saffron (Yellow)) (2006)
Director: Rakeysh Omprakash Mehra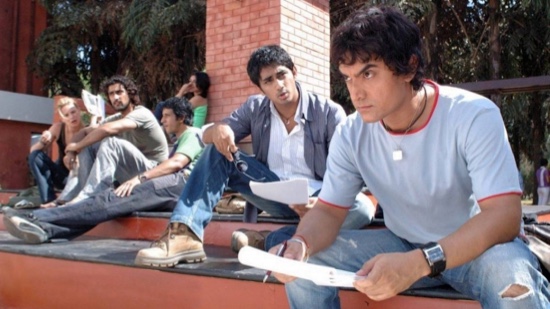 A foreign filmmaker casts a group of friends in her film about India's freedom fighters, but soon finds life mirroring art. What starts as an easygoing encounter (and film) suddenly turns more serious; after one of the friends is killed at the hands of the corrupt Indian government, the group trades in their passivity for the revolution. Rang de Basanti is about having love for your country even when it directly opposes your values, and in today's political climate it will ignite the fire within you to stand up and do something.
---
5. Lust Stories (2018)
Directors: Anurag Kashyap, Zoya Akhtar, Dibakar Banerjee and Karan Johar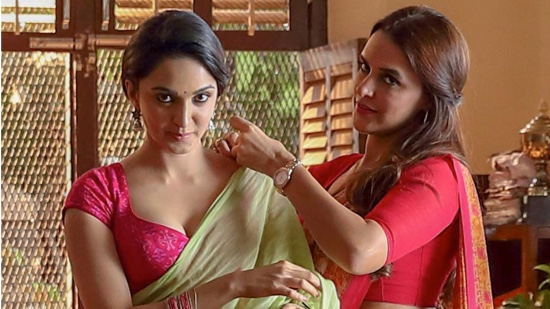 An anthology film from four of India's most prominent directors, Lust Stories explores the themes of sex and attraction in its many forms, and places them in modern-day India where these types of conversations don't normally occur so openly. Each director's short film focuses on a stigma—whether it's a possessive relationship between a teacher and student, a forbidden tryst between members of two different social classes, an adulterous marriage, or an exploration of sexual satisfaction—and dives deep into the various perspectives at play. The format makes Lust Stories easily digestible, and the films themselves are excellent slices of progression within the industry and culture at large.
---
4. Dangal (Wrestling Competition) (2016)
Director: Nitesh Tiwari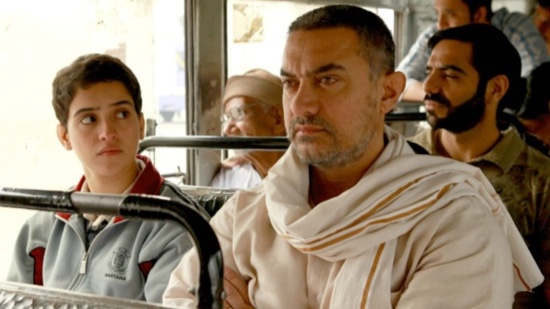 Based on a true story, Dangal follows a former pro wrestler who, after getting married and failing to have a son to follow in his footsteps, decides to train two of his daughters instead and raises them to become champions. Aamir Khan is both intimidating and goofy as the patriarch Mahavir Singh Phogat, while newcomers Zaira Wasim and Fatima Sana Shaikh were pitch-perfect in breakout roles. Dangal is a story of overcoming societal expectations and of female power and strength, and ultimately, is a feel-good story about the bond between a father and his daughters.
---
3. Queen (2013)
Director: Vikas Bahl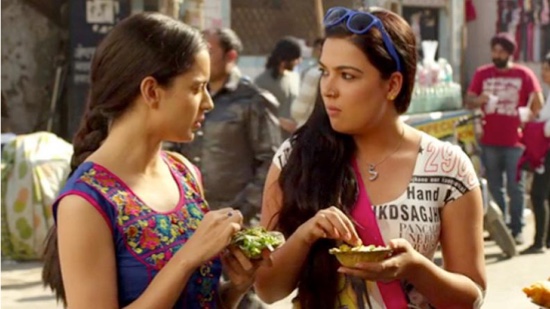 Sometimes, the worst day of your life can turn into the greatest opportunity. Rani (Kangana Ranaut) is blindsided when her fiance ditches her the day before their wedding, citing her conservatism as an incompatibility in their relationship. Shocked, Rani decides to set out on their European honeymoon by herself. While galavanting in Paris and Amsterdam, Rani meets people from all walks of life, and learns who she is and what she wants. Queen is a powerful piece of feminist art that stands for women's independence and self-sufficiency, and proves that a little push into the unknown can wind up being the greatest boon.
---
2. Lagaan (Taxation) (2001)
Director: Ashutosh Gowariker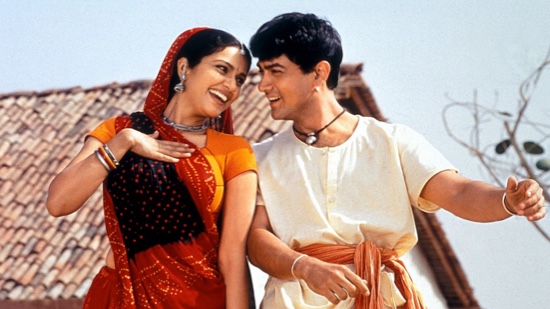 You may have heard of Lagaan, one of the most easy entryways into Bollywood. The film famously received India's third-ever Academy Award nomination in 2001 and is rooted in a rich entanglement of a high-stakes sports game and a forbidden romance. An epic sports drama based in colonial India, Lagaan is the story of a group of Indian villagers who challenge their British colonizers to a game of cricket in exchange for the removal of their increasing burden of taxes. We get recruiting and training montages, drama amongst teammates, an intercultural flirtation, and a bangin' soundtrack from the legend A.R. Rahman. It has everything and has been rightfully hailed as one of India's most entertaining and thoughtful productions that seems to only get better with age.
---
1. Taare Zameen Par (Like Stars on Earth) (2007)
Director: Aamir Khan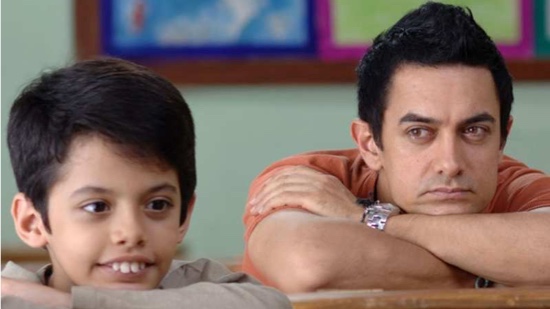 A reliable tearjerker, Taare Zameen Par shows us the power of love and acceptance through the relationship of an eight-year-old child with dyslexia and his compassionate teacher, the only adult who is able to pin down his disability. Traditional Indian educational systems are notoriously unsympathetic to mental and learning disabilities; that this film tackled the subject caused a groundswell of positive conversation during its release in 2007. It's one of the most beautiful films of this century, and is unconventional as far as Bollywood goes—there's noted realism to the story and virtually no song-and-dance numbers—but taps into the heart of cinema: love conquers all, and love can save us, too.