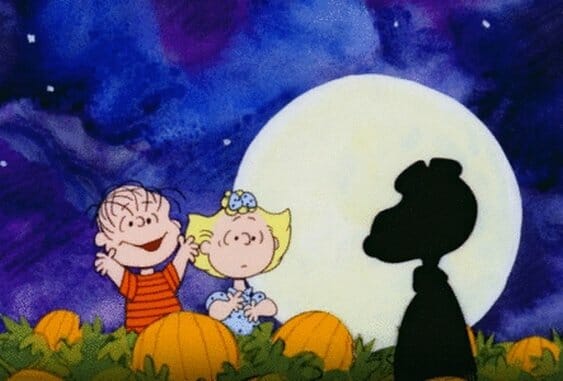 Release Date: Sept. 2
Director: Bill Melendez
Writer: Charles M. Schulz
Starring: Peter Robbins, Christopher Shea, Sally Dryer?
Studio/Run Time: Warner Home Video, 25 mins.

It's the best Halloween cartoon ever, Charlie Brown!

CBS demanded another blockbuster Peanuts cartoon following the success of A Charlie Brown Christmas in 1965, so Charles M. Schulz, director Bill Melendez and executive producer Lee Mendelson came up with It's the Great Pumpkin, Charlie Brown, in which Linus and Sally spend Halloween waiting for the Great Pumpkin, Charlie Brown gets nothing but rocks while trick-or-treating, and Snoopy's WWI flying ace is shot down behind enemy lines.Even four decades after its original airing, Great Pumpkin feels as ageless as the Peanuts kids, thanks to Melendez's inventive art work, Vince Guaraldi's evocative score, the use of child actors to voice the characters, and some surprisingly sophisticated punchlines: When Linus defends the Great Pumpkin, Charlie Brown replies, "We're obviously separated by denominational differences." This remastered set—which includes a short making-of doc as well as the forgettable It's Magic, Charlie Brown—presents Great Pumpkin as a quiet, ruminative alternative to today's shrill animation.