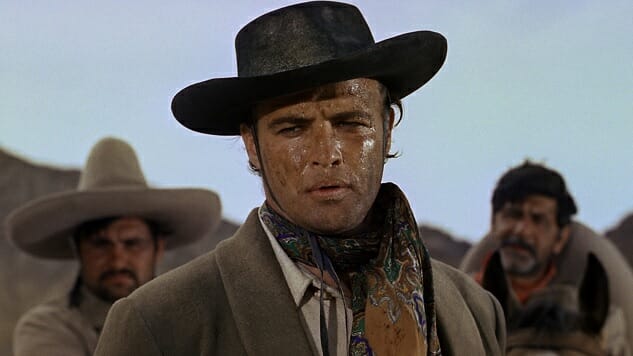 Each month, the Paste staff brings you a look at the best new selections from The Criterion Collection. Much beloved by casual fans and cinephiles alike, The Criterion Collection has for over three decades presented special editions of important classic and contemporary films. You can explore the complete collection here.
In the meantime, here are our top picks for the month of November:
---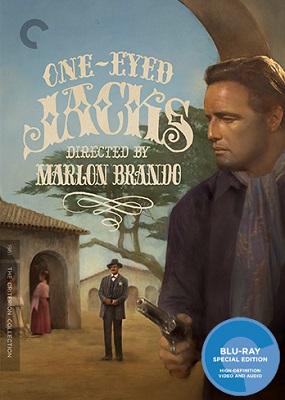 One-Eyed Jacks
Director: Marlon Brando
Year: 1961
Don't watch One-Eyed Jacks because it's a great movie—watch it because it's a great relic of cinema. It's a great movie, too, though, moreso than most movies that perspective depends on the eye of the beholder. Western nerds, geeks and aficionados may encounter this, the first and only film directed by Marlon Brando, and summarily reject it as an affront to the Western genre and an admission of Brando's personal vanity. The latter of these is certainly true: One-Eyed Jacks' production began with Stanley Kubrick in the director's chair and continued with his departure after butting heads one too many times with Brando, who then hired and then fired Calder Willingham as Kubrick's replacement before replacing both of them with himself. Drama galore. But the film is more interesting for its creative peculiarities than for its inside baseball ordeals. It's a standard-ish Western revenge story—tracing the fall of the bandit Rio (Brando) after his partner, Dad Longworth (Karl Malden), betrays him to the authorities following a successful bank heist—but its colossal, unwieldy structure and its masterful visual scheme (wrought by cinematographer Charles Lang) lend grandiosity and dimension to the film's experimental anti-conventionality. It isn't required viewing, but you won't be sorry for watching it. —Andy Crump
---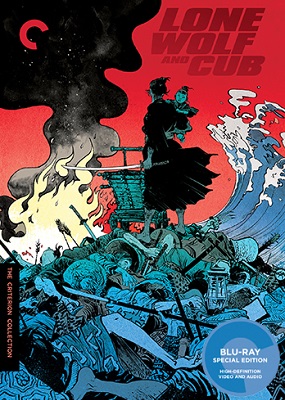 Lone Wolf and Cub
Directors: Kenji Misumi (Sword of Vengeance, Baby Cart at the River Styx, Baby Cart to Hades, Baby Cart in the Land of Demons); Buichi Saito (Baby Cart in Peril); Yoshiyuki Kuroda (White Heaven in Hell)
Year: 1972-1974
First published in 1970, Kazuo Koike's epic-length samurai comic Kozure Okami, known in the West as Lone Wolf and Cub, would become a cultural phenomenon in Japan, and would do much to advance the gekiga style, a form of adult-targeted comics meant to stand apart from the more youth-friendly manga that had come before. It would also, under the creative stewardship of influential performer and producer Shintaro Katsu, become one of the great chanbara ("sword-fighting") series of its era.
Tomisaburo Wakayama stars as Ogami Iito, the official executioner of the 18th century Tokugawa Shogunate, who is driven from his sacred post and into the hardscrabble life of a wandering ronin when the duplicitous Yagyu clan murders his wife and frames him for treason. Accompanying Ogami on the "Demon Way of Hell" is his young son, Daigoro, who he pushes from one end of Japan to the other in an improbably booby-trapped stroller. Together they become known as a single meta-assassin, for whom no mission is too harrowing.
Adapted for the screen primarily by Koike himself, these six films maintain impressive fidelity to their printed source. Principal director Kenji Misumi (veteran of the Zatoichi series) brings the comic's action-heavy pulp scenario to stylish life, filling each installment's runtime with memorable images, and framing the expertly choreographed, often gruesome combat scenes with an eye sensitive to both their subtle visual poetry and their potential for nail-biting tension. Wakayama, who at first glance seems an unlikely fit for the role of samurai hero, quickly dominates the screen with his intense gravitas and chilling baritone. Just as the films themselves walk a precarious tonal line between the introspective and the gratuitous, their star is equally believable as a primeval force of vengeance and as a tender, devoted father struggling to protect his son from a treacherous world.
Viewers who have only experienced this material in the form of the English-dubbed 1980 grindhouse staple Shogun Assassin (which condenses the first two films with an emphasis on their most violent sequences—and which is included as one of Criterion's numerous extras) will find the unadulterated series offers a hidden richness, made all the more apparent by a thoughtful new translation and a crisp, vibrant HD restoration. Fans and students of samurai cinema will find it easy see why these films are cited by contemporary directors like John Woo and Quentin Tarantino as major touchstones. More importantly, these productions stand on their own as fantastic entertainment, and as unique, stylistically ambitious examples of historical melodrama. —Chris White and Ian Kloss
---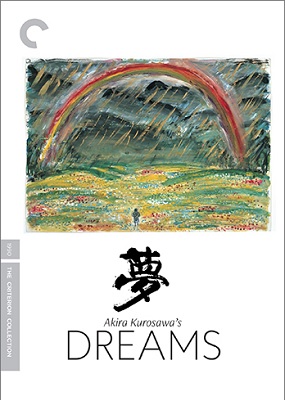 Akira Kurosawa's Dreams
Director: Akira Kurosawa
Year: 1990
This film is unlike any of Kurosawa's most beloved films—it is quiet, autobiographical, beholden to magical realism—but like every one of his films to come before, every image here captivates the senses, every nuance Kurosawa fills with beauty. While it at times borders on the macabre, can get very dark, there is light there all the same: Akira Kurosawa's Dream's is a hopeful film, and, released by Criterion now, it's a relevant one, especially since it's about the wonder of translating one's dreams to art. It is a film that feels needed right. Other features, of course, include an amazing documentary titled Kurosawa's Way, which is clearly worth any film lover's time. —Nelson Maddaloni