David Fincher is Returning to Film For the First Time in Five Years, Everyone
Alberto E. Rodriguez/Getty
Movies
News
David Fincher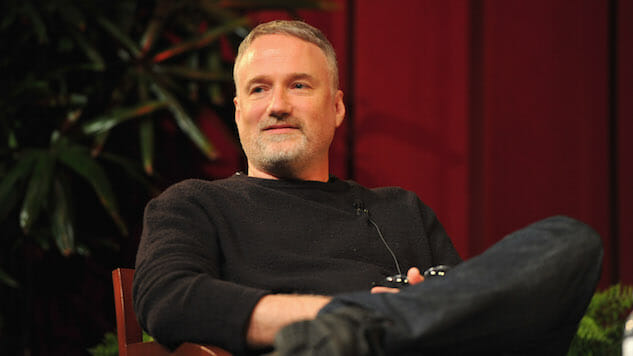 David Fincher is back for the first time in five years.
The veteran filmmaker has announced he will take on the story of Citizen Kane co-writer Herman Mankiewicz for a Netflix feature, marking the director's first return to film since 2014's Gone Girl.
Starring Gary Oldman in the titular role, Mank will focus on the controversial dispute over chief authorship of the famed screenplay, where Welles allegedly tried to bribe his co-writer into allowing him to take full credit for the script.
The director will shoot the film in black and white, per Deadline, hearkening back to Citizen Kane's own stylistic monochrome.
Fincher originally set Mank as his follow up to 1997's The Game (with none other than Kevin Spacey as its lead), but issues associated with the director's insistence that he shoot in black-and-white crumpled the project. Seeing that the script was penned by Fincher's late father Howard Fincher, it's no surprise the director continued to pursue the project long after his death in 2003.
It's been a long time coming for the acclaimed director, whose highly-anticipated World War Z sequel was killed by Paramount in February and acclaimed Netflix series House of Cards abruptly came to an end after its leading man found himself embroiled in sexual misconduct controversy.
Seeing that Fincher is a hot commodity at the platform (he executive-produced 2019's Love, Death & Robots and had his hand in directing a few episodes of both House of Cards and Mindhunter), and it experienced major success with its 2018 black-and-white opus Roma, Netflix seems like a cozy home for the forthcoming project.