Kenneth Branagh clearly loves a good mystery. Production has begun on 20th Century Fox's Death on the Nile, the follow-up to 2017's Murder on the Orient Express, and Branagh (and his mustache) is returning to direct. Both films are based on acclaimed British mystery writer Agatha Christie's novels—Michael Green returned to the task of adapting her novel of the same name into the script of Death on the Nile. Shooting is taking place at Longcross Studios outside London and on location in Egypt, which will undoubtedly lend contrasting but stunning settings to the film.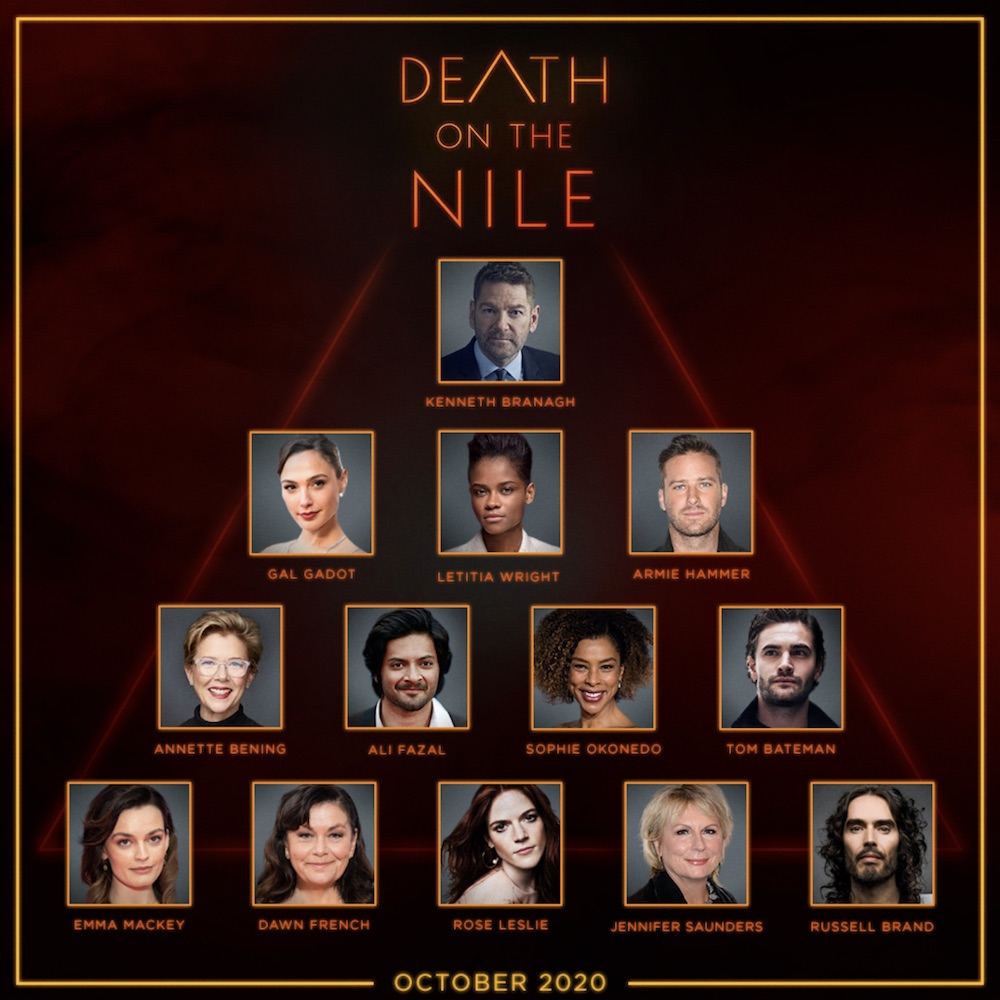 The cast is mostly new to the story world, with only Branagh and Tom Bateman reprising their roles as Belgian detective Hercule Poirot and Bouc, respectively. The extended cast includes Annette Bening, Russell Brand, Ali Fazal, Dawn French, Gal Gadot, Armie Hammer (Call Me by Your Name), Rose Leslie (Game of Thrones), Emma Mackey, Sophie Okonedo, Jennifer Saunders and Letitia Wright (Black Panther). The feature will be Brand's first film since lending his voice to Trolls in 2016.
This time around, the vessel of death is a river boat. Poirot is tasked with solving a murder aboard that turns a honeymoon into a twisted nightmare. It's set to be a tale of obsessive love with fatal consequences, which sounds just like the Shakespearean—trained Branagh's sort of thing. Branagh plans to shoot the film on what he calls "glorious 65 millimetre celluloid," which matches the old-time aesthetic of the period piece.
Producers include Ridley Scott, Mark Gordon, Simon Kinberg, Branagh and Judy Hofflund. Matthew Jenkins and James Prichard return as executive producers.
The film's diverse cast may attract fans of all genres to this murder mystery's release next year on Oct. 9, 2020.